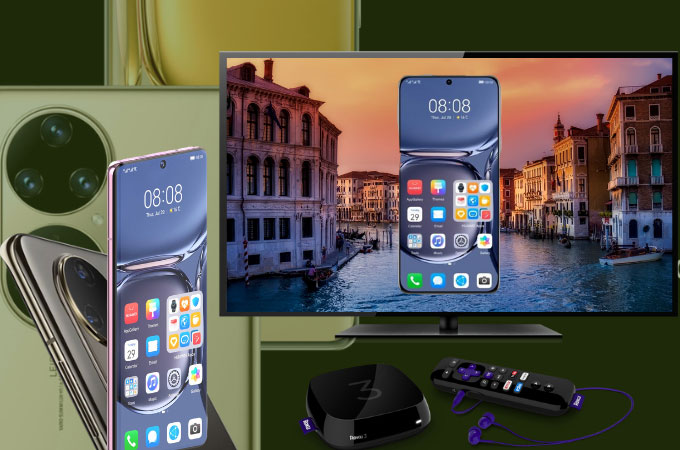 In terms of camera, Huawei P50 is said to have one of the most amazing camera features among budget series smartphones. Its 50MP primary camera sensor is a solid piece of hardware and wrapped with a huge RAM and internal storage. All these and more make this mobile device an ideal phone among camera enthusiasts. If you own one, you'll probably be wondering today how you can be able to watch your videos and photos taken from your Huawei P50 to another screen, perhaps larger than your phone so you can see all the details. Well, the answer to that is by trying to mirror Huawei P50 to TV. Speaking of which, below are some of the best screen mirroring tools you can use to screen share your newest Huawei P50 to other devices.
Feasible Ways to Mirror Huawei P50 to TV
ApowerMirror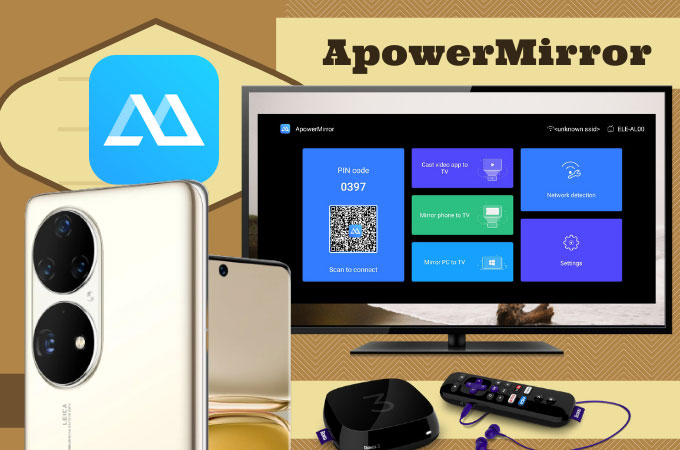 ApowerMirror is a smart and clever application you can use to screen mirror Huawei P50 to TV. This application works on almost all devices including smartphones and smart TVs. It provides a full-screen mirroring without exhibiting any chromatic aberration and delays on the display. ApowerMirror is an ideal tool we can use on a day-to-day basis because it also automatically casts audio without the help of an AUX cable and other tools. This app is a perfect companion for watching movies, live streams, conferences, and others. Check out below how you can use the app.
Using the download buttons below, download and install the app.
Connect your Huawei P50 and TV to the same internet network.

Launch the app. On your phone, click the em dash icon on the upper right corner and scan the QR code displayed on your TV. Lastly, click Start Now to commence mirroring.
LetsView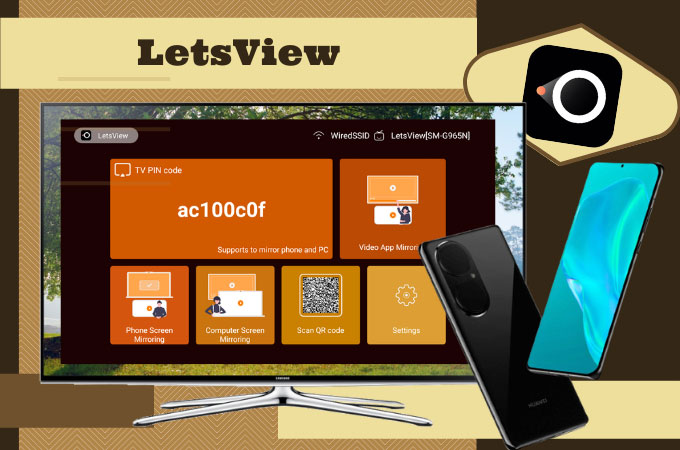 LetsView is an app almost similar to ApowerMirror. Hence, we can also use it to stream Huawei P50 to TV. This one is a free screen mirroring application designed to work between multiple platforms. It is commonly used for classes, office-related works, and binge-watching. As we've mentioned earlier, this application is almost identical to ApowerMirror as it has several built-in tools you can also try such as a full-screen display which is very essential when mirroring on a television. If you would like to try this application, you may follow the guide we've listed below.
Search for LetsView and have it installed on your P50 and TV.
Connect devices under the same WiFi network.

Open the application and press the asterisk icon on your phone to enter the PIN code displayed on your TV. Just wait for a few seconds and the mirroring will start.
Wireless Projection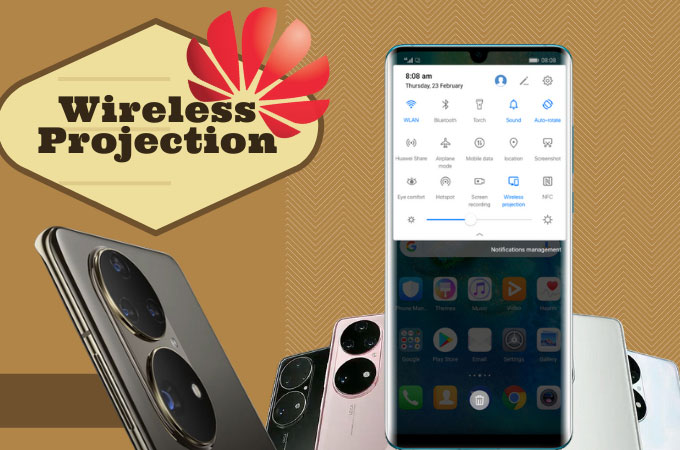 If you don't like the idea of installing other screen mirroring applications in order to cast Huawei P50 to TV, you may switch to Huawei's built-in mirroring feature called the Wireless Projection. It is also good if you're only looking for plain mirroring. All you need is to set your TV to Screen Mirroring mode. On your phone, click the Wireless Projection icon and select the name of your TV to mirror.
Conclusion
And that concludes the best screen mirroring applications you can use to screen share Huawei P50 to TV. Aside from them being all easy to use, they also produce high in quality mirroring so you can assure that your videos and photos quality remains the same even when mirrored to a screen a few times larger than your mobile device.