How to Mirror Huawei P40 to TV
ApowerMirror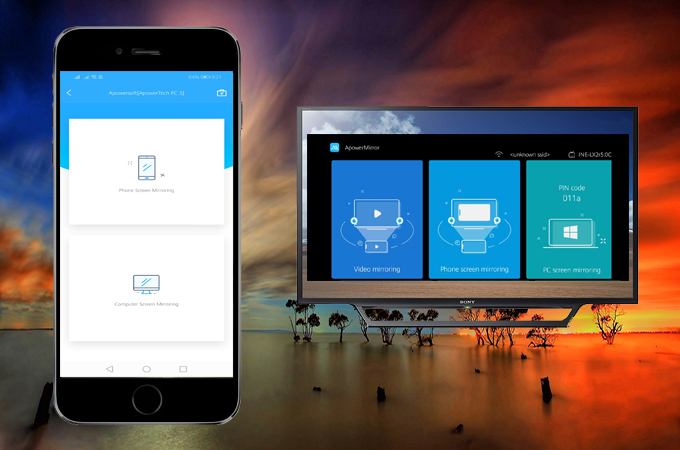 To maximize the high video quality of Huawei P40, you need a tool that will help you retain the same video quality. ApowerMirror does that. This tool can help you mirror your mobile device into a 50x bigger screen. This way you will enjoy watching movies or videos together. Also, there is another feature you can find useful. It is the remote control feature that allows you to control your mobile device using your computer mouse and keyboard. There's a lot more to this tool, try it to learn more on how you can mirror Huawei P40 to TV.
First, download the app on your TV and your phone. Get the download button below.
Connect both devices under the same Wi-Fi network
Launch the app on both devices.
Find the Qr code from the main interface on your TV.
On your phone click the second icon located at the upper right side of the interface.
Align your phone's camera on your TV and the mirroring will begin.
As soon as it scanned the code the mirroring will also begin.
LetsView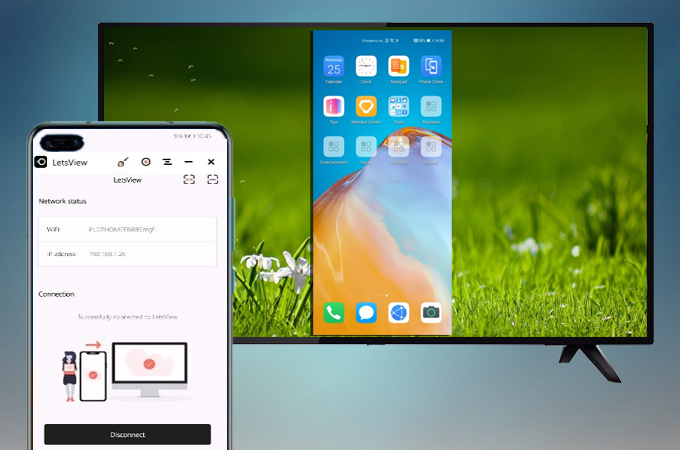 The other tool that you can consider using is LetsView. Similarly, it can give you the best viewing experience for you to enjoy your videos with your family using your Huawei P40 phone. Also, the tool has more features that you will definitely find very helpful. Screen recording, screen capture, and annotating feature are just some of the ones you can use for free. So how do you display Huawei P40 to TV? It's simple, just follow the guide below.
Get the app installed on your phone and TV.
Launch the app on your phone and TV.
Note: You have to make sure that devices are connected under the same home network.
Get the pin from your TV.
Now enter it on your phone. Click the first icon from the right side of the interface.
After entering the pin, tap the "Start mirroring" to begin mirroring.
Huawei Share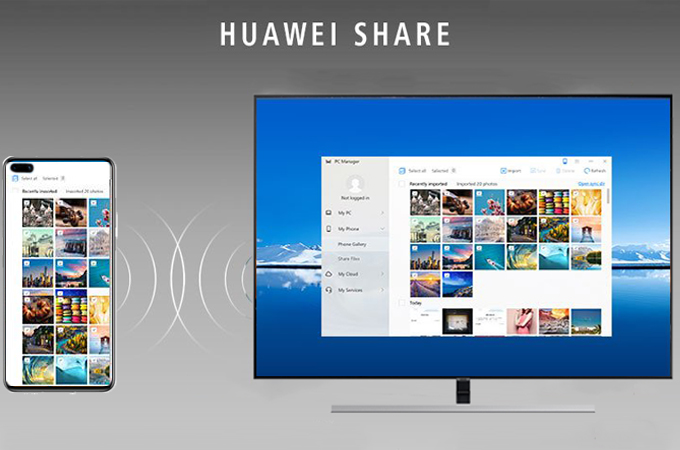 Many Huawei users might be familiar with the built-in mirroring feature offered by it. "Wireless connection" allows you to connect wirelessly via Wi-Fi. But with the new OS update, there is an added feature called Huawei Share. This feature was built to make screen mirroring a lot easier. How? By using it you do not need Wi-Fi to mirror. You just need to enable it. This makes it easier to stream Huawei P40 to TV even without Wi-Fi. Meanwhile, here is the guide is written for your reference.
Enable Huawei Share by swiping down from the top edge of your home screen to reveal your notification menu. Choose "Huawei Share".
This time on your TV open screen mirroring. (Steps on how to varies on your TV's make and model)
Then go back to your phone and tap "Wireless Mirroring".
From there wait until you TV name appears
Tap it and the mirroring will begin. Thus, you can also mirror your Huawei P30 on TV
The Screen Mirroring App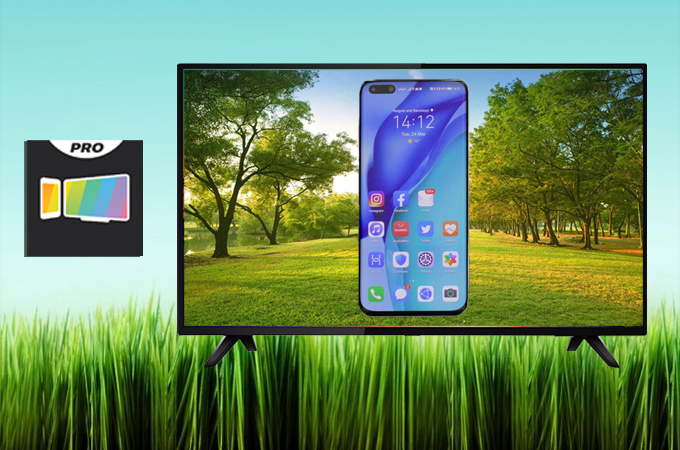 From a web browser to a cross-platform screen sharing software. previously this tool is named Screenmirrorapp. Not only that, but this is also now available on iOS, Windows, and mirrors across networking hardware like Roku, Game Consoles, and Smart TVs. This is a big innovation for an app that started being a web-browser tool. Since it has been available on Android, it is compatible to screen mirror Huawei P40 to TV. On the other hand, learn more about using this tool by reading through below.
Visit https://tvee.app/screen-mirroring using your browser on your TV.
Download the app on your phone and look for the code.
Enter the code showing on your phone.
Click on "connect" and the mirroring will then begin.
Google Home App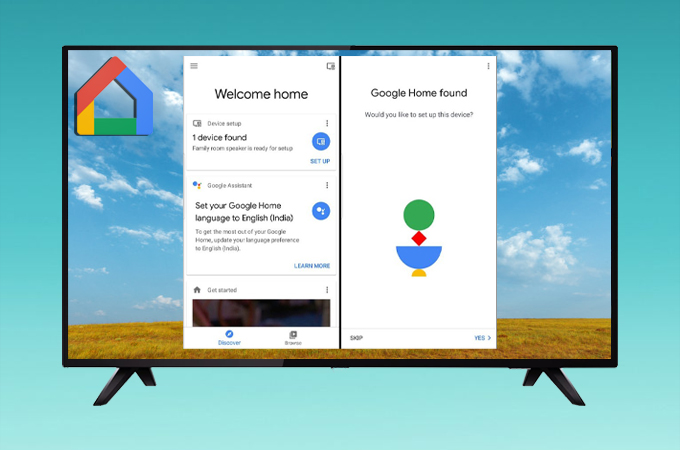 One of the most consistent and commonly used apps to mirror devices to the TV. This is commonly used for devices with Miracast ready devices. That being said, credibility is tried and tested. Most people use this app to mirror Android phone to Chromecast. Little do you know that this tool also works with third-party apps with Miracast ready features like LetsView. On the other hand, here is a guide on how to display Huawei P40 to TV.
Launch the screen mirroring feature on your TV
If you have Chromecast you can also use it.
Now choose "Cast my Screen" from the bottom of the screen
Accept the prompt to allow device visibility and tap the name of your TV.
The mirroring will then begin
Conclusion
With those easy to use tools, you can now mirror Huawei P40 to TV. You just have to choose according to your perspective. You can also refer to other articles if you want to mirror iPhone to TV this time.