It's our teacher's birthday next week. My friends and I created a music video for her. We used the tune of this particular song but changed the lyrics. We want our new lyrics to be shown on the video as subtitle so she could understand our message better. We already have an SRT file for the subtitle but we're not sure how to put it on the video. BTW, the music video is in MP4 format. Please teach us how to add SRT subtitles to MP4 video.

Many videos and movies have subtitles for different viewers to understand the content better, especially if the video is in another language. Some music videos also have these so people can sing along with the song by reading the lyrics. SRT is one of the most common subtitle files. It can be created using any text editor like notepad. If you already have an SRT file that you wish to merge with your MP4 video, there are various ways on how to do this.
In this article, I will give you three methods on how you can merge SRT with MP4 file. Get to know each of these options so you can determine the best choice for you.
Method 1: Use Apowersoft Video Converter Studio to merge SRT and MP4 video
The first option for adding SRT to MP4 videos is to use the Apowersoft Video Converter Studio. This program comes with an extremely easy way to add subtitle to videos. Though it is a piece of paid software, you can try the free trial version first before determining to spend your hard-earned cash on it. It supports SRT, ASS, SSA and many other subtitle file types. Also, it allows users to adjust the subtitle position (bottom, middle and top) in the video as well as the transparency, font, size, color, style and effect. Merging SRT with any video is very easy to settle with this tool.
Here are the detailed steps on how to do this.
Open the program and click "Add Files" button to import your MP4 video.
Click "Edit" button and you'll be directed to the edit page.
Hit the "Subtitle" tab in which you can find all setting you can do with subtitles.
Click the "Add subtitle file" button to navigate to the folder where the SRT subtitle file is in.
Hit the "T" button to change the font, font size, color, style, effect for the subtitle.
Set the "Transparency" and "Position" for the subtitle lines.

Click "OK", then click "Convert" button on the main interface to save the MP4 video with its subtitle.
It will soon merge the subtitle into the video. Aside from being an awesome subtitle and video merger, this tool lets users convert videos to a wide selection of formats. And its other features included in the embedded video editor are trim, crop, rotate, add effect (volume, contrast, brightness and saturation), add effects as well as watermarks to your movies, etc. Also good is the built-in recorder function which provides users with a great way to record video and audio displayed on the screen. If you are wondering to make a mv with pictures, it still has the ability to help you make it. To some extent, it is really an all-in-one tool.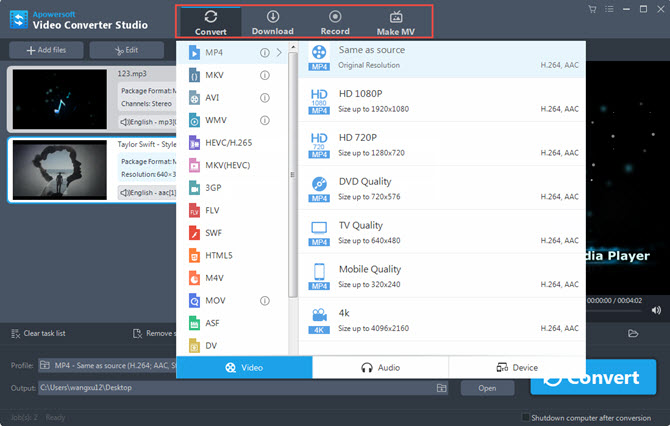 Method 2: Merge SRT with MP4 file with Windows Media Player
Moving on to the second method, you can use Windows Media Player to play MP4 videos with subtitles from a separate SRT file. However, this requires you to download and install SRT and MPEG4 playback codecs. K-Lite Mega Codec Pack contains all these needed codecs so you can download it from web without any cost. You can then place the SRT in the folder where your video is located, you may also rename it so it has the same name as the video. You can play the video using Windows Media Player and it should show the subtitle.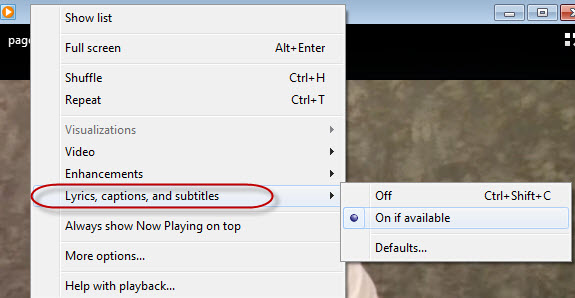 Method 3: Merge SRT and MP4 file with Xvid4PSP
Last on our list is Xvid4PSP. Like Apowersoft Video Converter Studio, you will open the MP4 video and the SRT file using the application then add subtitle to MP4 video via video encoding. However, the drawback of this method is that the resulted file cannot retain the origin quality which may be affected during encoding process.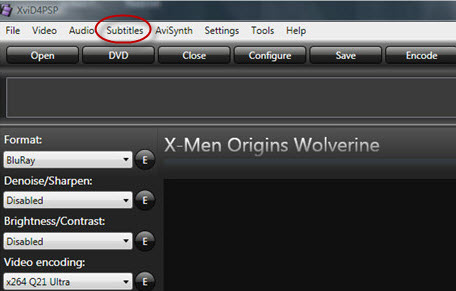 Adding subtitles to videos is a great way for viewers to understand the message better. Apowersoft Video Converter Studio is the best option to add SRT to MP4 video because it's straightforward and the subtitle and video are saved in one file. Within this, you can view the video easily on any player without the need of any external files. Windows Media Player requires codecs for it to play the subtitles together with the video. It means that you have to carry the video along with the necessary codec, because Windows Media Player cannot handle them alone. Using Xvid4PSP on the other hand may not require codecs but video quality is not as great as videos merged using Apowersoft Video Converter Studio.