Full Guide to Make YouTube Channel Art
How to Make YouTube Channel Art
Let's face it, creating a YouTube banner is never easy especially if you're a novice. Also, you have to strictly follow all the rules before doing it, such as the overall size and appropriate layout. To start, below are some of the do's and dont's you must follow.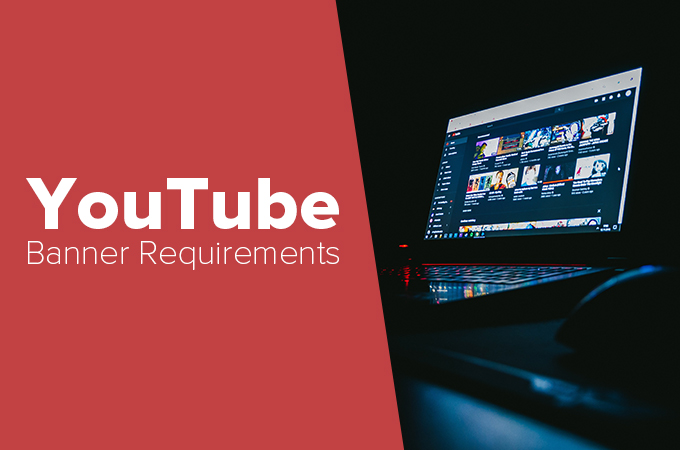 The ideal YouTube banner size is 2560 pixels by 1440 pixels tall. Or, the min. size of 2048 pixels wide by 1152 pixels tall to avoid a very low-resolution image.
The process on how to make YouTube channel art comes with proper usage of font's text, style, and even size.
You also have to consider choosing the right colors for the background of your YouTube banner. It doesn't have to be colorful, a plain or one/two colors are good for the eye.
It is also important to have a precise cutout when editing a banner.
Furthermore, attractive banner is composed with two elements such as the person inserted her and the background itself. Considering these two elemets are the first essentials part when you want to learn on how to make a banner for YouTube. The person will represent you as the owner of the channel, while the backdrop will complement the entire design of your YouTube banner. Read on.
Full Guide to Create a YouTube Banner
As mentioned, other YouTuber include their photo or any object in their banner to represent their channel. So you have to remove first the backdrop of your photo before adding it. And to learn how to create a YouTube banner with a precise cut out, download this app and follow the easy steps below.
Open the app once installed and choose the person recognition to import your photo.

Then you'll have a removed background in your image in seconds.
Finally, tap the "Save HD" button to save it with HD quality.
Main Features:
Beautify (Color enhancement features brightness and saturation)
Basic editing features: crop, resize, duplicate, rotate, etc.
Built-in aspect ratios
Save in high resolution
Note:
Another worth mentioning, not only it helps you on how to create a YouTube banner but it also works well using a desktop and web site. In addition, you can avail of its giveaway with 300 free images. Just visit its official site to avail it.
Applying the Cut Out Photo for YouTube Banner
Now you have the HD cut out, it's time to apply it with the banner you will make. Canva is one of the popular online photo editing sites that can help you on how to create YouTube channel art. This web-based app provides a free banner maker that comes with well-designed templates that you can easily use. Check out the steps given below.
Visit its official site and create an account using your Facebook or Google account.
Next, go to Canva's library and find designed templates that suit your channel.

Then upload your cut-out photo on your computer and insert it into the banner.

You can customize the entire design of your banner by using Canva's other editing features.

Once satisfied, click the "Download" button to save it on your device.
Conclusion
These days the process on how to make a banner for YouTube doesn't require any photo editing skills. Especially if you follow the guidelines listed in this post. If you want to share how to create a professional looked YouTube banner, please don't hesitate to share it with us.