Best 5 iPhone Apps to Make a Background White
Maybe you will be interested in the latest post:
10 Best Tools to Add White Background to Photo Free Online in 2023
PicWish
Users' rating: 4.8
File size: iOS 87.7 MB
System Compatibility: iOS 10.0 or later
There are several methods to make the background of an iPhone white, but using PicWish is one of the simplest ways. PicWish is a photo editing and design tool that is accessible on desktops, websites, and mobile applications. It enables users to alter their pictures, generate collages, delete backgrounds, and perform other functions. To transform your background to white with PicWish, you can proceed with the instructions provided below.
Get the app by clicking the download button below
Apowersoft Background Eraser
Users' rating: 4.6
File size: iOS 61 MB
System Compatibility: iOS 10.0 or later
Apowersoft Background Eraser is an excellent iPhone app that is not only capable of removing background instantly but also enables users to change the background to white. It comes with dozens of plain colors such as white, and built-in awesome backdrop templates. Aside from letting you make a background white, this app also provides easy to use editing features that allow you to crop, resize, flip, and duplicate.
Tap download button below to install this great app!
Pick a recognition depending on the image type you will use.

In a mere instant, the background will be removed.

Tap "Background" > "Color" then choose a white color.

Hit the "Save HD" button to save it on your device.
Note:
Get a chance to avail its giveaway by visiting its official page.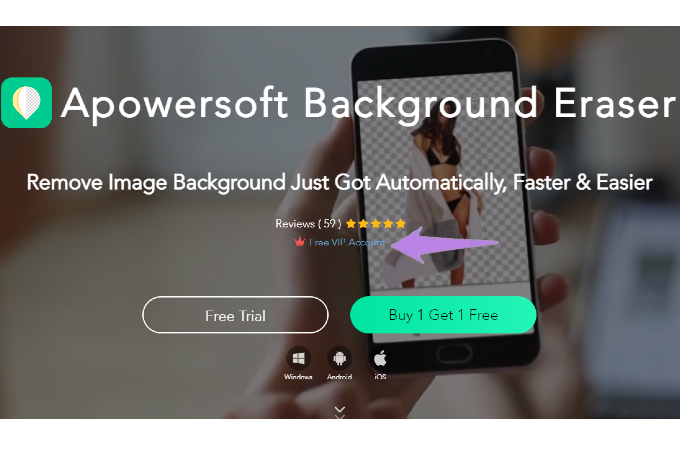 Superimpose
Users' rating: 4.5
File size: 11M
System Compatibility: iOS 7.0 or later
Superimpose is another app that will teach you how to change background to white on iPhone. Likewise, this app supports tons of plain color background including white. Prior to adding a white background, you have to use its manual eraser tool in order to remove the background of your photo. Though it takes time to get a precise cut out providing it does not offer an automatic removal tool, still, this app helps you make a background white. Here's how you can use this app.
First, install the app on your device and open it.
Use the "ERASE" tool to remove the areas of background.
Once satisfied with the result, then tap "Background" to make a background white.
Save it hitting the share icon and tap the "Save" icon.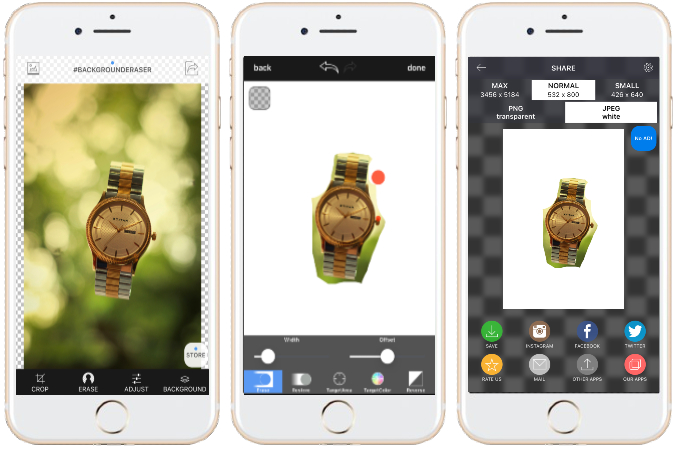 Magic Eraser Background Editor
Users' rating: 4.8
File size: 25.1 MB
System Compatibility: iOS 11 or later.
Straight-forward, simple, and intuitive, that's what best describes for the next app called Magic Eraser Background Editor. This app covers many solid color backgrounds aside from white that you can choose from. Also, it provides a Magic Wand that removes the same color of your subject automatically. Furthermore, it provides useful editing features that even novice can easily handle. It lets you zoom, restore, apply the red mask, invert mask, and undo. To learn how to get a white background on iPhone, follow the steps given below.
Go to your App Store and have it installed.
Open the app, use Magic Wand to remove first the background of photo.
Then tap the "Share" icon and tap the "Edit Background" button then "Color" to pick color white.
Once finished, hit the JPG option to save it on your device.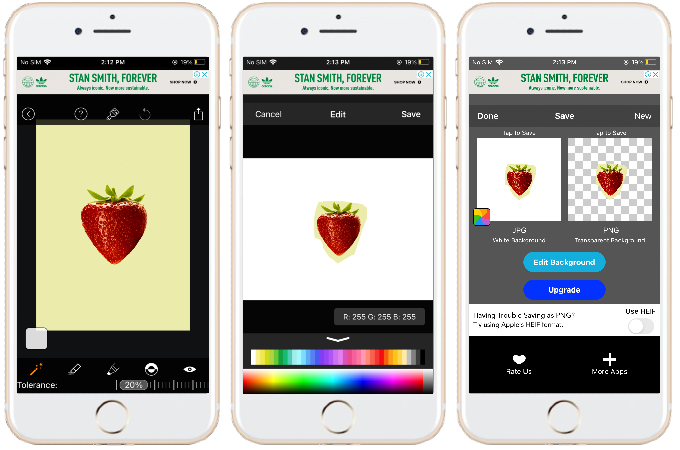 ProKnockOut-Mix Photo Editor
Users' rating: 4.7
File size: 60M
System Compatibility: iOS 8 and later
If you want to have an app that doesn't provide built-in solid color backgrounds but saves photos with white background instantly, then ProKnockOut-Mix Photo Editor is best suited for you. You can use this app to make the background white its ease. Here's how you can achieve it with the help of this app.
First things first, go to your App Store to search for the app and have it installed.
Open the app, tap the "Cutout" tool to import the photo you need.
Then hit the "One-click cutout" that removes the background automatically.
After that, tap the "Next" > "Export" icon then choose the "JPG" format.
Finally, hit the "Album" option to save the processed photo on your device.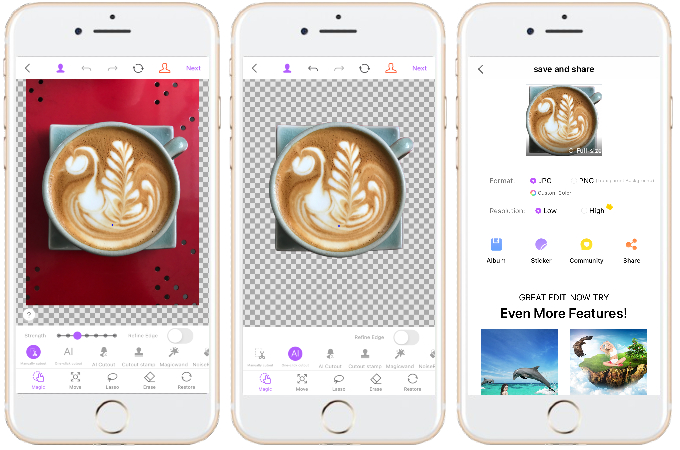 Conclusion
There you have it, the aforementioned tools will teach you the best ways on how to change background to white on iPhone. But as you recognize it, most of them have annoying ads and not all are free. Considering them makes you choose one that works well with ease. Apowersoft Background Eraser must be your top choice. Not to mention, you can use this app on Android, Windows, and even on online sites. Just make sure to test each app and let us know which among them are effective.
Download