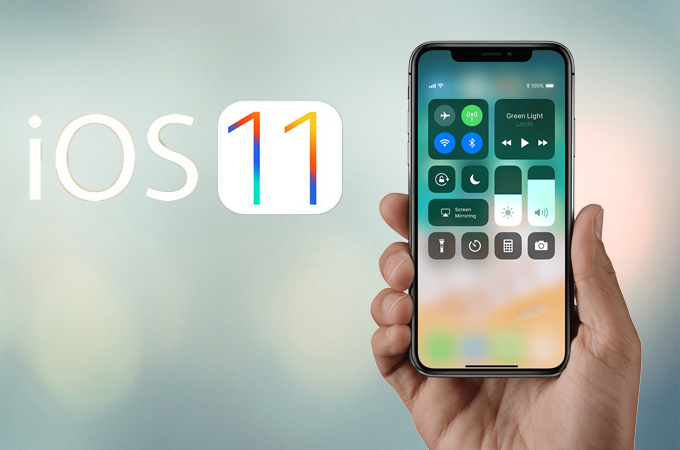 iOS 11 has arrived in last September, 2017. It includes person-to-person Apple Pay, reestablished Control Center, enhanced emoji, augmented Reality Kit, brand new App Store, Apple Maps and so on. However, some of you might be ignorant about some hidden features in iOS 11. If you want to see other iOS 11 hidden features, please read below and you'll know them.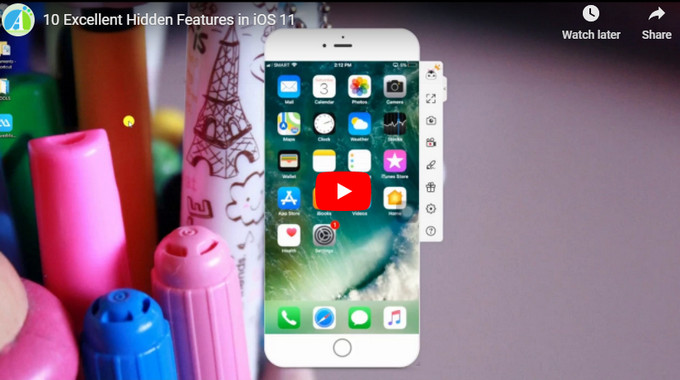 10 Hidden Features You Need to Know in iOS 11
New Live photos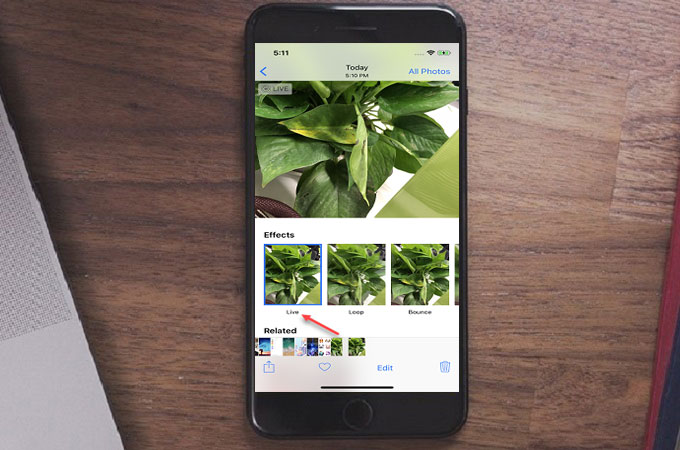 Live Photos is a camera features which can capture movement and sound. Originally, this feature was added on iPhone 6s. Before, you can view your Live Photos only with the standard mode by pressing the screen of your device. But now, the Live Photos has been improved. You can view in different effects such as Trim It Down, Loop, Bounce, and Long Exposure. To add effects on your live photos, just swipe up on the screen and the animations will show.
Take a Live Photo in FaceTime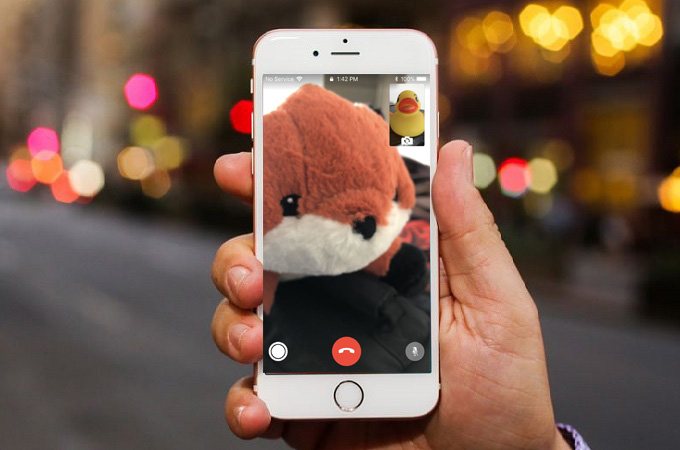 Many iPhone users enjoy using FaceTime with their loved ones who are far away from them. Basically, FaceTime launched by Apple Inc. in 2010 on the iPhone 4. But now, it works on the other Apple devices such as iPad, iPod Touch and Mac. While you are communicating with others, it is very difficult to capture screen before. But with iOS 11, it will let you to take a Live Photo during the calls. The toggle is in Settings > FaceTime.
A one-handed keyboard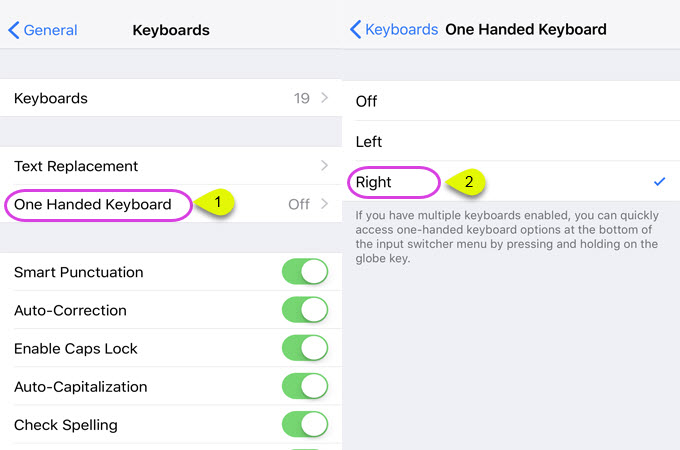 There are some instances that you want to type on the keyboard of your iPhone with just one hand since the other one is working on something. However, you cannot reach other keys because the keyboard is too wide. In fact, one of the iOS 11 secret features is the One-Handed Keyboard. With it, you can type easily with just your one hand. To activate it, go to "Settings" and tap "General" then click "Keyboards" and turn on the "One Handed Keyboard".
New screen effects for Messages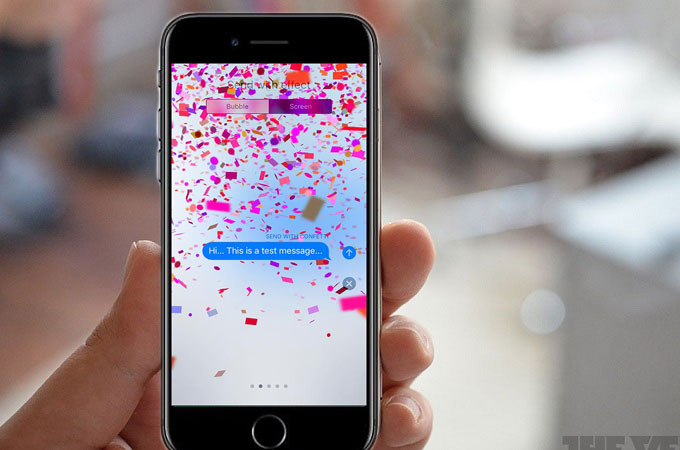 Apple's fantastic new Messages features for iOS devices enables you to change the look of the message bubbles and the way on how the animation show on the whole screen. Messages app offers four different animated effects and expressions. After you enter your message, long press the "Send" button and it will pop up the "Send with Effect" overlay then click the chat "Effects" you want and choose the animations.
Do not disturb while driving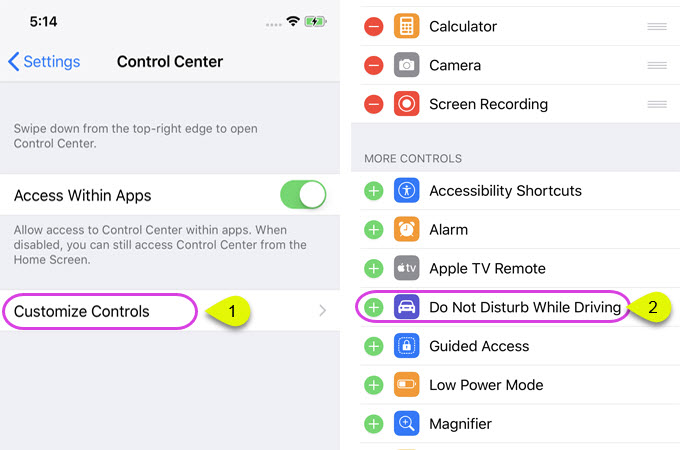 Apple launched an iOS 11 hidden trick in which can prevent iOS owners from receiving calls and messages during their long drive. In this way, drivers can focus on their driving, and they will not be disturbed. To enable it automatically, you need to add it on the new Control Center. Go to "Settings" then "Control Center" and "Customize Control Center" then add "Do Not Disturb While Driving". Next, swipe up the screen of your device and then turn it on.
Instant Siri translate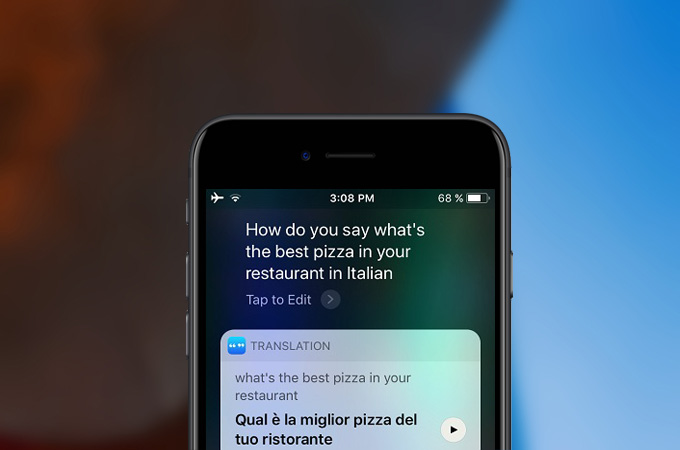 Siri is a personal digital assistant designed by Apple. It is a voice control which you can ask questions and it can answer you instantly. It also makes some recommendations, and can perform some actions on your device. In iOS 11, Siri can translate other languages from English to French, Italian, Mandarin, and German etc. For example, press the Home button and say, "Hey Siri, can you translate house in German?" Then, it will tell you the correct translation.
Mark up all the things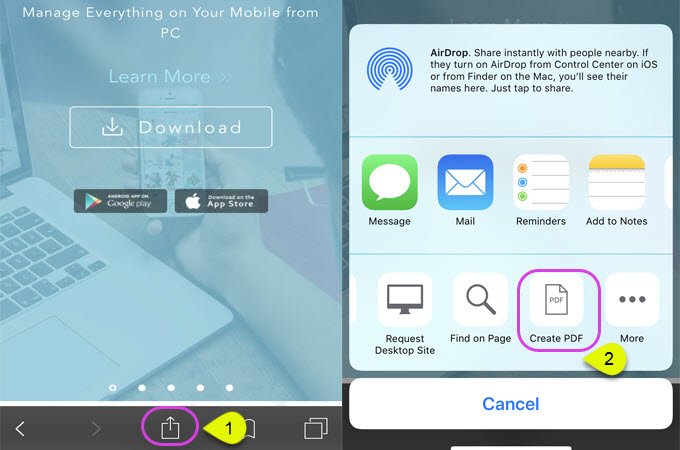 One of the iOS 11 hidden functions is Markup as PDF. It is a new option which can create PDF while viewing a web page or a photo. Simply tap the "Share" icon and select "Create PDF". You can add texts, draw lines and shapes.
A new Shut Down button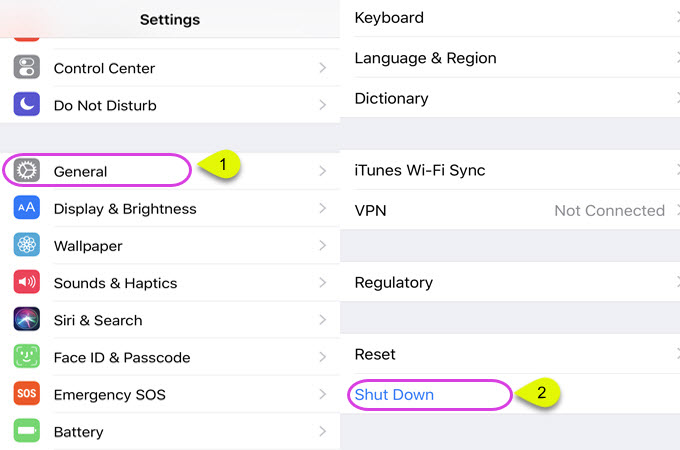 Do you feel annoyed when the power button of your phone gets broke? Do you really need shut it down but there is no other way to turn it off? Thanks to iOS 11, without the new Shut Down option you cannot turn off your device until the battery gets empty. To shut it down, head up to "Settings" > "General" > "Shut Down" and slide to power off.
Share WiFi password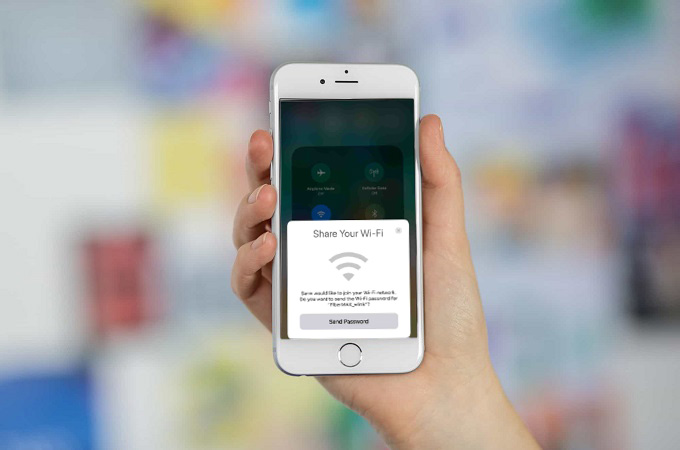 Have you ever experience when you are at your friend's house and want to join at the Wi-Fi network? However, the password was too difficult. Now, a window will pop up into another iOS device if they are already connected on the same Wi-Fi network asking to share password with you. With that, you can easily join on the Wi-Fi connection without entering the password.
Ever-Notes on iPad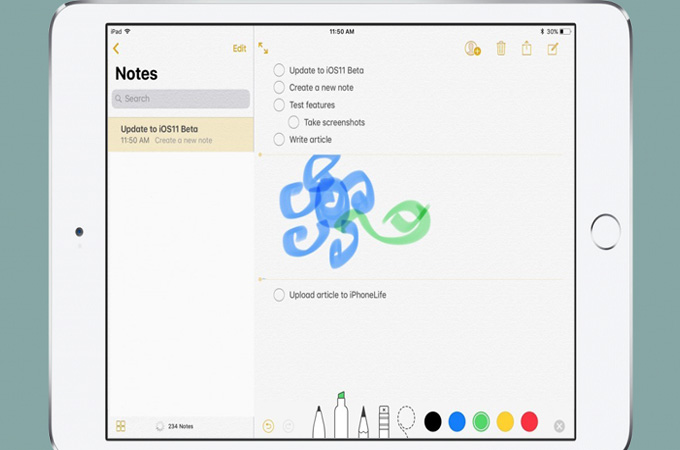 Scanning documents is just an easy task using iOS 11 on your iPad. Now, you don't need to scan your documents on a documents scanner on PC. To do this, heap up to Notes app then tap "+" sign > "Scan Documents" > take a photo then drag to the corners to adjust.
Conclusion
Those listed above are just some of the hidden and exciting features of iOS 11. All of these changes are great, and can make your iOS devices even better. To enjoy using your device well, you need to know these iOS 11 hidden tips.