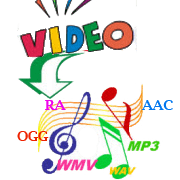 Different videos are now all over the World Wide Web and most of them are MTV's or video clips containing hit songs with a lyrics on it. There are also some videos that are educational and can be used as a reference even without the presence of its visual content. As I go through this article I will dig deeper to the need of extracting the audio out of a video clip, and the best tools that can do the job.
Music plays a big role in our daily activities, since it provides calmness and harmony for us. And looking for our favourite songs is sometimes difficult to do. Due to the fact that they are made 5 to 10 years ago which makes them rare. Although most of them are rare ones, they are still being posted on various video hosting sites. This is one of the main reasons why individuals tend to rip audio out of the video and use the ripped audio into their portable players or mp3's. The program that is used to extract audio is called online video to audio converter. The main purpose of this program or tool is to convert the video clip into a pure audio file and eliminating its visual entity.
The finest free video to audio converter
There is a bunch of video to audio converter that was around the market. But most of them are not free and will not guarantee you a perfect service. That is why using a reliable free video to audio converter is the top priority. I've been using a different program for audio ripping and here are the best audio extractors of all.
Apowersoft Free Online Audio Converter
The first method is by using Apowersoft Free Online Audio Converter. This is indeed free unlike other online tool that requires a credit card. It is definitely an amazing program to rip your favorite audio without spending a single buck. Plus it is clean and safe, so you don't need to worry about being infected by malware, and it is freaking fast. Moreover, it is very easy to use and manageable even for beginners. To be clear, here are the steps on how it works.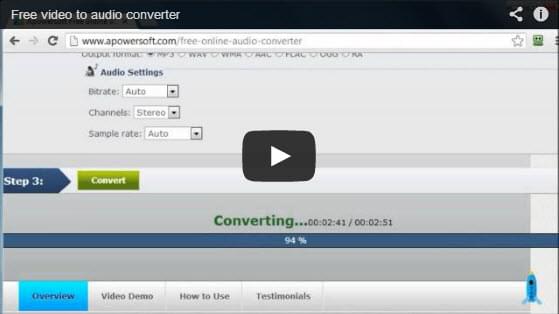 Three simple steps to convert url to video free without installing anything. Below are some Pros that are can be benefited Apowersoft audio converter.
You must install a Java Applet first or run it.
Browse for the video clip that you wish to be converted.
Choose a file format that you want for your audio such as MP3, WAV, WMA, etc.
The last step is to click on the "Convert" button, wait for a few seconds and your file is ready.
Furthermore, some of its key functions include:
It is Completely Free!
Has different output formats to select from.
There are custom parameters such as audio bit rate, sample rate, and number of channels.
Has the fastest conversion speed ever.
It also functions as a video to audio converter for mac devices.
Have the privilege of converting various video formats such as mp4, AVI, and many more.
Provides the best audio quality.
Apowersoft Free Online Video Converter
The second method is by using an Apowersoft Free Online Video Converter, which also enables users to convert video to audio free. This is a program that is included in the powerful arrays of programs from Apowersoft. So its functions are just the same as the Apowersoft Free Online Audio Converter, yet this program has more to offer since it can convert among various video formats.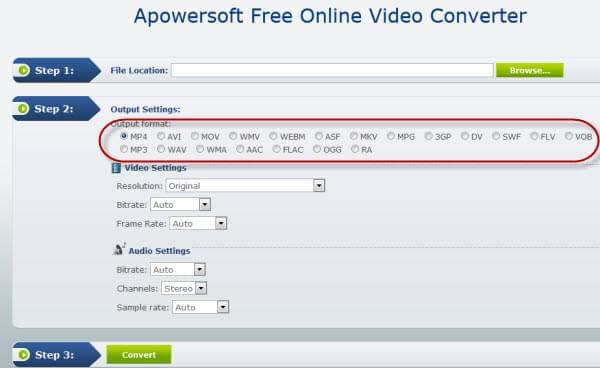 The Good Things about Apowersoft Converter
Apowersoft Converter is clearly the most outstanding audio converters so far. For this program has the ability to convert almost any video file types to various audio files as an output. Compare to other freeware and products such as AVS Audio Converter and Wondershare Audio Converter, the tool introduced above is the only converter that does not require any installation to work, plus it is safe and virus free. And most of all, Apowersoft converters are fast enough to beat any converter programs available.
Stop wasting your time with nonsense tool to rip the audio that you always wanted. Start using online video to audio converter such as the Apowersoft and collect all the audio that you want free of charge and with HQ output.