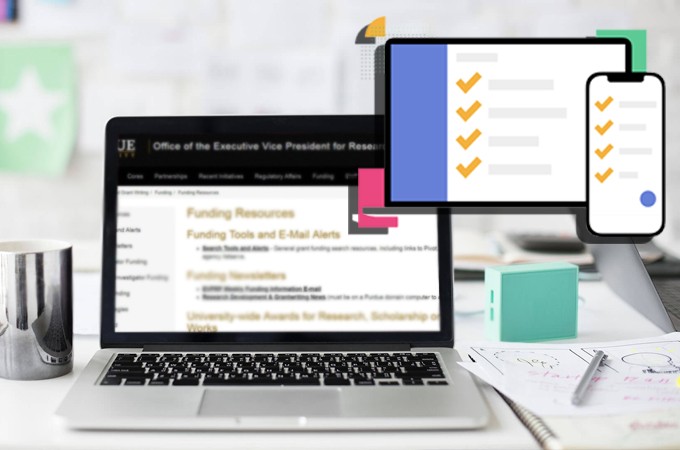 Have you ever been in a situation where you are bombarded with work and you feel like you aren't getting anything done? Most likely, this happens if you fail to create your to-do list. A to-do list plays a big part in your productivity and for keeping you on track. It helps you remember things that need to be done and focus your time and effort on the tasks that really matter. It's a simple and yet effective strategy to get you organized. Luckily, there is a number of task management apps aimed to help you be as productive as possible. Check them out and pick the most suitable to-do list app to match your lifestyle.
Great Tools to Create A To-do List:
GitMind (Windows, Mac, Linux, Android, iOS, Web)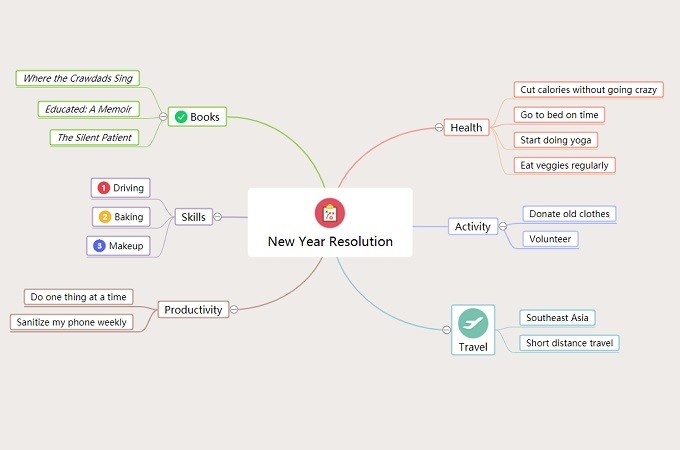 Features:
Prioritize task and monitor progress
Invite users to collaborate
GitMind brings your to-do list clarity and provides an overview. Unlike a conventional to-do list, a mind map like GitMind lets you add multiple points under one topic which is useful for accomplishing complex projects. With this free to-do list app, you can also customize mind maps with various icons for adding task priority as well as progress tracking to help you stay organized, creative, and productive.
Todoist (Mac, Windows, Android, iOS)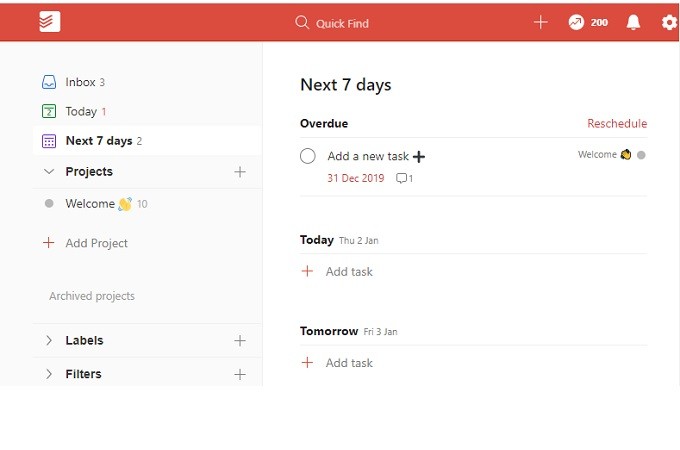 Features:
Create one or multiple tasks
Labeling feature to bring tasks together
Todoist is a popular task management tool offering great features. With this app, you can create and organize a task according to your personal preference. In addition, it allows you to add dependencies and label each task to get you organized. The power of this app lies in its simplicity in adapting to almost everybody's workflow.
Microsoft To Do (Windows, Web, iOS, Android)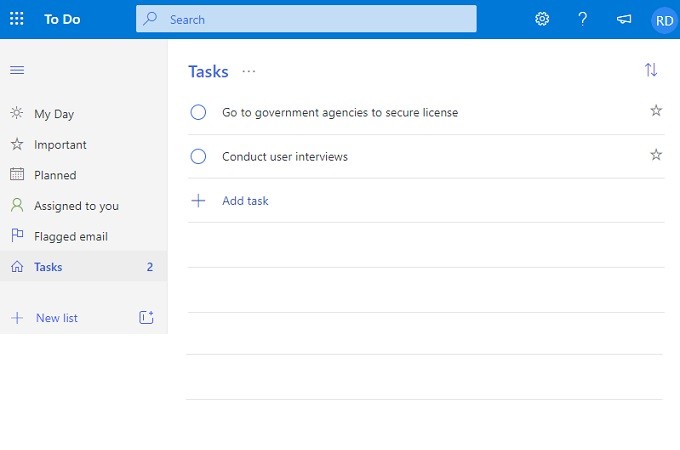 Features:
Stay ahead of deadlines with due date tracking
Personalize task list with themes and colors
Microsoft To Do is another app you could utilize to make an effective to-do list. This is a cloud-based to-do list app integrated with Office365. With it, Outlook users are able to sync tasks between Outlook and Microsoft To Do. Furthermore, this tool comes with various themes and colors to personalize the appearance of your task list.
Any.do (Web, Android, iPhone)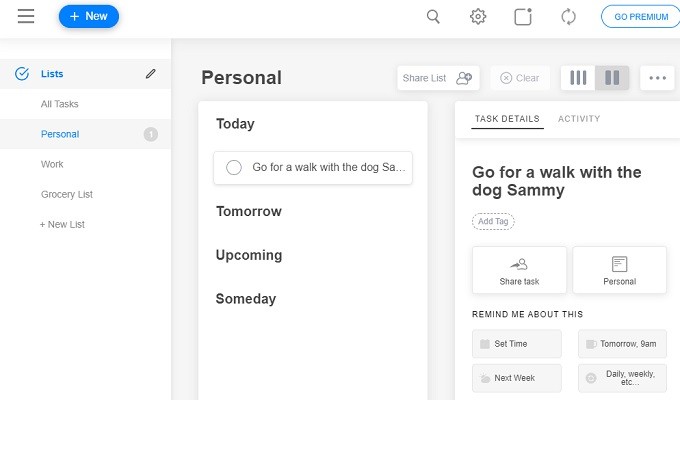 Features:
Adding tasks with voice entry
Comments within tasks for adding information
If you are looking for an easy-to-use program for making a to-do list, consider using Any.do. This tool provides support to almost every platform allowing you to make a to-do list not only from your computer but also from your mobile phone. Also, it allows users to set a reminder on each task, and insert comments for additional information too.
Google Tasks (Web, Android, iOS)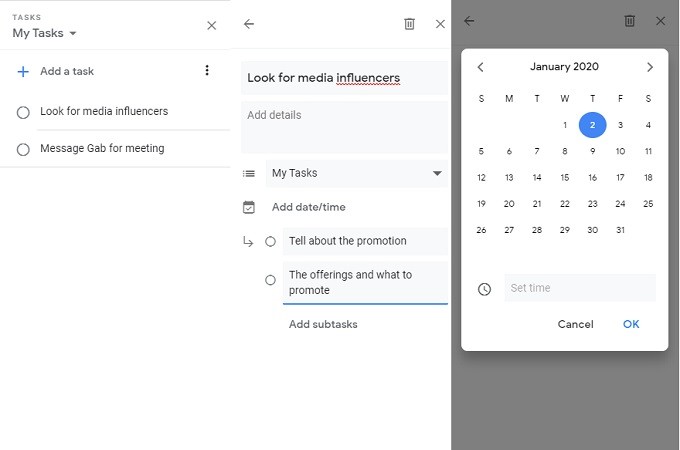 Features:
Sync to-do list with Gmail and Google Calendar
Totally free tool
Google Tasks is another free to-do list app that supports both mobile and computer devices. It does not offer the best organizational options, but it is a recommended program to create tasks on the go. What's more, this app is fully integrated with Google applications, making it easier to sync data with Gmail and Google Calendar.
ToodleDo (Mac, Windows, Android, iOS)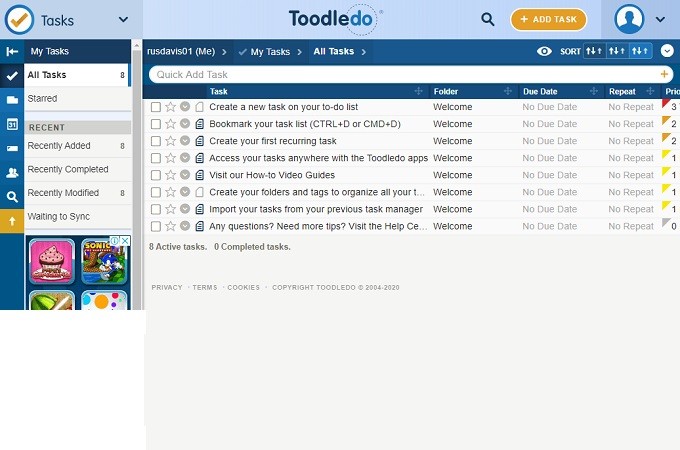 Features:
Task monitoring and habits tracking
Create an outline for tasks ad subtasks management
Toodledo is definitely included on the list of best to-do list apps. This software is dedicated primarily to task management and is packed with lots of interesting features. It includes tracking support that comes with a calendar to monitor your progress. Moreover, it encourages you to focus on the important tasks by creating a personal outline of your tasks and subtasks.
TickTick (Mac, Windows, Android, iOS, Chrome Extension)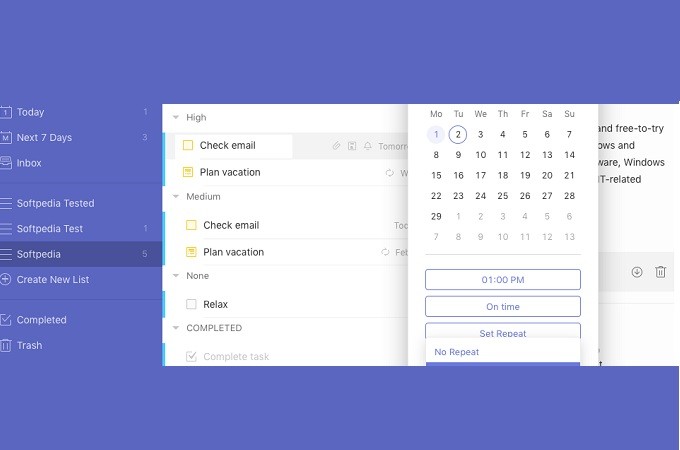 Features:
Track due dates with smart reminders and alerts
Provides statistics for projects and summary of workflow
The last best free to-do list app on our list is TickTick. With this app, users are able to arrange tasks with lists and tags. The tool also provides smart reminders to help you finish tasks according to their due dates. Furthermore, it can come handy when you want to review your performance by checking the statistics and summary of your workflow to improve your productivity.
Conclusion
All mentioned entries are meant to help everyone get organized and become more productive. GitMind is well worth considering to help visualize your thoughts, as well as organizing tasks. But if your concern is strictly for task management, you could try some of the other recommendations and choose whichever fits your needs.