Furthermore, allowing yourself to explore on the Internet by means of reading posts related to how to create a Father's Day ecard is the first and efficient thing to do. But to save your time and effort, here we listed all the tips and ideas you need to achieve the best father's day card.
Guides & Tips to Get a Best Father's Day Card
Best Ways and Ideas for Father's Day Card
Aside from stunning templates available online, you'll also get efficient ways that would help you get an awesome and meaningful greeting card. Below, you will discover several tips and ideas created for you.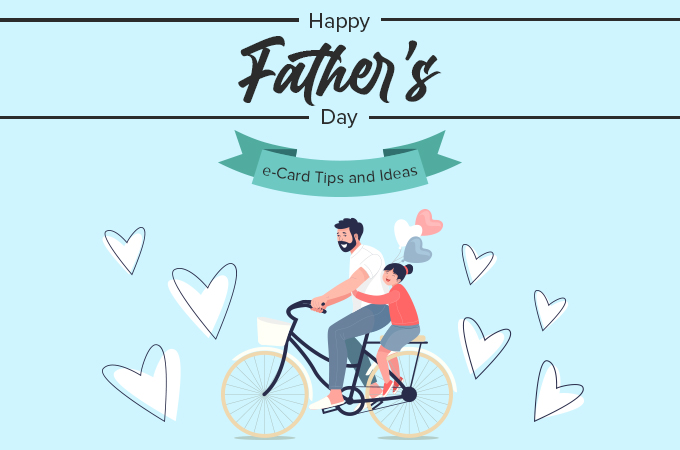 Designed like a Hand-written Card
People traditionally are exposed or practiced with the use of hand-written style in making card greetings or postcards, however, in the modernized era, it's no longer convenient anymore. That's why many web designers come up with creating sites that enable users to get the best father's day card with ease. Its purpose is to show how thoughtful your message is to your dad that can be treasured for many years.
Add some funny pictures and messages
A father plays a very important role in people's lives, which makes you feel safe and happy. Now is the right time to pay it forward. To do it, you can make your greeting card as funny as possible. Pick funny photos of your father and compile them in one card, as well as, add memorable jokes that your dad is always utter. This way, you are able to create a perfect and memorable father's day 2021 card.
How to Create Father's Day ecard with Apowersoft Background Eraser
Apowersoft Background Eraser is the most recommended photo editor today that is available online, on Android and iOS, and even on desktop. This tool offers several built-in father's day card templates. Follow the simple steps below to know how to use this app.
Install the app and tap the "Remove Person Background" tab to import the photo.

It will present a precise cutout.

To change the background to create a father's day ecard, tap "Background" > "Father's Day" buttons then choose a template.

Finally, hit the "Save HD" button to save your edited photo.
Note
If you are not used to utilizing an app, you can visit the online site and have the chance to get 100 free images. Or, you can download its desktop version.
Download
Useful Sites to make a Father's Day 2021 Card
Canva
First things first, the most favorite online editing site is Canva. This online photo and video editing site offers printable father's day card that comes with creative card templates. Providing the fact that this site provides hundreds of awesome template cards, not all are used for free. Good thing, this allows you to pick your desire template available here and lets you create your own designs of templates for your father's day ecard.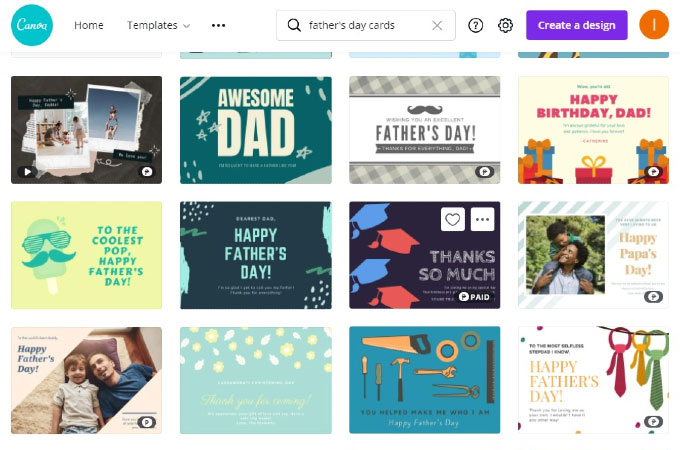 Pros:
User-friendly interface.
Provides tons of creative template cards.
It has useful editing features.
Cons:
Not all editing features and templates are free.
Require you to sign up before you can use it.
Smilebox
Show your appreciation and love to your Father by giving them a card created and customized with Smilebox. This is another online editing site that offers hundreds of Father's Day ecards. This is a perfect tool that you can easily use, which offers a user-friendly interface and includes all the features you need to create a printable and awesome ecard.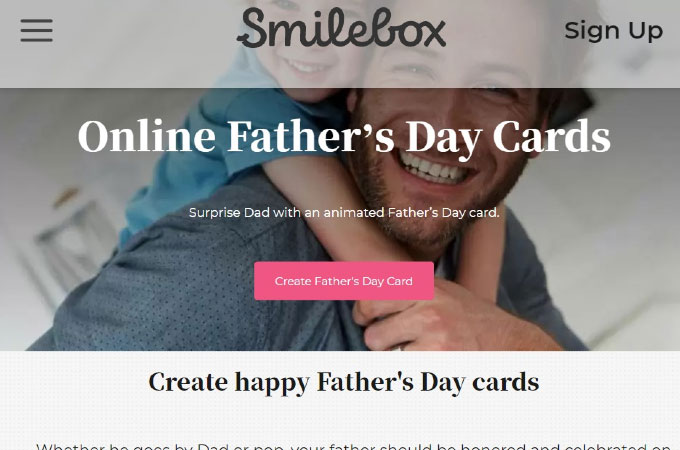 Pros:
Provides a guide on how to use it.
Let you customize your Father's day ecard.
Cons:
Requires you to sign up or create an account.
Needs to familiarize how to use its other features.
Conclusion
This occasion is special not only for the entire family but also for the father who is always there to makes you feel safe and happy. After all, the role of fatherhood is not easy, thus showing them how special they are is a good idea. Therefore, make sure to follow the guidelines and ideas provided in this post to help you create the perfect and best father's day card.