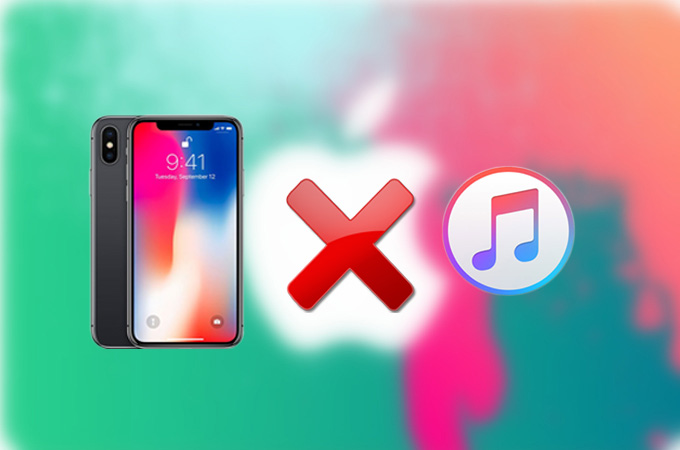 Recently, Apple released the new iPhone X as a part of their celebration during their 10th anniversary, which has caused a wide public concern. Since then many people have made a serious efforts to buy it. However, some users are complaining about the issue "iTunes cannot restore the iPhone because the backup was corrupt or not compatible with the iPhone that is being restored". This notification highlights that these users had lost their backup data when they tried to restore the files from an old iPhone to a new iPhone X. To help you fix this issue, you may refer to the different ways suggested below.
Several Ways to Fix iTunes Backup Corrupt
1. Update iPhone to the Latest iOS System
One of the ways to fix iPhone backup corrupt data issue is to update the iPhone to the latest iOS. However, if you use an iPhone that is an iPhone 7 version or older, you need to update your operating system because there is a possibility that you are experiencing this problem because your iOS is not up to date. To update your device, go to "Settings > General > Software update > Download and install" and then wait for the iOS to get updated. Another method to update your iPhone device is to use iTunes. Go to "Summary > Check for Update" and click on "Download and Update".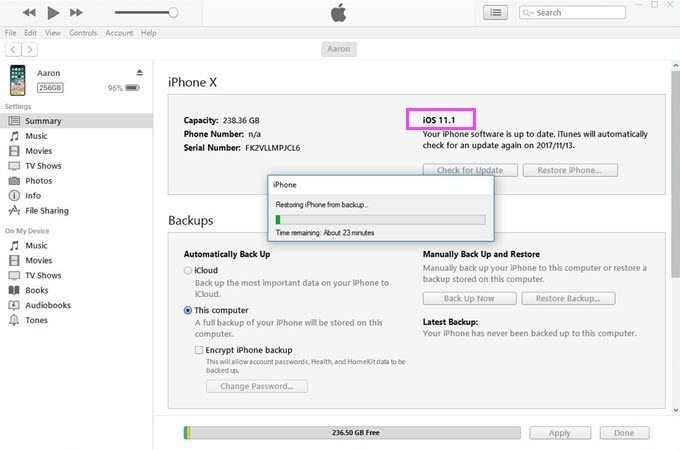 2. Update iTunes to the Latest System
Another way you can do iTunes backup corrupt fix is to update your iTunes to the latest system. If your iTunes is not updated, then there is a huge possibility that your data might be corrupted; so before you restore files to your new phone, try to update it first. You can check whether you have the latest version by going to "Help > Check for Updates."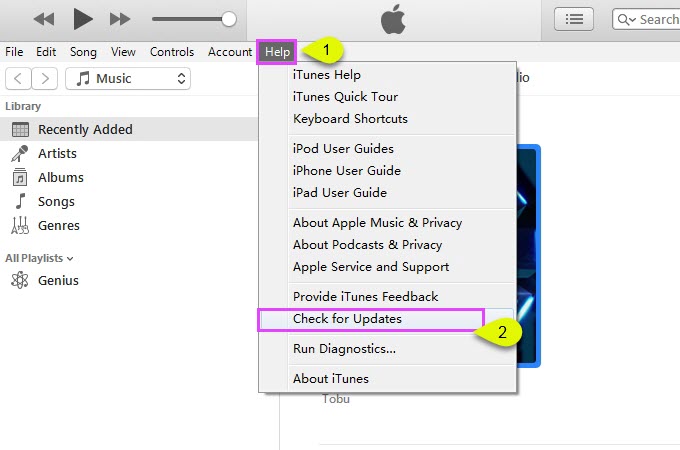 3. Delete Corrupted iTunes Backup File
After you updated your iOS and iTunes and you still have the same problem, then probably, there is a corrupt backup that causes this problem. The best way to fix your corrupt iTunes backup is to delete the corrupted file on iTunes. Here is how you can do it.
Step 1: Close iTunes.
Step 2: Duplicate your backup files
A. For Windows
Go to Start button and then type "%appdata%" in the search tab.
Go to "Roaming > Apple Computer > MobileSync > Backup."
Copy "Backup" folder onto your desktop.
B. For Mac
Go to the Library folder and then go to "Application Support > MobileSync > Backup."
Copy the "Backup" folder onto your desktop.
Step 3: Now open iTunes and browse through "Edit > Preferences" in case you are a Windows user, and "iTunes > Preferences" in case you are a Mac users.
Step 4: Go to "Devices > Select All" and click on "Delete Backup".
Step 5: Move back the "Backup" folder on your desktop to the "MobileSync" folder and restart iTunes. Try to restore the files again.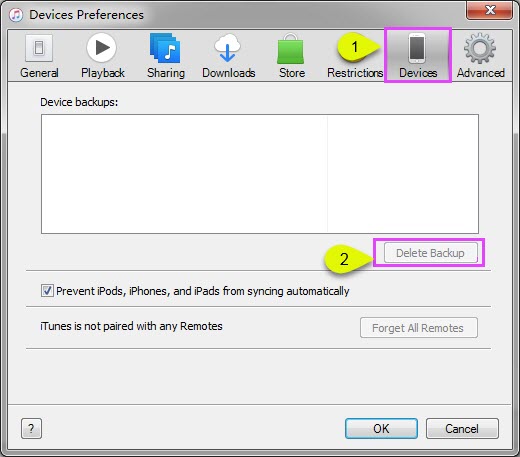 4. Use An Alternative Program to Backup
To avoid iTunes backup corrupt, you can use a third-party tool named Apowersoft Phone Manager the next time you decide to back up your files. This is a professional tool which lets you manage your phone files on the computer. You may import, export, delete and backup files using this tool. Furthermore, you may also add in contacts using the Apowersoft Phone Manager. To use the backup function of this tool, just simply connect your phone to your computer via the USB cable and the tool will automatically detect it. Next, go to "Tools" and then click on "Backup." Then click "Backup Now." Here is a download button: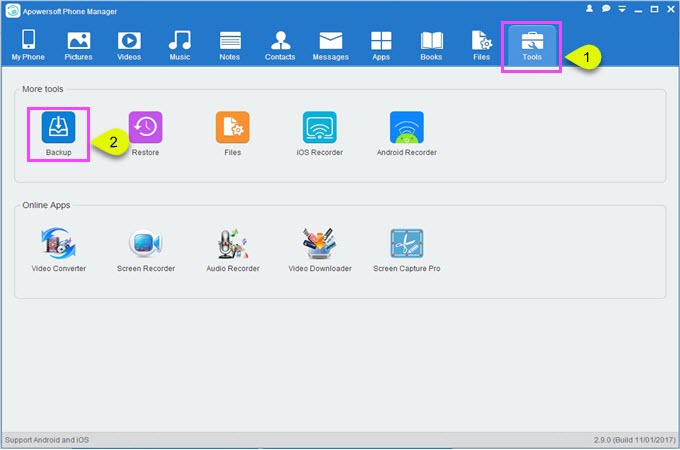 Conclusion
Those are the things that you can do to solve the "iPhone cannot restore backup" issue. You can try doing all the three ways given to you. However, it is still best if you use an alternative tool to backup your files next time. You may try on Apowersoft Phone Manager for a more safe and convenient backing up.