ApowerManager is a useful app for file transfer and management. It can be used to manage various phone data, including photos, videos, music, and documents, etc. With this tool, you will be able to transfer all these files between your computer and your Android or iOS device. Besides, it also allows you to backup and restore your phone data without any hassle. To use this program, you need to download and install it first. Below is a simple guide on how to download and install ApowerManager.
How to download and install ApowerManager
Download
1. Click the download button below to get the installer of ApowerManager.
2. Select a folder to save the file.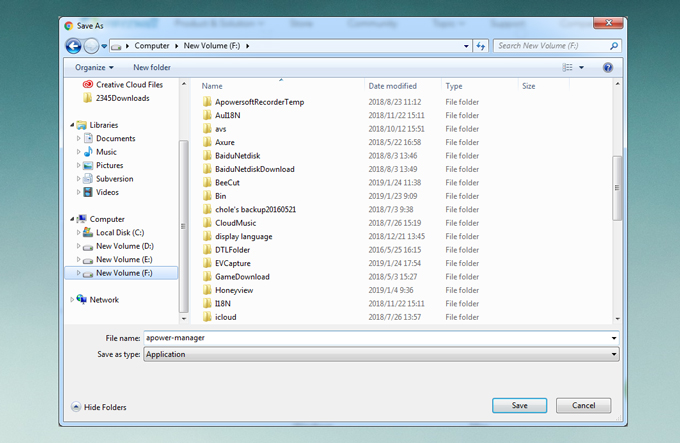 Note: Some users who are using Google Chrome to may get the pop-up message below while downloading the program. At this moment, please click "Keep" to go on downloading the program. Also, some anti-virus software may detect ApowerManager as a malware. In this case, please temporarily quit the anti-virus software and continue the installation. Actually, ApowerManager does not contain any virus and is totally safe to use. Please don't worry about it.

3. In order to access the data on your Android or iOS device and manage the files from your computer, you also need to install ApowerManager app on your Android or iOS device.
Install
1. Once you downloaded ApowerManager successfully, go to the folder where you saved the installer, and double click to install it on your computer.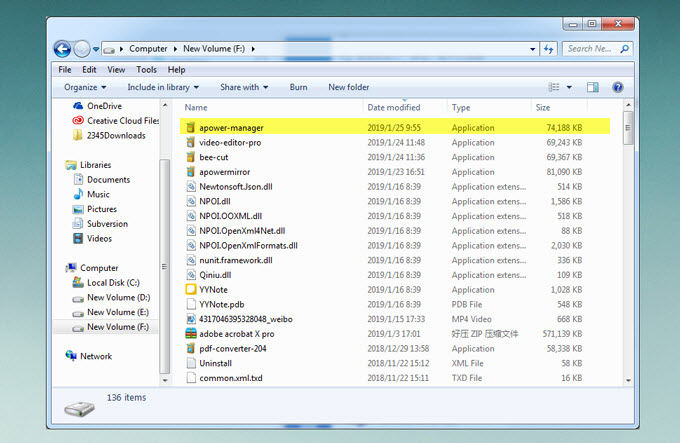 Note: If you are using Windows PC and frequently run programs in administrator mode, a window may pop up by asking "Do you want to allow this app to make changes to your device?" This is a Windows security feature, just click "Yes" to continue the installation.
2. Select a language that you want to use, and click "OK" to enter the installation setup interface. You can see the version you are going to install.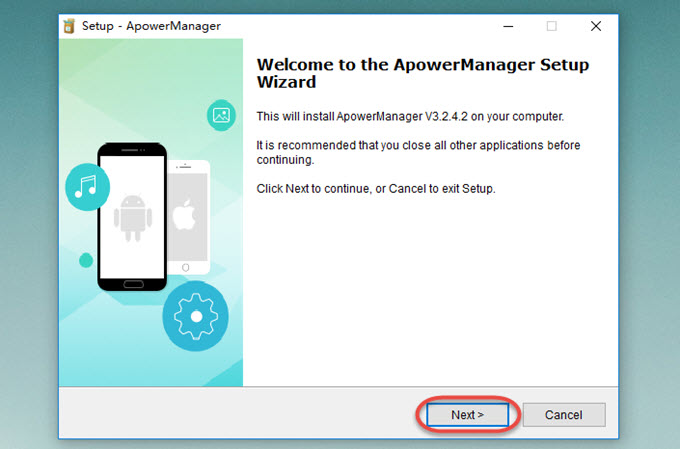 3. Click "Next", read the license agreement carefully, and then select "I accept the agreement". Click "Next" to continue.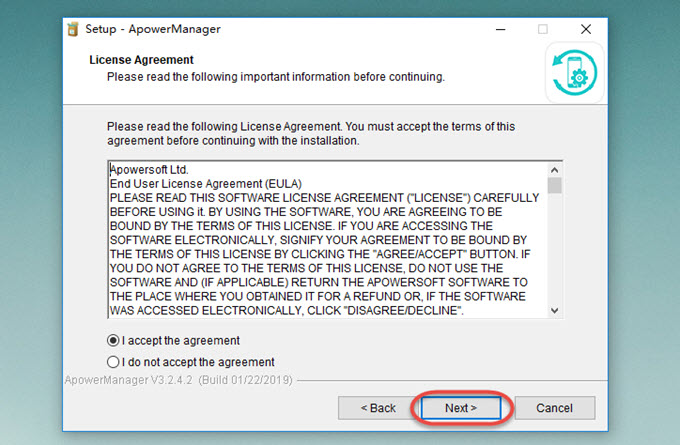 4. Select a destination location to install ApowerManager. The default directory will be set to the C drive, and you can click the "Browse" button to change the folder to install it.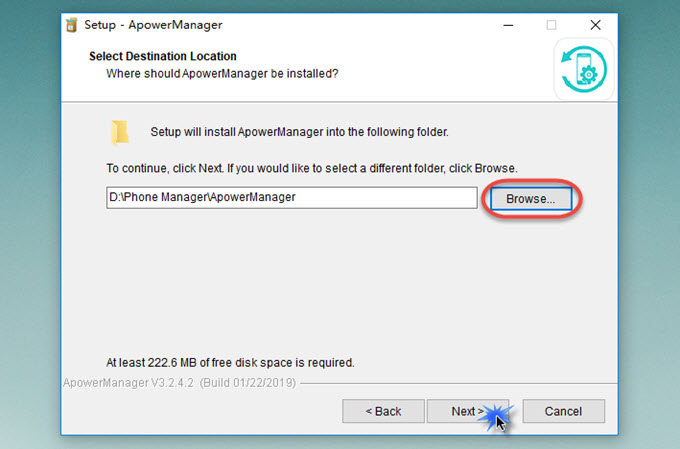 5. Click "Next", and then you can select additional tasks according to your needs. Then click "Next" to continue.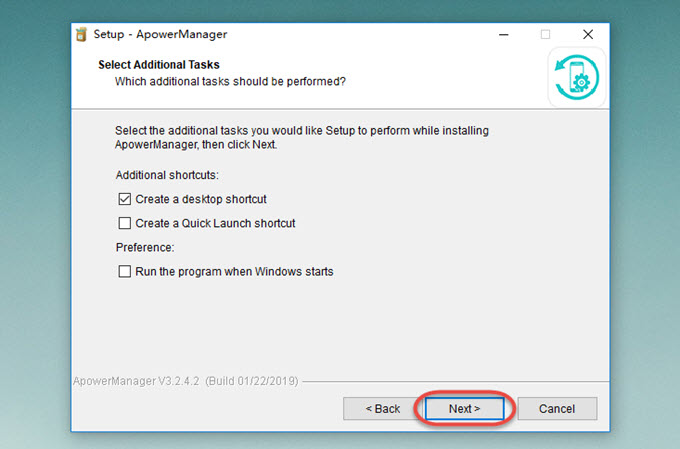 6. Setup is ready now. Click the "Install" button to start the installation.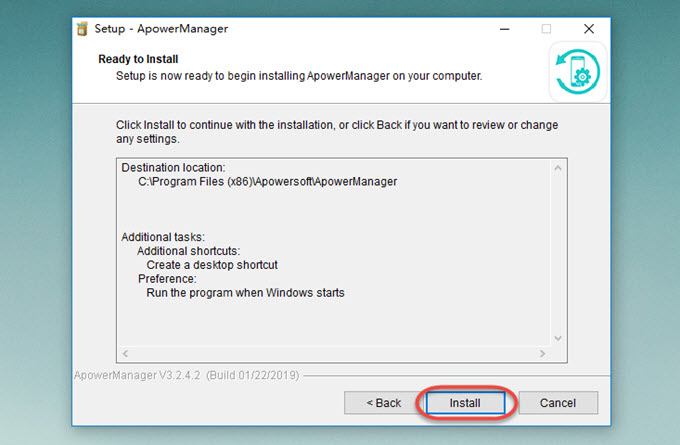 7. Click the "Finish" button to complete the installation of ApowerManager.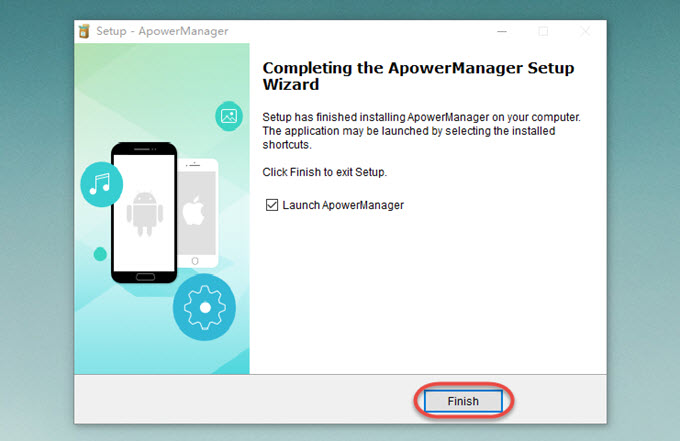 Now you can start to connect your phone to your computer and manage or transfer your phone data using ApowerManager.