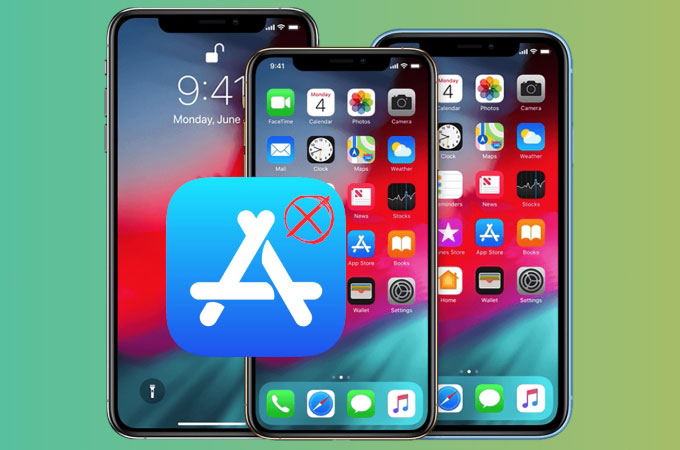 Mobile applications are very important for nearly every mobile and tablet user. They are increasingly playing a very important role as the users need them in almost every aspect of daily life. Some apps act as entertainment, such as games, music and movies; some for communication like social media sites apps; some are for business purposes, and on the list goes on. However, if you are an iOS user, you cannot download all the applications you want from the App Store. Lucky for you, you can now download apps without App Store with these easy and safe ways. If the app you need is not available on the App Store, you can check out the simple ways given below.
How to download apps without App Store
iOSEmus App
The first way on our list is a third-party application named iOSEmus App. This installer was made to assist iOS users to get applications that are not available on the App Store. Moreover, using this tool does not require you to use Cydia or Jailbreak tools to get the apps that you need. In addition, this app can help you in many ways as it provides you with many different categories of apps such as games, entertainment, books, etc. Furthermore, this app allows you to download apps without Apple ID. Try this amazing tool by following the steps we listed below.
To download iOSEmus App:
Open your iPhone and go to Safari. Input iosem.us which is the official website of the program. Once on the main interface, choose either of the two icons to install iOSEmus App on your device.
Tap "Allow" when you see the prompt as shown below.
Then go to your phone's "Settings" > "Install". Tap on the "iOSEmus" and then install it by ticking "Install" at the upper right-hand corner of the screen. Please input your password when it asks you. Tap "Install" once again. Tap "Done". The application will be installed on your iPhone.
To download an App using iOSEmus:
Launch the app from your device.
Proceed to the "Apps" section on the lower part of your phone's screen.
Scroll down to search for the app that you are looking for.
Finally, tap the "Check" icon to get the application. Tap "GET". Tap "Open" > "Install" when is finishes installation.
AppEven
The next alternative tool is pretty much like the Apple App Store and its name is AppEven. Just like the App Store, it is very easy to use and navigate. The advantage of this app is that some paid apps on the App Store are available for free on this store. Moreover, it also offers double plus version of apps such as Facebook++, Whatsapp++, and many more. These applications are enhanced with better features compared to their original versions. However, this tool is only compatible with devices that run iOS 9.1/9.2/9.3, iOS 10/10.1/10.2/10.3, iOS 11/11.1/11.2, and iOS 12.
Furthermore, it supports many kinds of devices such as iPad 1, 2, 3, 4, and 5 generation as well as iPhone 6/6S/6 Plus, iPhone 7 Plus, iPhone 8, iPhone 8 Plus, iPhone X, iPhone XS Max, iPhone XS, and iPhone XR. If you own any of the devices listed above, you can use this app to download apps outside app store. Get the app by finishing the steps provided here.
Open Safari on your iOS device and go to visit appeven.net. Tap the "Arrow up" icon on its screen.
Select the "Add to Home Screen" button. Tap "Add" at the upper right corner of the screen.
Go back to you home screen and tap "the icon" of the application.
Browse the article and look for the "Download page". You can finish downloading and installing the app quickly.
Conclusion
These are the simplest and most practical ways for how to get apps without app store. You may use these alternative methods to get the apps you want without using App Store or paying.