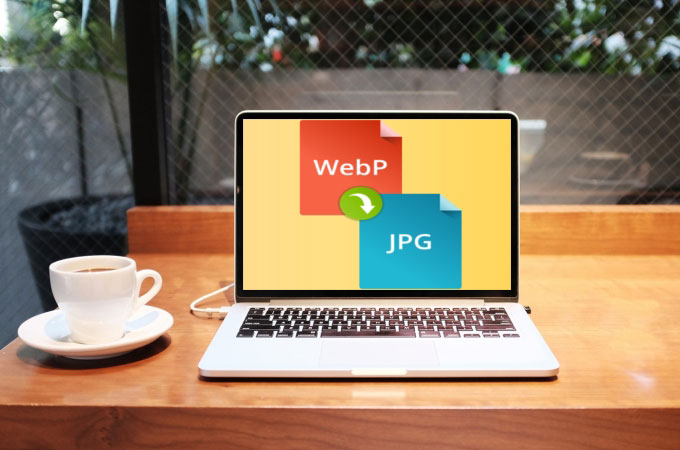 There are many photos on my laptop that I really need but I cannot open them on my phone. My good friend told me that I just needed to convert WebP to JPG so that I can see and view them via my phone. Is there a way or an online tool that can help me on how to convert my WebP images into JPG?
Yes, there are a lot of converting tools available online that can help you change your WebP images into JPG files. Luckily, we gathered some of the best online converters with the detailed steps on how to use them to help you on this matter. Check out these tools below.
Top 3 tools to change WebP into JPG
EZGIF.COM
Our first tool is originally used in making GIF files from your videos. Now, this amazing tool can also help you solve the problem on how to convert WebP to JPG. With its new feature, it will be very easy for you to open and use your WebP images on your mobile phones by converting them into JPGs. Moreover, you can also convert from WebP to PNG, WebP to MP4 and vice-verse. To start converting your WebP images, please finish the steps below.
Go and visit the EGIF.COM web to JPG converter site on your computer.
Click the "Choose File" button to select your WebP image and then click the "Upload!" button to start the upload them.
Once done, you may select to crop, resize, rotate, add effects, insert text, and put overlays before saving your new JPG file. Or simply click "Convert to JPG" button to convert it.
Click the "Save" icon to save your JPG file on your PC.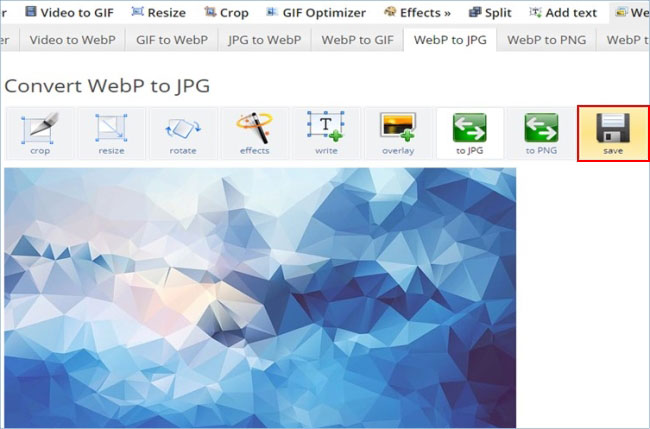 ZAMZAR
Another online WebP to JPG converter is ZAMZAR. This tool offers both a free and a paid converting service to transform your WebP images to different formats such as BMP, GIF, PCX, PNG, TGA, TIFF, and JPG. This is a big help because JPG is one of the most often used formats for websites as well as for emails because of its small file size. Reduce the file size of your images and start converting them to JPG by following steps listed here.
Go to your web browser and then open the official website of the program.
On its main interface, click the "Add Files…" button to upload your WebP image. Select the JPG as your output format then click the "Convert Now" green button to start the process.
Once finished, get the JPG image by clicking the blue "Download" button.
Movavi's WebP to JPG converter
Lastly, we have the Movavi's WebP to JPG converter for you to convert WebP file to JPG. This is an easy to use application with a very low price for paid version and offers a 30-day free trial. However, its performance is not the best but you can convert your WebP into a JPG with a decent quality. Here are the steps that you may follow to change the format of your images seamlessly easily.
Go to the official website of the program to download and install the application on your computer.
Run the program then click the "+ Add Media" to select and upload your WebP image.
Once uploaded, select the "JPG" as your output format then click the "CONVERT" button to change your WebP image into JPG format.
Conclusion
Above are some of the best ways on how to convert your WebP images to JPG. We hope that these tools can help you solve your problem on how to convert your images safely and easily.