Things you must know about Windows Media Player
Windows Media Player is one of the earliest media library that is ever created. It was developed by Microsoft to serve as a default media player for its Windows OS. Its first version was released in the early 90's since then it continues to evolve as a reliable media library application. Up to now it is still being used to play audio, video, and images, by many users of Microsoft's processor. It can also support various file formats such as WMV, AVI, MP4 etc.. However, WMP does not support the other file format such as FLV that is why many users opt to convert FLV for Windows Media Player first for them to play the video that they want.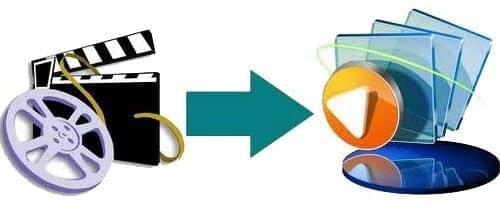 Convert your video to Windows Media Player for free
Some file formats are not compatible with Windows Media Player, but there are some ways that can be used to convert video to Windows Media Player for free. These will help you to play any video format that you want without switching to a different media player. Here are some ways that you can utilize.
Apowersoft Free Online Video Converter
The first solution is to use a free online tool which is better known as Apowersoft Free Online Video Converter. By exercising this application you can now easily convert any video file format to a WMP accepted file. This tool has a user-friendly platform that is ideal for green hand users. All they need to do is to add files, choose a WMP accepted file format, and press convert button. Moreover, you can also convert your video clip into multiple file format aside from WMV such as MOV, WEBM, MKV, and many more. Note that you have to download Launcher to start the application if you are the first time to use it.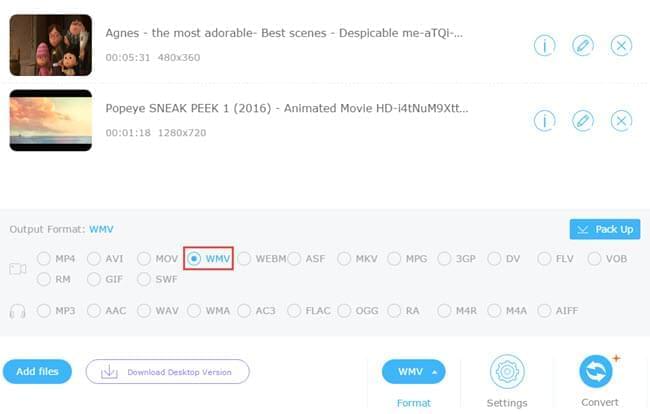 Windows Media Encoder
Another solution that we can use to free convert video to WMP is the Windows Media Encoder. This is one of the reliable video converter that we can get for free. It also has the capability of converting any video clip that you have to a WMP accepted file format. To start the conversion, first open the Windows Media Encoder, and click "New Session" which can be found on the task bar. Then hit the "Convert a File" button and fill in the required information and click "Finish". After filling in the settings you can now click "Start Encoding" in the task bar, wait for a few minutes and your MWP supported file will be ready. On the other hand there are concerns that can arise while using this tool. First of all, its platform is somewhat complicated for first time users. Secondly, it needs to be downloaded and installed first prior to use, which is a waste of time. Lastly, it has a slow conversion rate, plus it can freeze your computer anytime during the conversion process.
A better shareware for converting video to Windows Media Player
On the other hand, if you are not pleased with the solutions that are shown above, then you can use this jam packed shareware that can help you convert FLV to WMP easily. I'm referring to a program that is called Apowersoft Video Converter Studio. This tool can help you convert any video clip into a file that can run on WMP at no time. What makes this tool different from another, is that it has some interesting features that are added to it. Some of these features include its capability to add subtitle, can merge two videos into one, and it has a built-in editor for basic video editing needs.
A video to Windows Media Player converter is very necessary for every user of Windows OS. Since it can help them save more bucks in buying an expensive program just to convert their video to WMP file. However, not all free programs are for real, some of them are just bogus applications that will just mess with your file and waste your time. Be sure to use only the reliable program such as the Apowersoft Video Converter Studio.