Computers and the Internet let you do so much things including watching videos. Sometimes, there are parts on the videos that you wish you could capture in still images. The good news is that there are various ways on how to do this, whether you are running Windows or Mac. You can convert video to image using some functions on your computer or by using other applications.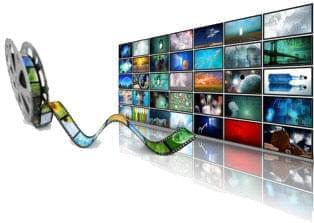 There are also free tools that you can use so you can enjoy saving images from video without having to spend any dollars. You can then save the pictures on your computer for future viewing, upload them on your social media account, share them with friends, print and even save them on your mobile device so you can carry them with you wherever you go.
Free and Useful Tools to Extract Image from Video
Windows Media Player
Windows Media Player was developed by Microsoft and it can be used on computers running Windows. This application will let you watch movies, listen to audio files, as well as view images. This is one of the most popular media players used by Windows users. If you are using this application on your computer, there are ways on how to extract image from video that you watch.
If you used the print screen function of your computer to save image on a video by pressing the appropriate button on your keyboard, chances are you will get a black image instead of the image you wish to capture. You are not doing it wrong. It's just that you need to adjust some settings on Windows Media Player to successfully capture still images. Here's what you need to do:
Launch Microsoft Windows Media Player.
Select Tool, Options then the Performance tab.
Click the Advanced button.
Uncheck "Use Overlays" on the Video Acceleration Settings.

Click the Apply button.
Choose Yes on the prompt and click the OK button.
Press print screen on the part desired and save on image editing tool.
Pressing CTRL + I on your keyboard at the same time will also convert video to picture. However, the output has lower quality so you may want to consider other options.
Windows Live Movie Maker
This is another free application from Microsoft designed for Windows users. It is mainly used for creating and editing videos, which you can then publish to various sites. It can also be used for capturing images on videos. This tool is perfect for beginners because it has a user friendly interface. Preview your video and click on the screenshot button when you reach the part that you would like to save into an image. However, it only supports PNG format. If you wish to convert the image to another format, you need to use another tool for that.

Quick Time Player
This application supports playing of various media files like audios and videos on Mac. It also supports movie and audio recording. Quick Time Player also lets you extract frame from video giving you quality output that you can save on varying formats. Capturing images on videos is fast and easy. Click the Edit menu and click Copy once you get to the part you wish to capture. Paste it on an image editing tool like Photoshop and save to your desired format.
Apowersoft Video Converter Studio
This is compatible with Mac and Windows. Video Converter Studio a powerful application that offers amazing features like converting videos to any video or audio format, editing videos, merging videos, adding audio and subtitles to videos and more. It is user friendly and straightforward. Click Add and select the video you wish to use. Play the preview on the right side of the screen and once you reach to the part that you want to save as image, click the camera icon to extract frame from video. Do not pause the video as this will not capture the image. Click the folder icon next to the camera to view the saved images. They are automatically saved on PNG, which you can convert to other formats using other tools. However, you should not have issues with this as PNG is supported by most image editing tools and can be uploaded without problems on the web. Download the free trial of this application to experience its features before purchasing the full version.
With all these free video to image converters, you can conveniently save still images from any of your videos. To make sure that you will capture the specific part that you like, play the video a few seconds before that part so you can prepare on the right timing for saving the image.