It is said that six out of ten people are using a smartphone with Android system. Android phone, with its advanced application and user-friendliness has won a large quantity of users all over the world. The problem is that despite of versatile functions of an Android phone, it still has limitations especially when it comes to the video formats it supports to play. The video player coming up with the phone mainly supports MP4 and 3GP. The other famous formats like AVI, MKV, and MOV on the contrary, fail to be opened up.
Personally dealing with the case, I'd like to convert video formats to Android compatible one, instead of downloading another video player like MX Video Player, a famous one which takes up phone memories but not guarantee smooth playback of videos all the time.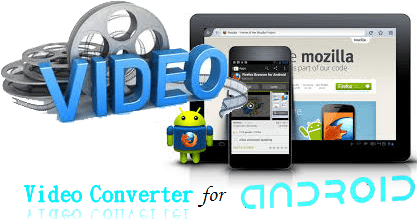 To convert video to Android, I have tried many free or not so free video converters, among which Apowersoft Video Converter Studio deserves to be the top one. It is exactly what I want. Here I' like to share it with every Android user who searches for a suitable video to Android converter.
Convert Video to Android with Video Converter Studio
To get a satisfactory result of conversion requires a powerful program to utilize. Accordingly, Video Converter Studio has main features as follows:
Its output formats are exactly compatible with various Android phones and Android tablets. It allows you to convert video for Android with different resolutions such as 1280*800, 1024*600, 800*480, 720*480 and so on.
It has video editing function that can crop, trim and adjust effect of the video that you convert to.
It can add subtitle files. The font and subtitle encoding can be set as your will. The subtitle file can be .srt, . sub, .ssa, .ass, .smi, .psb, .tex, .idx. and so on.
It can add audios. It can either remove the audio from or add external audio file to the converted video.
It supports batch conversion with high speed and is able to merge several video clips into one.
It is able to take snapshot so that you can make a picture out of video.
To convert video to Android phone in a quick way, all you have to do is to add video files, go to the Android tab to select a specific resolution and then click "Convert" button. If you ask more about the results of the conversion, you could do more operations with the functions mentioned above before converting. Finishing conversion, transferring the converted video to your Android device that has connected to your computer, then you can play video on Android smoothly.
Free and Web-based Tool to Convert Video to Android Phone or Tablet
To some users who try to avoid downloading programs to their phone or computer as possible, a web-based video converter would be superiority. Apowersoft Free Online Video Converter, with its various output formats including MP4 and 3GP is another choice when referring to convert video for Android phone. It is a totally free app with no downloading, no installation. It has a clear and user-friendly interface without ads or plug-in. Though not providing different resolutions of Android phone like Video Converter Studio, it allows you to set resolution, bitrate and frame rate at your will. Simple based on website, it still works well like those paid converters do.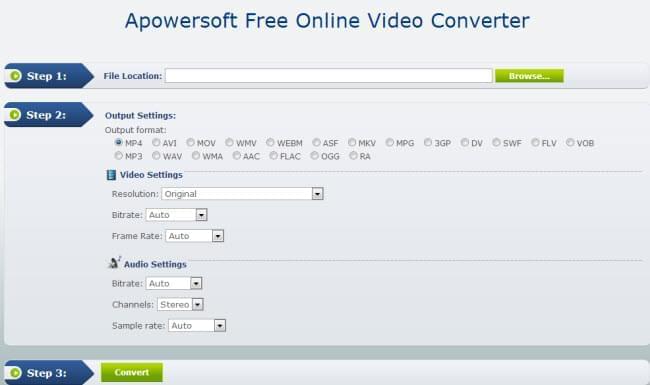 Conclusion
Every powerful thing has its weakness. The rule happens on Android phones, with which is more and more comfortable to watch video on high definition but has limited functions with respect to video formats they supports. Fortunately, to convert video for Android becomes easy and convenient with Video Converter Studio. And free and web-based, Apowersoft Free Online Video Converter provides you with various output formats to meet Android phone.