Let's talk some Xbox
The Xbox 360 is a popular video game console that is created by Microsoft Corporation. It is released in 2005 as being the successor of its first version which is an Xbox. This game console is built with interesting features that can compete with its rival Play Station and Wii. As of last year Xbox 360 already sold 70 million Xbox 360 consoles worldwide.
However, Xbox 360 video playing only supports limited video file formats that include AVI, DIVX, MPEG 4, etc., while it does support files with MKV format. This limitation is the reason why many individuals want to convert MKV for Xbox 360 and other file formats that are not accepted.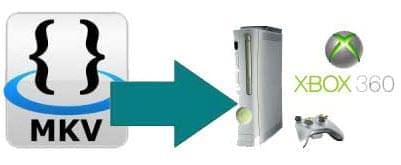 Convert MKV to Xbox 360 in two simple ways
Basically there are two easy ways on how to convert MKV to Xbox 360 format. Let's take a deeper look at them as I continue.
Way 1: Apowersoft Free online video converter
In this first method, we will be using a one of a kind online tool which is the Apowersoft Free online video converter. This is not just an ordinary video converter for it can convert any type of file format that you want, and in an event it can also be a reliable Xbox 360 video converter. Moreover, it is an internet based program so there is no need for any software installation or whatsoever. To begin your video file conversion just log on the Apowersoft Free online video converter's site and follow the 3 simple steps that is illustrated. Step 1: File location – Step 2: Output settings – Step 3: Convert, I bet these steps are so simple to follow that even a novice can do it at ease. Other than this there are also other benefits that you can get when using this program which include: faster conversion rate, produces high quality output videos, unlimited usage, support any type of computer and digital devices. What more can you ask with this calibre program?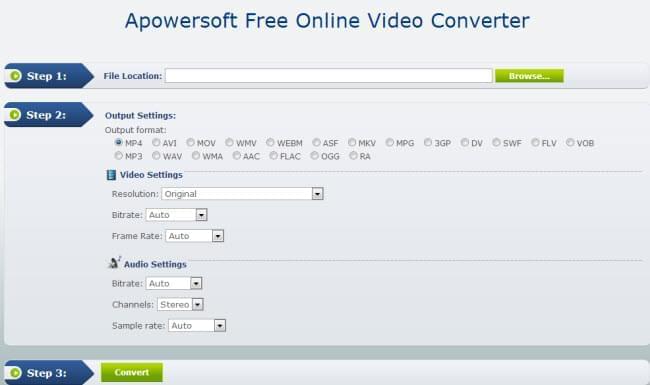 Way 2: Convert MKV to Xbox 360 format with Freemake Xbox 360 video converter
This next way will utilize another MKV to Xbox 360 converter which is Freemake video converter. Converting video files can also be done easily with this tool, that is why more people kept on using this tool for quite some time. However, in spite of its popularity, this converter is criticized due to some flaws that are related to it. First and foremost is has an unfriendly user interface which creates confusion for green hand users. The next concern is that it requires further software download and install which takes a lot of time and may bring adwares and malwares. On the other hand it is still a pleasant tool to use if you can manage its flaws.
The perfect shareware to convert MKV to Xbox 360 MP4
Another way to play MKV on Xbox 360 is by making use of a perfect shareware for video converting which is the Apowersoft MKV converter studio. This program specializes in converting MKV files to other various video file formats which include those Xbox 360 compatible formats. Of course, this program supports converting MKV to Android phone. Unlike other sharewares, this tool does not contain any adware, malware and viruses that penetrate your system upon program installation. Moreover, it also has an array of interesting features such as adding and editing subtitles, a built in video editor, batch conversion and merging MKV files.
More about Xbox 360 and Xbox One
The Xbox 360 has been out in the market many years ago, that is why Microsoft decided to give 360 an external aesthetic redesign plus an updated console itself. This was announced by Microsoft heads last June 10, 2013. On the other hand, the most anticipated successor of the Xbox 360 which is the Xbox One continues to make its own name in video gaming consoles. There are some privacy concerns that are seen in this type of console but Microsoft leaders said that Xbox One is safe to use and there is no privacy concerns involve.