I have hilarious videos downloaded from various video sharing sites online and they are in FLV format. However, I cannot play them on QuickTime. How do I convert these videos to MOV so I can watch them on my media player?
Perhaps you want to play or even edit videos with FLV format but they cannot be recognized by QuickTime or other programs like iMovie? The good news is that there are applications that you can use to convert FLV to MOV so you can watch the videos on QuickTime or other media players that support MOV.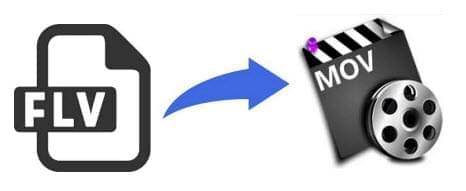 Online Tool to Convert FLV Files to MOV
You can use an online tool for converting FLV videos to MOV without a cost. This is called Apowersoft Free Online Video Converter. Converting videos with this application is pretty simple. As long as you are connected to the Internet, you should not have problems following the steps.
Click the green Browse button and select the video you wish to convert.
Under Output Settings click MOV.
Under Video Settings, choose your preferred resolution, bitrate and frame rate.
Under Audio Settings, choose the bitrate, channels and sample rate.
Click the Convert button, enter the file name of the video and click Save.
Then, waiting for the conversion process to complete. This online FLV to MOV converter has its advantages and disadvantages. One of the most obvious advantages of this program is that you can use it for free. If you don't want to spend a single cent on your conversion, this is a great option. It also does not require installation so you can use it instantly by accessing the site on your browser. This is a cross-platform application so you can use it to convert FLV to MOV on Mac and Windows.
Like any other programs, it also comes with some disadvantages. One of its drawbacks is that you need to be connected to the Internet in order to convert videos. Furthermore, you can only do the conversion one video at a time. But considering it's free, the advantages still outweighs its disadvantages so this is still a great converter to use.
Convert FLV Video to MOV Effortlessly
Video Converter Studio is another application that you can use to convert videos. It comes with a cost but you can download the free trial first to test how it works. You can then decide if you want to get the full version once the trial is over. It needs to be installed but it does not require Internet connection during conversion.
One of the best features of this program is batch conversion. This is convenient as you can convert videos simultaneously, which is a huge time saver if you have several videos to convert. It is straightforward and easy to use. Click Add to select the videos you wish to convert, choose the file format (select Apple if you wish to convert it to MOV) and click Convert. That's how easy it is to convert FLV to MOV.
Aside from FLV and MOV, it supports conversion of different video files to other video and audio formats. This means that you can easily save videos in a format that is compatible with your media player or device. It also offers other features such as video editing, video merging and adding of subtitles and audio files.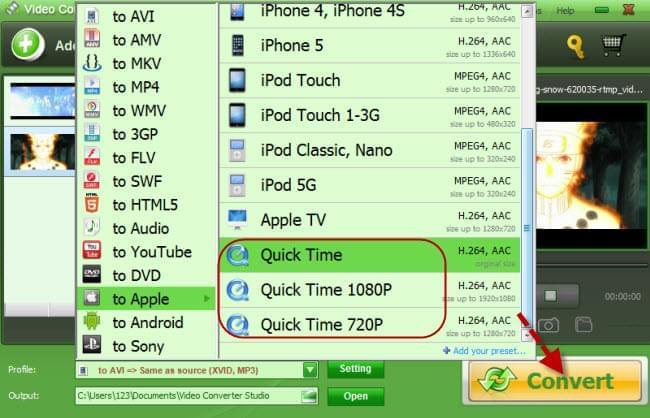 Apowersoft Free Online Video Converter and Video Converter Studio are two of the best applications that you can find around. Apowersoft Free Online Video Converter is a good choice if you want to convert FLV to MOV free and you are not converting several videos. Else, Video Converter Studio is more convenient to use because it allows batch conversion and it does not require Internet connection.