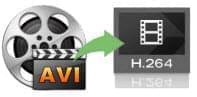 There are several video sharing sites online that let users share videos, as well as watch those that have been uploaded by other users. These videos are available in different formats and some of them may not be supported by the device or media player that you are using. While there are programs that you can use for downloading these videos, if they are not supported by your player, you will still not be able to view them. The good news is that there are applications that can be used to convert videos to other formats. H.264/MPEG-4 AVC or H.264/AVC is one of the video formats that you can choose from. It is considered as the standard format for compressing videos. Furthermore, this is widely used for recording, compressing, as well as distributing HD or high definition videos. It is supported by majority of media players and devices. Plus, it can keep the quality of the video while making the size smaller. You can convert or encode videos to H.264 using various applications.
Some of these programs are free, while others are paid. Also, there are converter tools that are available online and do not require installation, while others need to be downloaded and installed. Other applications also offer other features aside from video conversion to H.264. Weigh your options and see which suits your preference.
Methods to Free Convert Videos to H.264
One of the most common formats of videos downloaded online is AVI. This tool will let you conveniently convert AVI to H.264 video. Aside from this format, it also supports other video formats including MOV, FLV, VOB, SWF, DV, 3GP, MPG and WMV, etc.. If you wish to get only the audio part of the video, this is also possible as it supports video conversion to MP3, RA, OGG, FLAC, AAC, WMA and WAV. This tool is available online. There's no need to sign up for an account or download software to start using it.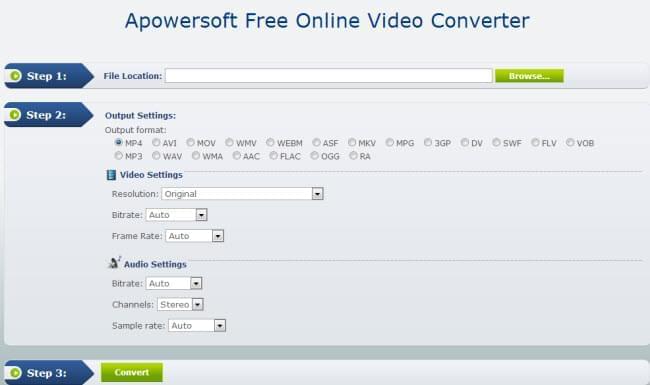 The user interface is simple and easy to understand. You need to browse on the video saved on your computer that you need to convert, select the format and other settings then convert. Conversion is quick with high quality output. There is no limit to the number of videos that you can convert. The best part is that this tool is totally free.
Solution 2: Free H.264 Encoder to Encode Videos to H.264
This is a small program that can also be used to convert AVI to H.264. Like Apowersoft Free Online Video Converter, it also doesn't cost anything to use it. However, it needs to be downloaded and installed on your computer. The user interface is intuitive. Select the video you wish to convert, choose the output format, select preferred encoding settings and start the conversion process. Aside from H.264, it only supports conversion to some video formats such as .AVI, .MP4 and .MKV. This AVI to H.264 converter doesn't allow conversion of videos to audio formats, so you need to use another program for this.
A Better Tool to Convert AVI Video to H.264
Aside from the two free methods provided, there is another software that you can use for converting videos to H.264. This is Apowersoft Video Converter Studio. It needs to be installed on your computer so you can start enjoying its great features. This is a better option for video conversion. The full version comes with a price but you will get your money's worth because it is useful and convenient, especially if there are several videos that you wish to convert.
This is not just an H.264 video converter; it also supports conversion to almost all types of video and audio formats. This is a powerful tool yet simple to use. It also doesn't take much space on your computer. You can convert several videos at the same time, which is a huge time saver. Aside from conversion, it also allows editing of videos, as well as capturing images from the video.
You may use the free versions if you just need to convert a few videos to H.264 as they do not allow multiple conversions. If you want a better tool, go for Apowersoft Video Converter Studio. It has more to offer aside from simultaneous conversion of videos.