Best Ways to Control Xiaomi from Computer
Control Xiaomi via ApowerMirror
Mirroring and controlling mobile phone to a PC is more convenient using ApowerMirror. This is commonly used for streaming gameplay, media content, and even presentations. And the fact that it enables users to control their Android phone using their computer's mouse and keyboard, responding to messages and managing phone notifications is a lot more accessible. That means you don't need to worry about missing an important call or message from your smartphone. Aside from that, it has a few other useful capabilities. Say you need to deliver a presentation to a large group of spectators, changing slides is just a tap away. Therefore, you don't have to bother going back to your PC in order to switch from one slide to another. Refer to the steps listed below to control Xiaomi from computer using this mirror app.
Turn on USB debugging on your phone. Just open your "Settings", look for "Developer options" which is usually located at the bottom, scroll up until you see this option. Tap it and look for "USB Debugging" by scrolling up on your screen. Then, toggle it to ON.

Next, download and install ApowerMirror on your PC and open the app through its shortcut icon installed on your desktop.
Link your Xiaomi phone to your PC using a USB cable.
Once a notification appears on your phone, tap "Start Now" and the mirroring session should initiate.
Now, you can now control your Xiaomi phone and enjoy your games and applications on a much larger screen.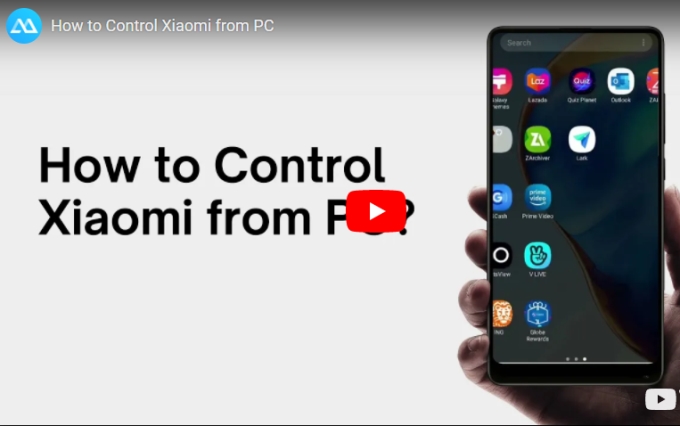 Control Xiaomi via Vysor
With the help of the Vysor app, you will also be able to remote control Xiaomi from PC. This can help you with basic tasks, from typing text messages, streaming movies, to interacting with your phone using its point-and-click function. This tool is available on the Chrome browser as an extension program. Also, it works with Windows and Mac operating systems. This way, you can just install its extension and mirror with your phone to your browser, instead of you downloading and installing its desktop version. Take note that, it might ask you to give a lot of permissions for it to function well, and, ads are all over the place. Nevertheless, it's an app worth trying. Here's how it works for controlling your phone from your computer: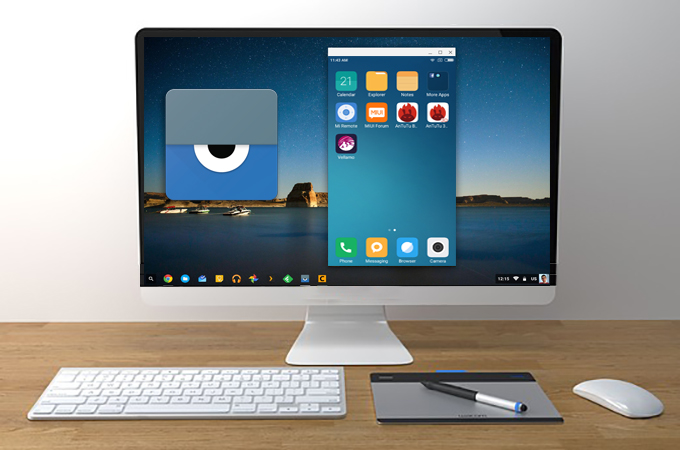 Have the program installed on your computer and launch it.
Search Vysor on your phone's Google Play Store and install.
Use a USB cable to connect your Xiaomi phone to your PC and enable the permission to connect successfully.
Once your phone is detected, click the "View" button from the interface of the desktop program. Then, press "OK" from your phone's notification.
Control Xiaomi via AirMirror
AirMirror is a feature offered by the AirDroid program made for the purpose of controlling your Android device from a PC, wirelessly. Using this feature, you will also be able to use your mouse and keyboard to navigate through your phone and interact with all of your applications installed on your Android device. Also, its desktop program allows you to mirror notifications of SMS, emails, and apps to your computer. However, this tool comes with a few limitations. You might need to have a rooted device to control your device from a PC. If your phone is unrooted, you need to perform a bit more complicated setup. Here is how to control Xiaomi from PC with this program: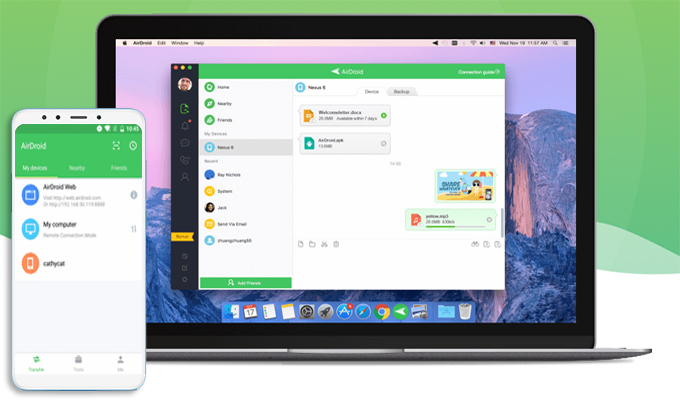 Turn on USB debugging from the developer option on your phone.
Download and install AirDroid on your Windows or Mac.
Launch the tool and click on AirMirror represented by a binocular-like icon on the left-part of the app. Then, connect your phone by clicking "Non-Root".
You can now initiate AirMirror and start controlling your device.
Conclusion
The aforementione methods will definitely help you control your Xiaomi phone from a computer. Each tool has its own unique features that makes it stand out among the rest. Now the choice is for you to take which tool will suit your needs the most. To help you decide, if you need a high output resolution, ApowerMirror is by far the best among them. However, if you are concerned about the smoothness of the tool's interface, try AirMirror, it is developed solely to control the desktop screen.