If you are working with PDFs, you will surely encounter a time when your colleagues or client will send you PDFs in a landscape/portrait but contains upside down data or in the wrong direction. In this case, you will need a great tool that can easily change the orientation of PDF. Having said that, you can continue reading below to discover solutions you can use.
How to Change Orientation of PDF with ApowerPDF
Use "Pages" Function
The first option you can try to change orientation using ApowerPDF is under its pages tab. Here, you can change the orientation of PDF and select the pages you want to rotate and choose whether landscape or portrait, but that does not end there. This tool will also allow you to choose what direction you want like clockwise 90 degrees, counterclockwise 90 degrees, and 180 degrees. To obtain more information, you can follow these detailed steps to change the PDF orientation.
After uploading your target file, click the "Pages" tab and choose the "Rotate" button.

Set the configuration then save your file by hitting the "Save" button under the file tab.
In this way, you can change one or all the page direction and keep the changes, so when you close and open the document again, it will be in the right orientation.
Use Right Click Mouse
The second way with ApowerPDF is to simply right-click with your mouse. It will allow you to change PDF from portrait to landscape easily, even though it contains a huge number on pages. Having said that, for you to get through that process, just press Ctrl+shift++ if you are done uploading your files in the software, or if you want, you can follow these few simple steps.
Download and install the app.
Download
Launch the app and import your target file by hitting the "Open files" button.

Right-click and hit the "Rotate right" button until you reach your preferred angle.
Now, you can view the document in the right orientation. However, this way can only work while you are reading the document, you cannot save the document in the right direction using this solution, which means next time when you open the file, it will still appear in the original orientation.
Alternative Solutions to Change Orientation of PDF
PDF Pro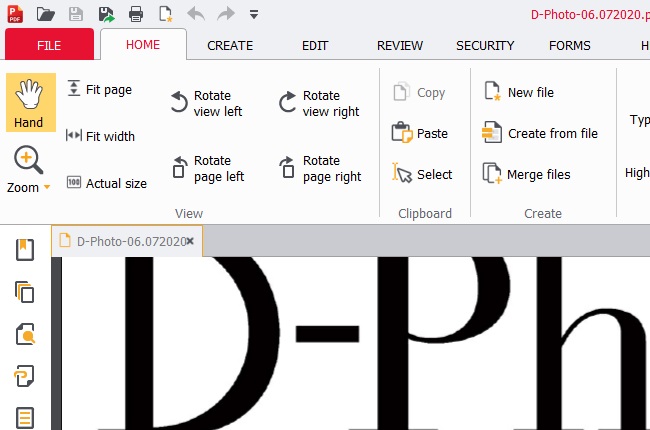 PDF Pro is a PDF manager that provides viewing, creating, securing, editing, and many more features. This tool also allows you to rotate your PDF documents with ease. You use its rotate page feature to simply rotate your PDF main page if you are already in its interface. On the other hand, it also has a feature that allows you to rotate all PDF pages all in one click. However, this tool doesn't have a feature that allowing you to choose specific pages. All in all, this still very helpful regarding on how to change the orientation of PDF.
RotatePDF.net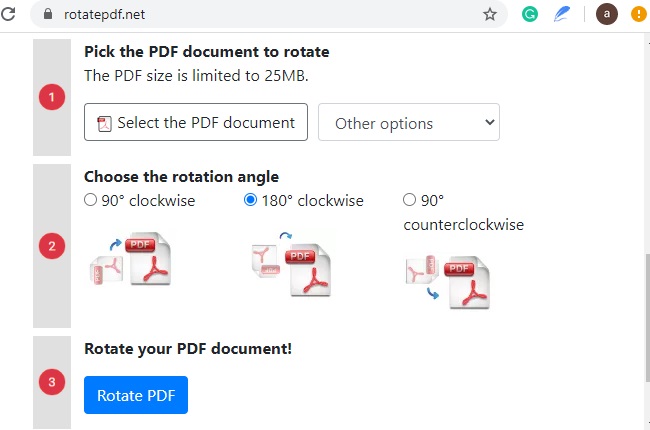 If you prefer working online and you want to rotate some of your PDF files, then RotatePDF.net might be the perfect tool for you. It is a web-based solution that is made solely for rotating PDFs. After you upload your files, the software will ask you the rotation angle you want in your PDFs, from there, you will just click the rotate button and the output will automatically be saved in your PC. In addition to that, since it is an online software you can also upload files from cloud storage like Google Drive. Having said that, you can visit its official website to learn more about how to change the orientation of PDF.
Conclusion
All of the aforementioned tools are all helpful regarding how to change the orientation of PDF. They have their own features in rotating PDF files, some are web-based and some are offline tools. In this article, one tool dominates among all because of its great functions in rotating one page, all pages, and selected pages. It is highly recommended to use ApowerPDF because this tool offers not only rotating PDFs but also provides all your essential needs is managing your PDF documents.