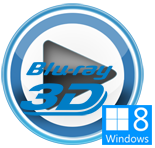 Windows 8 is the newest operating system being offered by Microsoft. It was released on public last October, 2012. Amongst all operating systems, Windows 8 has a different user interface which is primarily made to suit the increasing demands of touch-screen computers. The small icons on the desktop and start menu were replaced with metro tiles that are fully customizable by the user. However not all things about Windows 8 is perfectly awesome.
The major drawback users are ranting about this newest operating system from Microsoft is the inability to play Blu-ray discs. According to different sources, Microsoft is paying $2 for every copy of Windows being sold just for it to play Blu-ray discs. And with the decreasing number of Blu-ray users, they simply opt to remove this feature. So how can you play Blu-ray on Windows 8? Easy, install a third party Blu-ray player that supports Windows 8.
Two ways to play Blu-ray movies on Surface or Windows 8 PC
Solution 1: Blu-ray Player
More than just a media player software which features essential playback functions, the Blu-ray Player is an all-in-one media player, which is not only compatible with all versions of Windows including Windows 8, but also supports Mac OS. What makes the Blu-ray Player different amongst all is that it supports almost all kinds of Blu-ray files from homemade discs to commercially available ones. Blu-ray files including folders and ISO image can also be played as well. Additionally, playing Blu-ray movie on Windows 8 that is region-based is no problem with this convenient media player.
This software includes but not limited to the features as below:
The Blu-ray Player supports playing different video formats such as MP4, WMV, MPG, 3GP, VOB, MOV, DVD, and Blu-ray. Also, audio formats like MP3, OGG, AAC, and more can be read.
This player guarantees no loss of quality with support of up to 1080p resolution. Similarly, there is a deinterlaced function available for 1080i HD videos.
The adopted advanced Dolby digital audio technology perfectly matches high quality videos with Hi-Def surround sound effects.
Easily plays encrypted DVDs and Blu-ray regardless of protection by simply connecting to the Internet.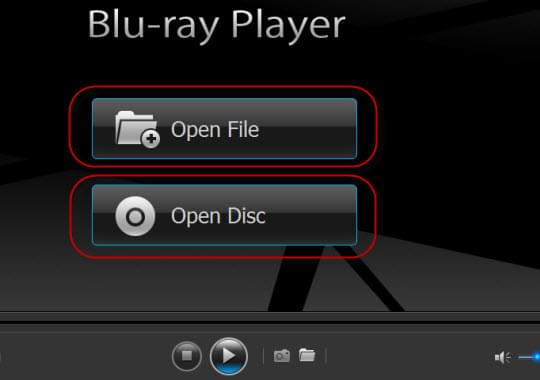 How to play Blu-ray discs in Windows 8 is indeed very easy with the Blu-ray Player. Moreover, you'll get to enjoy exclusive features such as very intuitive user interface, five playback modes, option for taking screenshot and a fast working speed without playback interruptions.
Solution 2: VLC
Another software that can play Blu-ray movies on Windows 8 is VLC player. VLC is an open-source media player made by VideoLAN project. It is very free to download on the Internet and it supports a wide variety of media files like webcams, audio CDs, VCDs and streams together with different Audio/Video extensions. VLC is compatible with Mac OS, Linux, Solaris and all versions of Windows OS including Windows 8.
However, playing Blu-ray files on Windows 8 with VLC is not as easy as counting 1-2-3. You need to do a little bit workaround to make it possible. See the steps below:
Download and install the latest version of VLC media player on your Windows 8 PC or Surface.
You need to search and download compatible Blu-ray playback add-on and install necessary keys. Searching web will help you.
To be able to install the correct keys, make sure to enable "view hidden files and folders".
Place the AACS dynamic library inside your VLC directory. Depending on your Windows 8 version, there are 32bit packs as well as 64bit zip files available.
Try to insert a disc and check if this Blu-ray player for Windows 8 works well.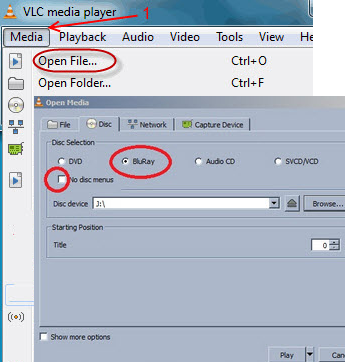 Even if Windows 8 doesn't support Blu-ray discs as of the moment, this shouldn't hinder you from enjoying very high quality movies. There are paid and open-source PC tools available online that you can freely choose from to bypass this Microsoft limitation. Though, how to play Blu-ray discs in Windows 8 may need a bit of technicality especially for free players but premium ones will pop right out of the box.