How to Create WhatsApp Stickers on Your Phone
To better understand and learn how to make personalized stickers, as well as to add it directly to the app watch the video attached here.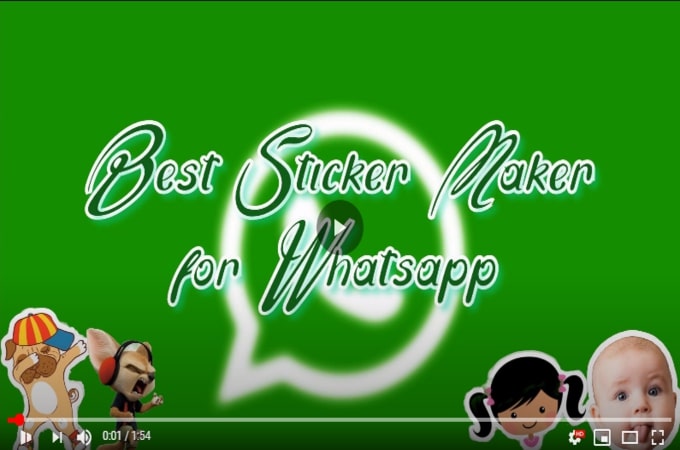 How to Make Stickers for Whatsapp
It is now easy to make stickers for Whatsapp. By means of third-party tools, you can create your customize stickers and upload them onto your Whatsapp. There have been a bunch of sticker maker tools for Whatsapp that work well on different platforms. And we got these tools that are simple to use for any age and don't need any photo editing skills.
Apowersoft Background Eraser (Mobile)
If you want to be more creative, Apowersoft Background Eraser is one of the best mobile apps that can create a Whatsapp sticker. Though it is a background remover tool, you can use it to create funny stickers with your and your friend's pictures, and then combine them with other interesting elements.
Choose "Recognize person" to get the photo.

Wait for seconds, and you will get an accurate result.

Edit the cutout and use the built-in background template.
Finally, hit "Save HD" to save your file.
Tips:
Apowersoft Background Eraser wants you to experience its giveaway activity. Give it a try so you won't miss it.
Download
Sticker Maker(Android)
If you are looking for an Android app to create Whatsapp stickers easily, Sticker Maker is the right choice for you. This app will let you produce unlimited sticker packs by allowing you to draw an outline on the subject to cut it out from the image. Meanwhile, you can integrate the cut-out image with other images or icons to make your own playful sticker for your Whatsapp.
Go to Google Play Store to download and install it on phone.
Tap "Get started" to import a photo.
Choose a shape that will be suited on your sticker and edit it.
Finally, tap the checkmark icon then make a sticker pack and hit the "Create" button.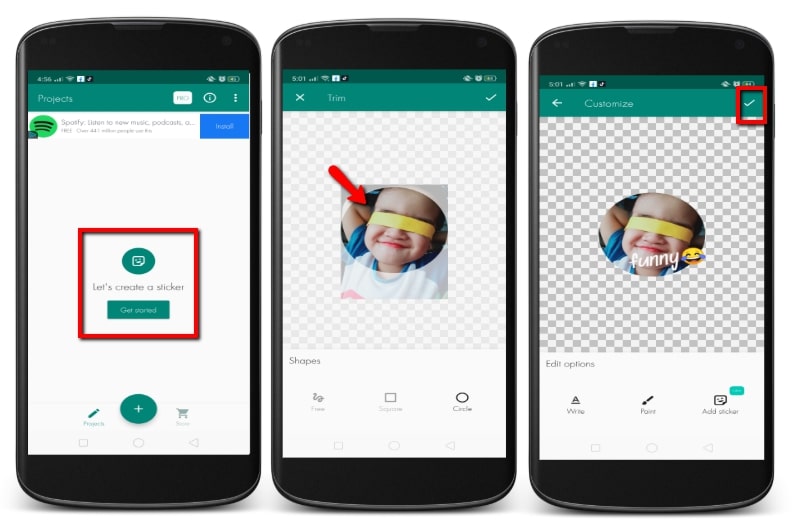 Sticker.ly (iOS)
Sticker.ly is a sticker maker app for Whatsapp for iOS devices. You are allowed to create your own stickers using your photos with the help of Auto Cut Technology. It will make your photo transparent by deleting the background and keeping the foreground that you will use in creating the sticker.
Visit the App Store to download and install the app on your iOS device.
Tap the plus sign icon, and create your own pack name.
Then, tap "Add sticker" to get the photo that you will use on the app.
Next, you can edit it by using the Adjust icon to delete the background of your photo.
Once done, hit "Save" to add your personalized sticker to your folder.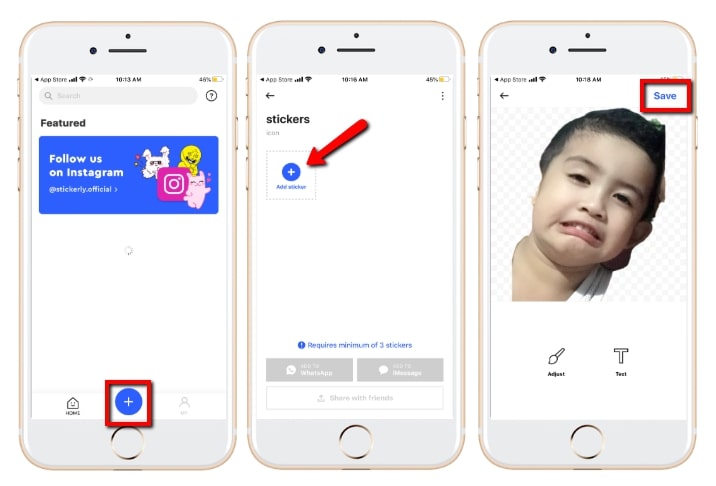 How to Add Custom Stickers to Whatsapp
Now that you made your own stickers with the use of the sticker maker for Whatsapp tools, you can now add them to your Whatsapp. There are two ways to do that: the first one is by uploading the stickers directly to Whatsapp, and the second one is by using a third-party tool.
Within Whatsapp
You can directly send the personalized stickers that you made to your chat box. You just need to get them from your gallery and send them right away.
Using your Whatsapp, go to the chat box and look for the paper clip icon.
Next, select "Gallery" to import the sticker.
Tap the arrow icon to directly send the sticker to your friend.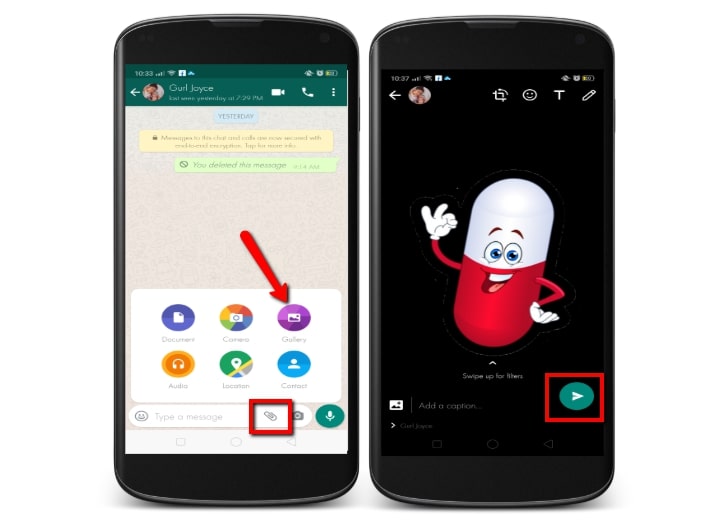 With third-party app
Personal Stickers for Whatsapp is a WhatsApp sticker maker app to add and save your customized stickers on your Whatsapp. This app will automatically identify all the stickers you have on your gallery and list them out. You just need to hit the "Add" button for the stickers to be added on your Whatsapp.
Download and install the Personal Stickers for Whatsapp from the Google Play Store.
Open the app, the tool will detect all the stickers that are in your phone gallery.
Tap the "Add" button and it will automatically be added on your Whatsapp stickers.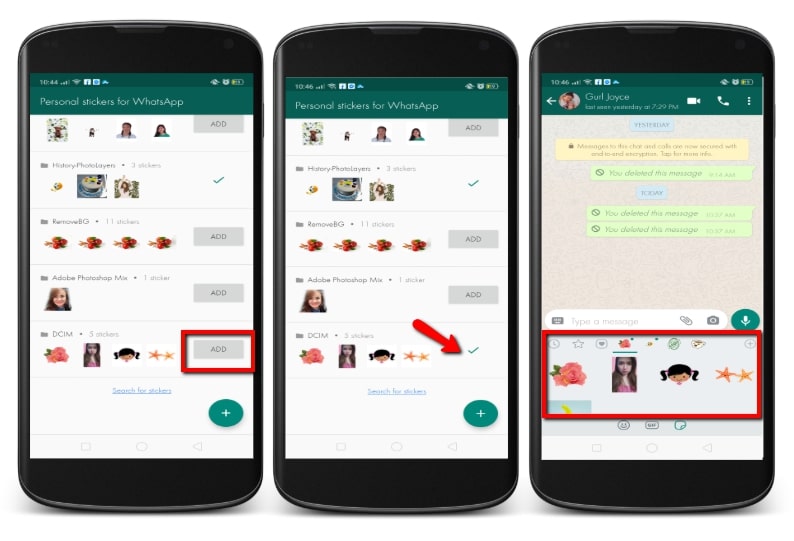 Conclusion
Undoubtedly, stickers play a very important role in communications on Whatsapp and many other social network apps. With the above Whatsapp sticker maker tools, you can create your own stickers easily and quickly. Online Background Eraser is highly recommended for its free functions without limitations and fee.