Windows 10 Screen Recorders
5 professional screen recorders for Windows 10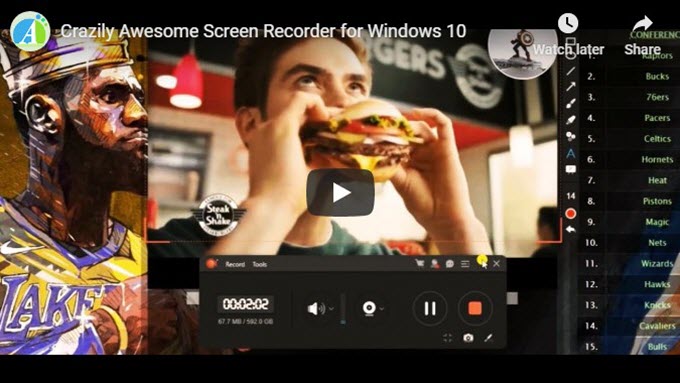 The first tool you can use to record your Windows 10 screen is ApowerREC. ApowerREC is a screen recorder application that can capture live streaming videos, video calls and other activities on your desktop even if they are being processed real-time. With its support, you can create tutorials and record videos you like on Windows.
This tool is capable of recording webcam alone in case your need arises, and it can also create a picture in picture effect by recording your screen and webcam at the same time. Meanwhile you are doing the recording, you can add annotations to your video for explanation, such as arrows, highlights, texts, as well as other interesting features. Besides, you can simply edit the recording by cropping it or adding a watermark to it. Once you finish the recording, you can upload it to YouTube to share with your subscribers or upload it to ShowMore cloud storage for saving computer space.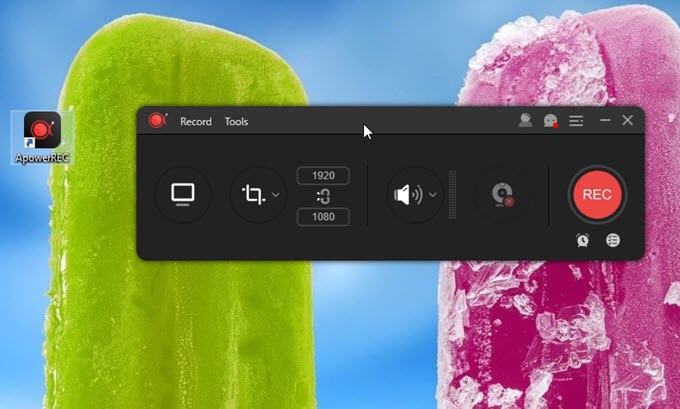 PROS
It has a user friendly interface.
It has an advanced screen recording feature readily available for selected situations.
It can record screen automatically when you are away from your computer.
It supports the uploading of recorded videos on YouTube, ShowMore, Google Drive, DropBox, FTP etc.
CONS
It occupies higher CPU compared to other recorders.
Another candidate for becoming the best Windows 10 screen recorder is Camtasia Studio. This program has been created and published by TechSmith. This fact allows it to have you edit video after recording the screen of your computer in a natural way, including combining, trimming, splitting and adjusting the speed of video clips. Also, you are allowed to add animations, titles, transitions, highlights, images, audio files and effects, voice narration, and many more. Besides, recorded videos can be used for marketing, advertising, business presentation, and educational purposes according to the need and interest of the buyer.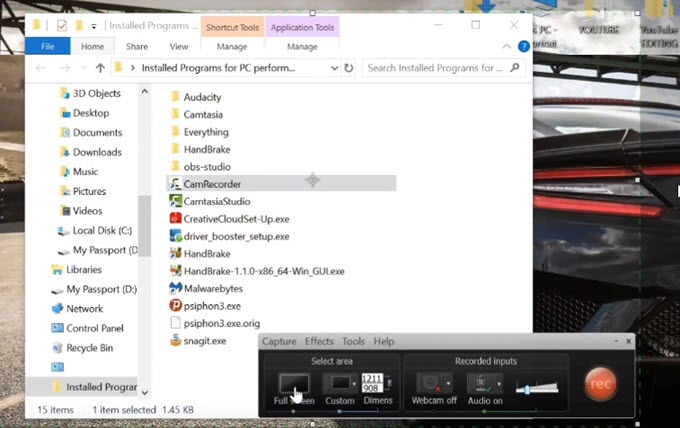 PROS
It has a 30-day free trial.
CONS
It doesn't support scheduled automatic screen recording.
It is more expensive compared to other tools.
An alternative desktop screen recorder is Flashback developed by Blueberry Software. It can capture all the area on your computer screen without any hesitation. While recording, you can also draw lines, shapes, figures, and add images and notes to it. What's more, videos can be converted into many other formats and can be shared on YouTube or Flashback Connect. This software allows users to try in 30 days for free.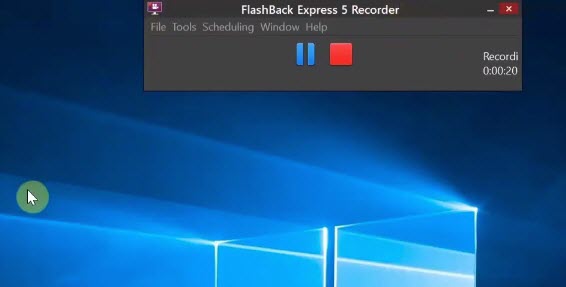 PROS
This tool supports to record multiple monitors.
CONS
It only permits you to import FBR format.
Fraps is a video and screen capture tool for Windows 10 that has become the part of many Huawei owner's part. This software is known for gamers who record their gameplay since it can capture outstanding video game quality. Users can download the free version for use. However, it can only record a 30 seconds video and it leaves a watermark on the top of the video.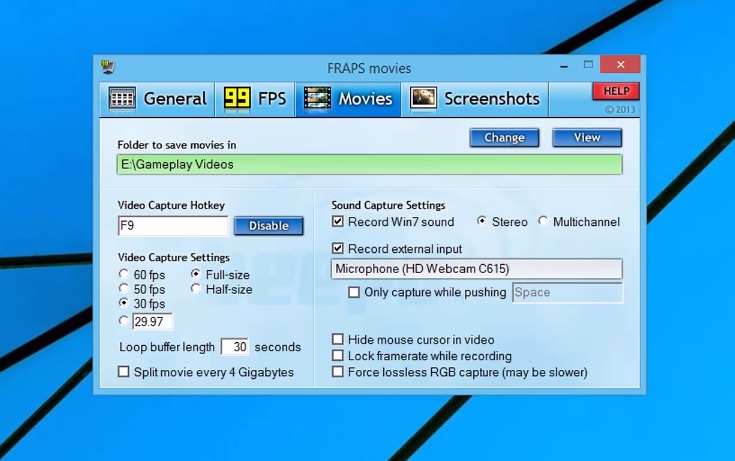 PROS
It has a maximum resolution of 7680×4800.
CONS
Take a large portion on your disk in a 2 minute recording video.
The next best screen recording software for Windows 10 is MadCap Mimic. This is a multimedia software that can record the screen activities on your computer. In addition to that, you can record your PC in three methods, including manual, automatic and full-motion recording. If you want to try it before purchasing, you can install it for a 30-day free trial.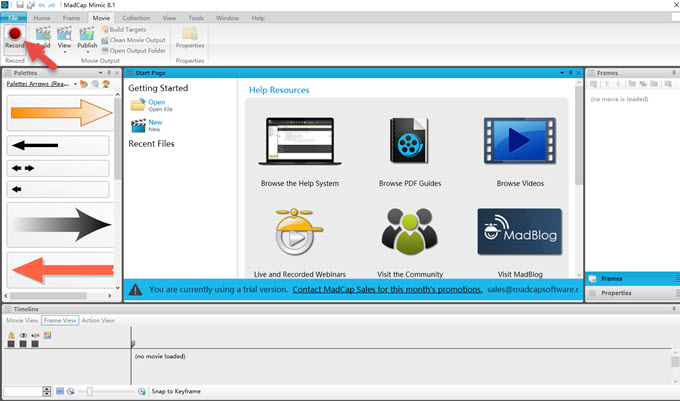 PROS
It provides some video and visual effects.
CONS
It's too complicated to make configurations.
5 best free Windows 10 screen recorders
Apowersoft Free Online Screen Recorder
In case you want to save money, then try Apowersoft Free Online Screen Recorder. This is a free web-based tool that can record your Windows 10 computer screen without any trouble. With the support of it, you can record your computer screen in few clicks. In addition to that, it supports several output formats like MP4, AVI, WMV, FLV, MPEG, GIF, VOB, and ASF, etc. Also, it lets you capture audio while you are recording your desktop screen. Users can use their webcam when they are video chatting with their family, friends and other colleagues.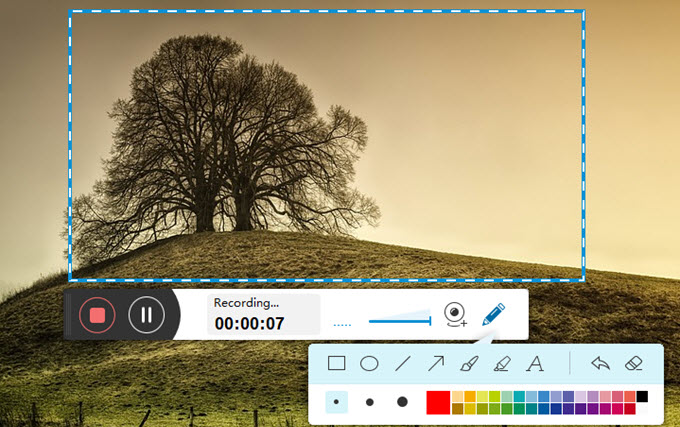 PROS
This tool is available online free of charge.
It has a user friendly interface.
There is no length or size limits of the recording on the free version.
CONS
Launching this tool needs stable internet connection.
2. OBS Studio
An alternative free screen recording software for windows 10 is OBS Studio. This tool can be characterized as a live screen recorder and live streaming program. Just like the tools mentioned above, this program can be used to record microphone and webcam directly while capturing desktop screen. Aside from that feature, you can also try some other relevant features such as audio mixer, themes, filters and many more.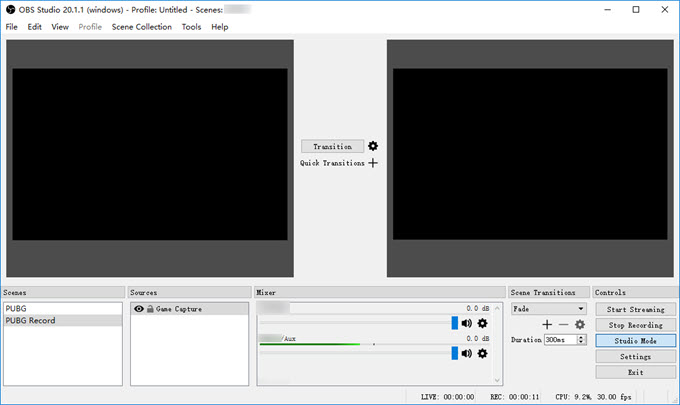 PROS
Live streaming is supported.
Games can be recorded freely.
CONS
The interface is complicated.
It is difficult to set the configuration.
3. Ezvid
Ezvid is a screen recorder and video editor for your Windows 10 PC. This program has keyboard shortcuts in the aim of giving users the ability quickly record their screen. Moreover, there is a widget displayed on your screen that makes it also possible to easily stop the recording. However, there is no way to hide the widget on your computer while recording your computer screen.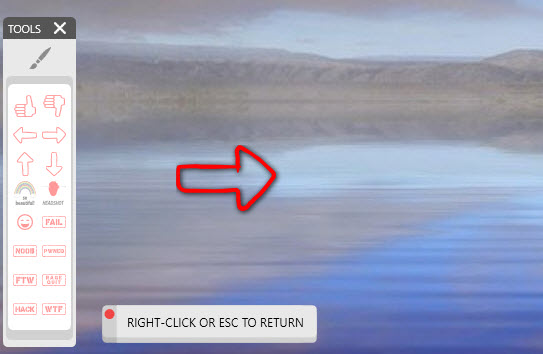 PROS
It has a built-in video editor.
It allows users to add effects to sound while recording.
CONS
The saving process takes a long time.
4. Screencast-O-Matic
Screencast-O-Matic is one of the best free screen recorder for Windows 10 and a great screen capturing program. It is an online tool that can be used by Youtubers, students, teachers, and businessman, and many other diverse groups of users. You can utilize the tool even without signing up or signing in to it that is a unique feature for your ease and rapid usage. You just need your computer browser in order to use this tool. Apart from that, it allows you to record both screen and webcam at the same time or record your webcam alone if you want.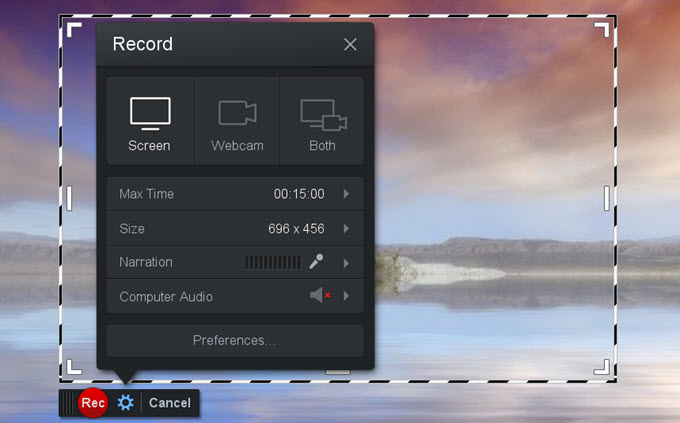 PROS
No need to register.
Easy to be configured.
CONS
The free version cannot record system sound.
5. Icecream Screen Recorder
Last but not least, the Icecream Screen Recorder also takes a place on the list. This program enables you to record or take screenshots of any part of your screen no matter what activities you are doing. In this way you can start recording while playing games, video chatting, live streaming, and other activities of your choice without hesitation. Besides, it enables you to draw shapes, lines and figures, add watermark and a lot more during the recording process.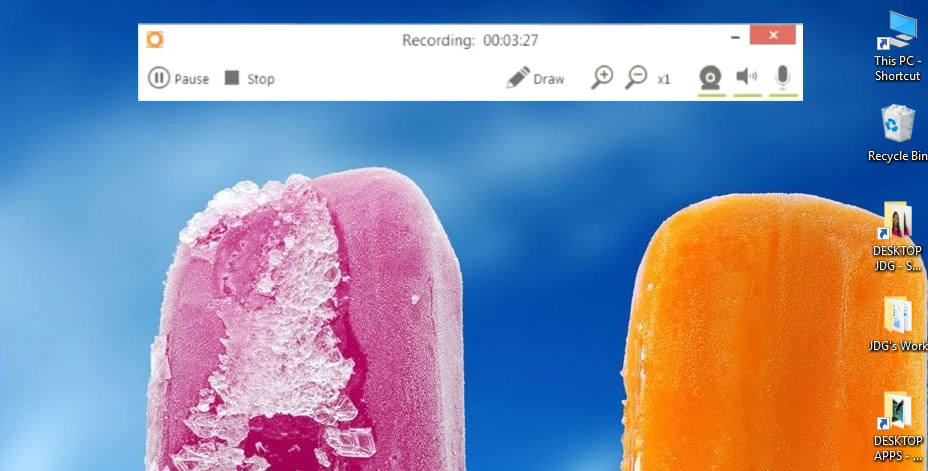 PROS
It supports to zoom in and zoom out while recording.
CONS
It only allows you to record up to 10 minutes.
Conclusion
To sum up, both paid and free screen recorders are available for Windows 10 with a great diversity. All of these best Windows 10 screen recorders are effective and efficient for creating recordings. However, you need to always remember that there are some limitations for the free version of screen recorders when it comes to comparison with the paid tools. Meanwhile, if you are into practicality, you can choose ApowerREC for the advanced version and Apowersoft Free Online Screen Recorder for free use. These two both have advanced screen recording functions as well as some features that can help you with your other tasks.