Top 7 Best iOS PDF Readers
Simple and Versatile iOS PDF Readers
ApowerPDF Editor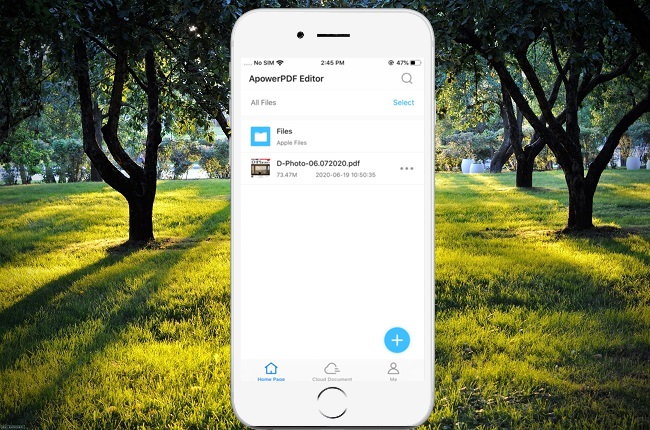 ApowerPDF Editor is an application that manages PDFs with ease, increases productivity, and keeps working with PDFs stress-free.
Download
By using this iOS PDF reader, you can manage PDFs pages with just one tap.
Its powerful view feature automatically chooses the most suitable interface reading once you open a PDF file.
It allows you to modify PDFs with its great features like cut, copy, delete, paste, and many more.
It offers cloud services to upload and download files on iOS devices.
Price:
$1.99/monthly
$6.99/yearly
Continuous monthly subscription: $1.49
Continuous annual subscription: $5.99
Whether you are an expert or a beginner, you can use this program without worry. That is why it's one of the best iOS PDF readers you can use. Although the iOS version has fewer functions compared to the Windows version, its powerful view feature can still meet your daily reading needs.
Foxit PDF Reader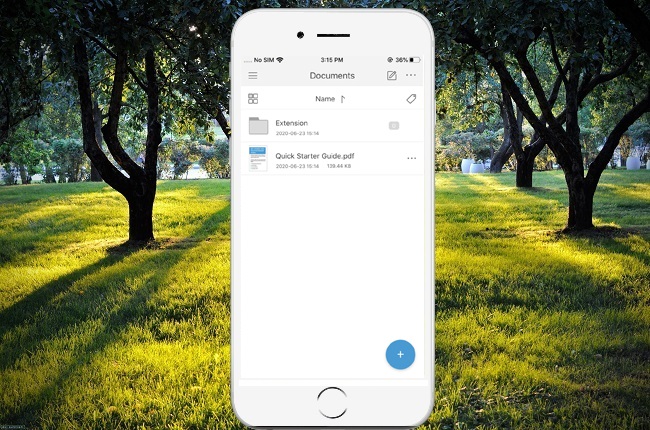 Another application you can use as your PDF reader is Foxit PDF Reader. It is another software that provides a wide range of editing features.
It offers collaboration tools that allow you to work well such as create, edit, and share files.
It has a capability that enables interactive forms and digital data collection.
Ability to produce different types of output formats.
This iOS PDF reader will also allow you to have access to eBooks.
Price:
$14.99/monthly subscription
Nowadays, students and teachers are moving to digital documents and forms, as it's more convenient and hassle-free. You can use this software to cater to your PDF needs because of its great functions and features.
SodaPDF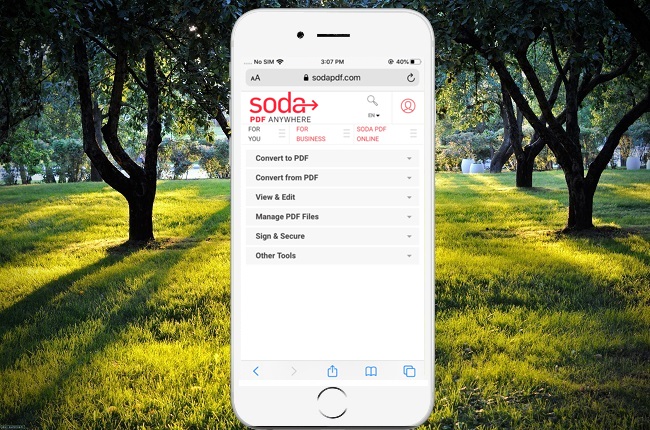 SodaPDF has a free 3D PDF reader that will allow you to view eBooks, ePub, or any PDF documents free of charge. This software will be more than capable of meeting your PDF needs.
It allows you to add and remove different variety to your PDF files such as text, images, and etc.
This will get the most out of your PDFs by setting this as your default PDF reader for iPhone.
It allows you to secure your content using its password protection and permission features.
Its format painter for PDFs improves your efficiency.
Price:
This application is great for those concerned about privacy and keeping files secure. There are a lot of options to choose from about who has access to your personal information or sensitive data.
Professional iOS PDF Readers
PDF Viewer Pro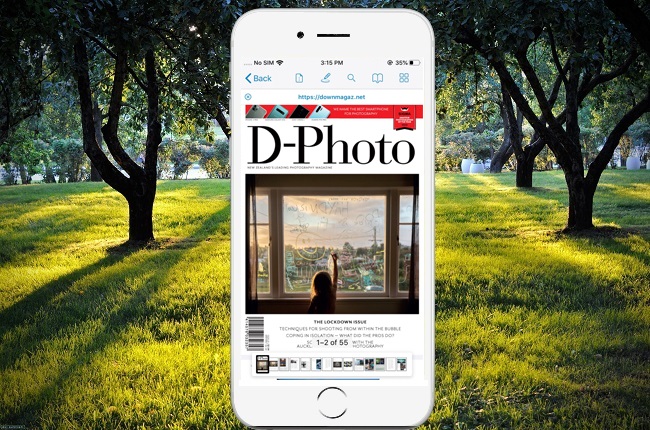 PDF Viewer Pro is one of the best PDF readers for iPad that you can download and use for free and it also comes with a basic document editor.
It allows you to easily annotate your PDF documents with highlights, notes, images, and many more.
It has the new power of its PSPDFKit Framework for mobile phone users.
You will get access to some of its advanced options in the application settings.
It has a new document info view feature as your go-to place for editing and viewing documents.
Price:
Whether you are an expert or not, you can definitely rely on this iOS PDF reader. If you think its free version is not enough, it is always available to upgrade to its pro version for more helpful tools and great features. To know about this great tool you can download and try it now.
Documents by Readdle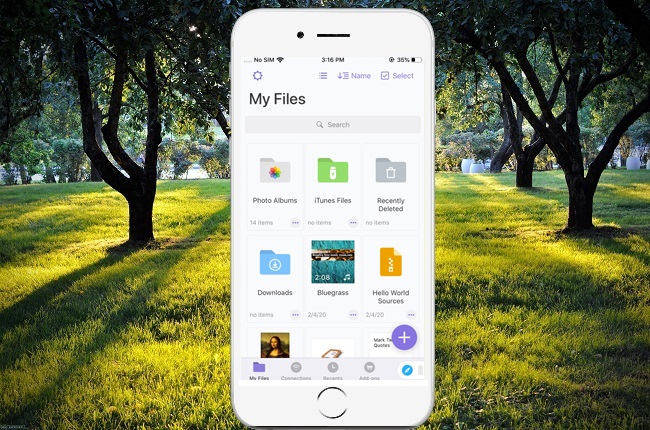 Documents by Readdle is a software that you can as your PDF reader on your iPhone, iPod touch, or iPad. It is software for all your documents to view, read, listen, and even do some modifications.
It allows you to easily view font and can read eBooks or PDF files.
This PDF reader for iPad has an integrated feature that allows you to connect to other third-party apps to work anytime and anywhere.
It allows you to upload from your PC, cloud, Webdav, or any nearby active devices.
It has a feature that allows you to open two split views and can simply move between the different documents.
Price:
Whether you are working in a company or have your own business that deals with some PDF formats, this PDF reader for the iPad is a great option. It will help you and your team be more productive, solve issues, and open you up to more opportunities with just your iPhone or iPad.
PDF Readers focused on viewing
iBooks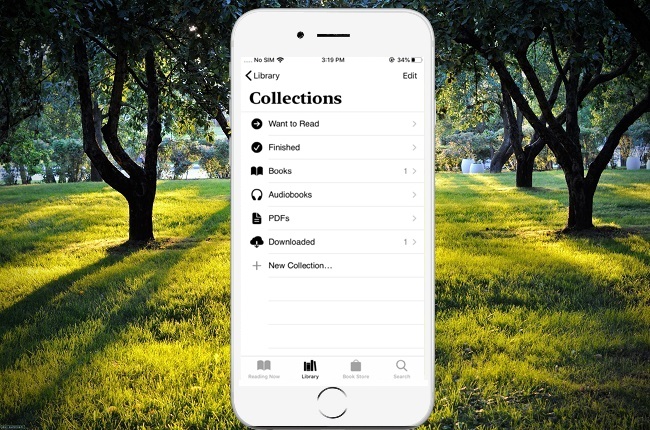 iBooks is a built-in software that specializes in electronic books. Its interface includes a library for downloaded books, from Apple's iBook store, and library PDF books.
You can store a lot of different varieties of e-books from the iBooks store.
You can easily locate books you want by using its search bar feature.
This iOS PDF reader has the ability to put a bookmark, highlights, and notes in PDF book files.
It is capable to view specific pages and give you a view of the table of contents.
Price:
If you like reading books on your device, this built-in software might be perfect for you to view, read, and store eBooks. It does have a super attractive interface that make the reading experience more comfortable. However, since it focuses on eBooks, this tool doesn't have so many editing features.
Google Play Books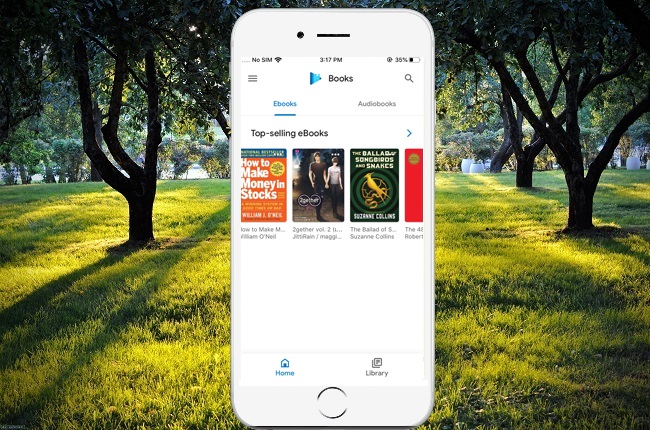 Another PDF reader for iPhone that you can use in reading EPub, PDFs, or eBooks is Google Play Books. Besides, it is also suitable for Android and other Operating Systems.
Its cross-device syncing feature makes this software great.
It has a special feature that will automatically adjust the brightness for greatly improving the reading experience.
It can help you discover new books and discover top-selling eBooks.
All downloaded files can be read offline, anywhere, and anytime.
Price:
If you have multiple devices and are working with PDF files, this iOS PDF reader might be the perfect tool for you because it supports multiple operating systems and at the same time it offers the same features on both systems. Additionally, all books you purchased will be available on a dedicated section of the Goggle Play Website.
Conclusion
All the software tools mentioned above are great PDF readers you can use for your iPads or iPhones. Some tools can help you view electronic books like iBook, and its feature provides great reading experience, while Foxit can truly help you read and modify PDF documents. On that note, it is highly recommended to use ApowerPDF Editor as your iOS PDF reader because it is capable of reading, editing, and opening PDF documents hassle-free.