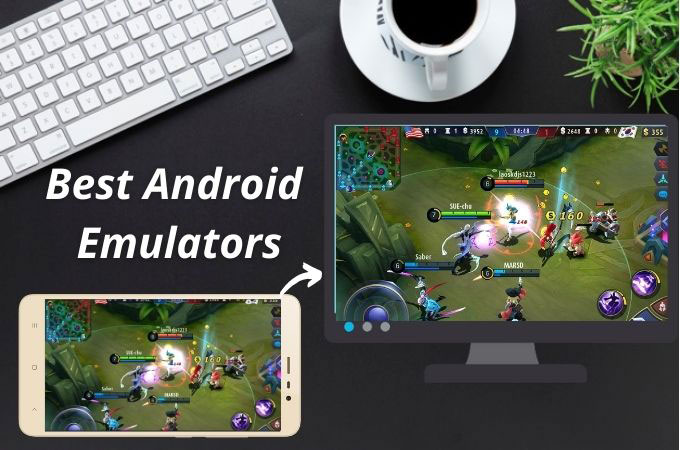 If you already heard about an Android Emulator, you might be wondering why people are going crazy over it. Android emulators are software that enables users to access the interface of an Android phone using a computer. Typically, software developers use this technology to test run an app that they will release. Another useful thing about an emulator is that you can literally play an exclusive Android mobile app game using your computer's keyboard and mouse. So, if you're a newbie who's just curious to try one, or a developer trying to find the best Android emulators, this post is perfect for you. Continue reading it, and let us all discover it.
How to Use Android Phone on PC with 5 Emulators below
Nox
NoxPlayer claims to be the perfect Android emulator Mac. It promises superior performance and smoother control due to its Multi-Instances function. It is available for Windows computers running from XP to the 10 version. For Mac computers, Nox is available for version Sierra 10.12/10.11. Additionally, this emulator adapts Android version 7, allowing you to install more apps. Nox adapts the key mapping technology allowing you to type using your computer's keyboard and send messages to your contacts. You can never go wrong with this emulator if you're an avid phone gamer. Nox is supported by giant gaming companies like Garena and Lilith Games.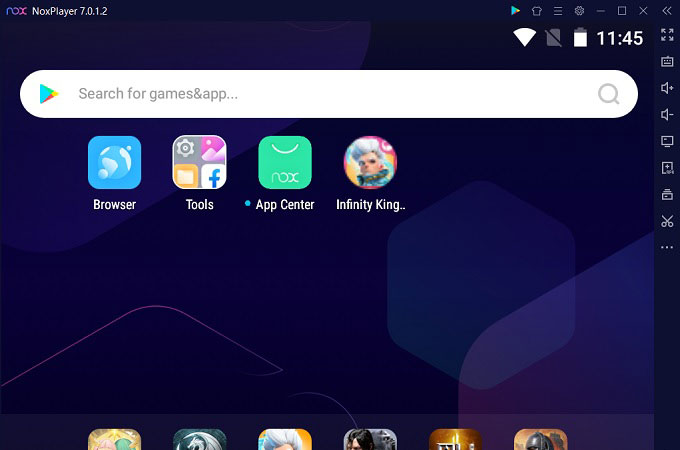 BlueStacks
A considered popular Android emulator for Windows and Mac is BlueStacks. Users can install this Android emulator if they have Microsoft Windows 7 and above. On the other hand, Mac owners must update their computers to OS version 10.112 (Sierra) or higher. BlueStacks boasts over 1 billion downloads from different users worldwide. It claims that anyone can play or install more than 2 million Android apps and games with ease. Another good thing about BlueStacks it can show a display of the Android screen for up to 2160p UHD video quality. Lastly, you can also translate the emulator's language, and it will sync to the Android apps installed.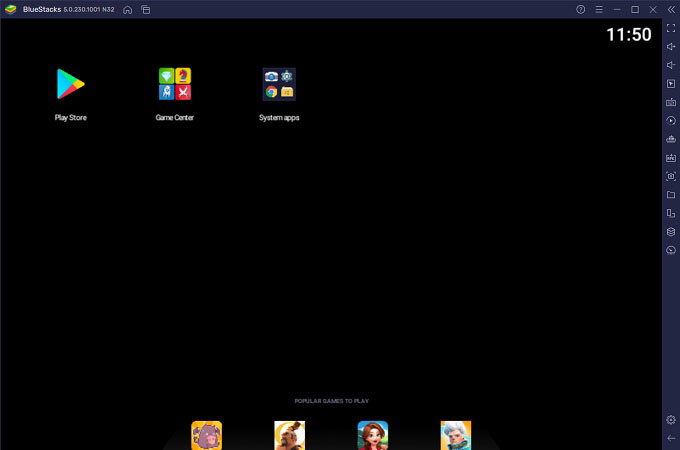 MEmu
If you're looking for a high-performance Android emulator for PC, try MEmu. For Windows PC, it is accessible for OS 7 and above. However, MEmu is not yet available for Mac computers. The emulator boasts that it has twice GPU power more than its main competitors. In fact, users can customize the CPU and memory usage if they prefer a better performance. This function is available for high-end computers and expects to use an Android interface without lag. Furthermore, it is equipped with OpenGL and Direct 3D rendering technology, making the image and video quality higher perfect for bigger screens.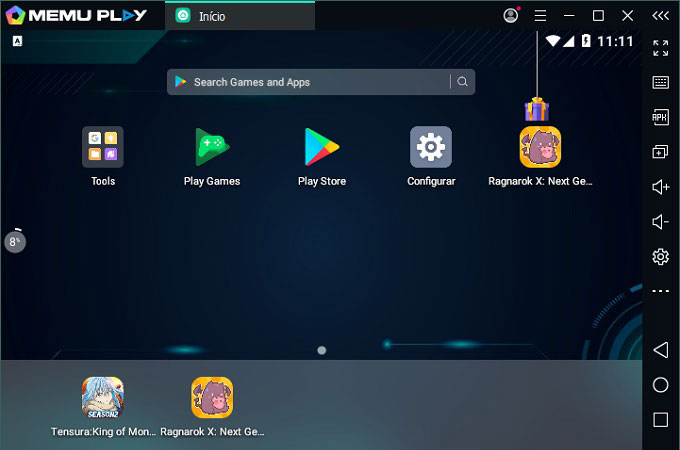 LDPlayer
The last Android studio emulator on this list is LDPlayer. Windows PC users can install the emulator if they have version XP or above. However, LDPlayer is not available if you don't have any graphics card on your PC. Also, a Mac version of the emulator is not yet existing. LDPlayer is more focused on its gaming functions. Additionally, LDPlayer lets you open several apps and games simultaneously and experience minimal or no lag at all. It boasts high FPS to ensure you'll experience the best graphics available while playing games. Finally, users can set the FPS for up to 120.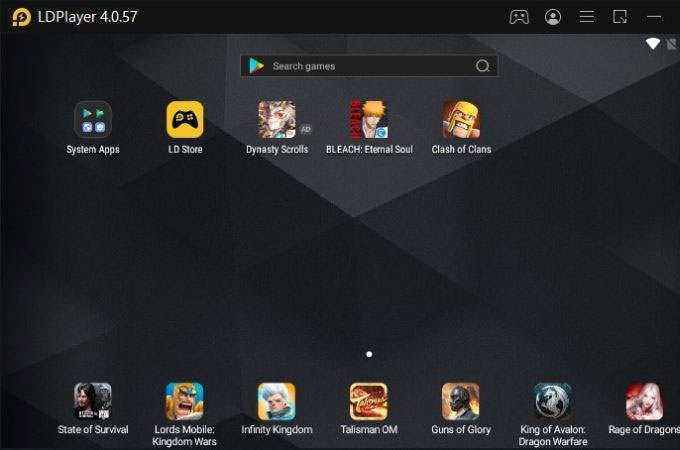 ApowerMirror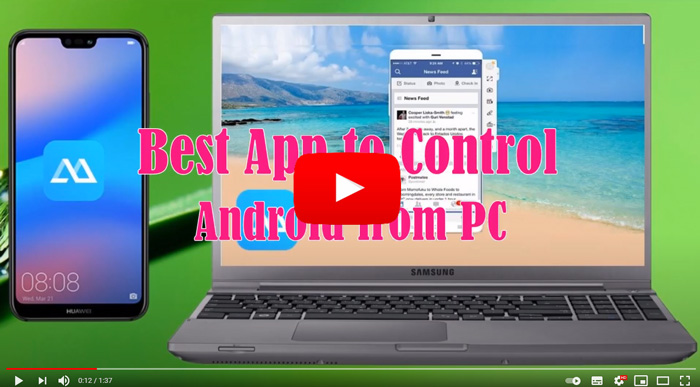 If you're looking for an alternative Android emulator Windows 10 and Mac, ApowerMirror is the perfect choice for you. The tool is a mirroring application that is available to install for both Android and iOS smartphones. The unique thing about ApowerMirror is that it provides other functions other than just being a plain Android emulator. It is perfect for streaming since it records your screen, takes screenshots, and takes notes without hassle. More so, it allows you to control the Android phone entirely on the PC. Not only in playing games, but you can also send messages and use Android apps with ease.
How to Play Mobile Game on PC using ApowerMirror
Download and install ApowerMirror on your Android phone and PC.
Next, launch the app on both devices. Then, use your Android phone, tap the mirror button, select the PC's name, and then hit Start now. You can also connect the phone and PC via USB cable to control it.

Once the Android is mirrored to the PC, open any mobile game (Clash of Clans, Garena Free Fire, etc.) and start playing it on your computer.
Tip:
Aside from the fantastic features provided above, ApowerMirror still has some tricks left in its bag. It is recommended to use the app, especially if you're trying to cast on Smart TVs to access your Android device on a larger screen. On the other hand, if you want to transfer your apps and files from your Android phone to PC, it is possible with ApowerManager. This recommended app can even backup your contacts and messages and save them on your computer. It is the perfect app if you want to transfer and save your phone files to your PC.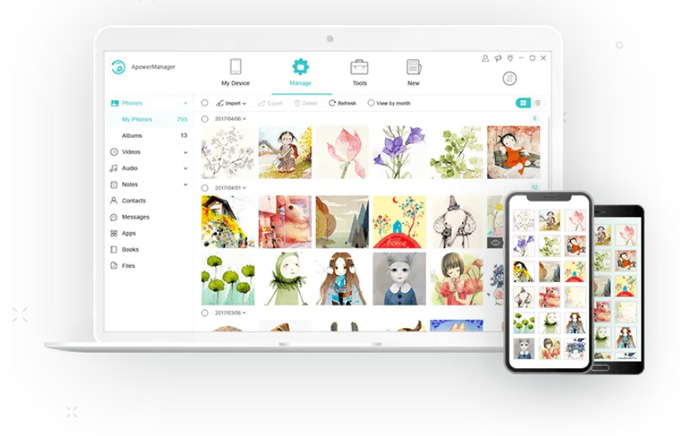 Conclusion
Android emulators really rose to popularity thanks to the unlimited mobile games that you can play. With that, you can choose any emulator provided above and will surely provide you the best Android gaming experience. Nevertheless, it is still safe to say that ApowerMirror should be the best Bluestacks Android emulator alternative because of the excellent features reviewed above.