5 Helpful Apps on How to Beautify Photos
Apowersoft Background Eraser (Android & iOS)
Apowersoft Background Eraser is one of the best apps to beautify your photography with its amazing features. With its beautification features, you can adjust the brightness and saturation of your subject without any hassle. More than that, it has AI tech that can automatically remove background in bulk, alongside its manual removal tools for a better result. Furthermore, this app is packed with various background templates that will add components to your photo.
Learn how to beautify a photo with the use of Apowersoft Background Eraser
Open the app, choose among the three recognitios to upload a photo.

The app will automatically show transparent result.
Select "Beauty" to adjust the brightness and saturation of your subject. (You may also add a new background, and crop the photo)

One done editing, tap "Save HD".
Fotogenic
Fotogenic is an Android app that can retouch your image in just a minute. This photo editing app will help you create a wonderful work of art with its beautiful features. This includes smooth, whiten, makeup, clone, reshape, and more. With this, you can easily beautify photos even you are just a beginner in photo editing.
Here are the simple steps to make your photo extra beautiful
Download and install the app from Play Store.
Get the photo that you need by choosing "Photo Library".
Choose "Beauty" and start enhancing your photo.
Finally, tap the import icon.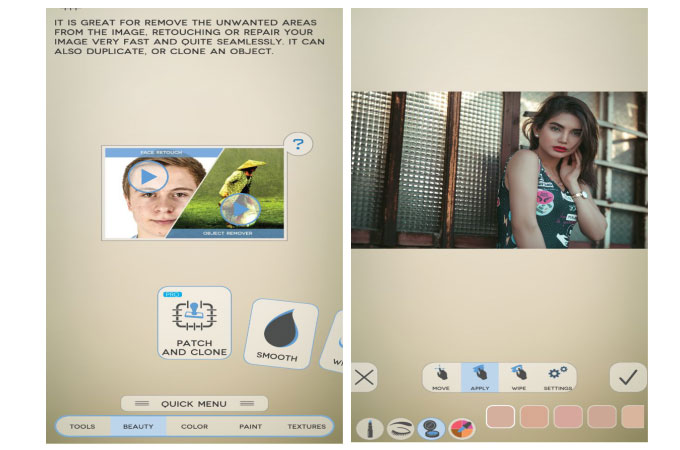 Photo Editor Pro
Photo Editor Pro is also for Android users that will help your photography to make it more beautiful. This app offers almost everything that you need for you to know how to beautify photos. With the body retouch features and beauty features, you can adjust brightness, contrast, saturation, and hue in just one go.
Follow these simple steps to have a near to perfection photography with Photo Editor Pro
Go to the Play Store to download and install the app.
To start, tap the photo icon to upload the photo.
Select "Beautify" and edit the photo that you have.
Finally, look for the import icon to save your file.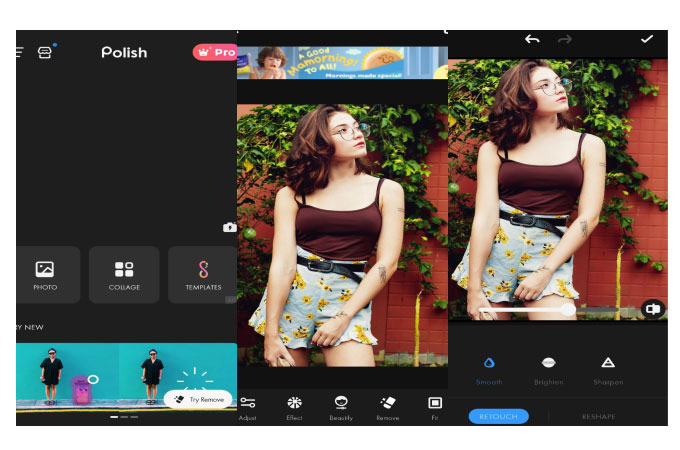 Pixelcut
Unlock your creativity with the help of this iOS app called Pixelcut. It will help you on how to beautify a photo by removing the background automatically and help you replace it with a new background. This professional app will give you the freedom to adjust the brightness and saturation. Moreover, you can control the shadow on your subject to make it look real.
To beautify your photos with Pixelcut, follow these simple steps.
Get the app from the App Store and install it on your mobile phone.
Click the add sign icon to import a photo from your phone library.
Edit the photo by using all the beautification feature of the app.
Once satisfied, tap the import icon.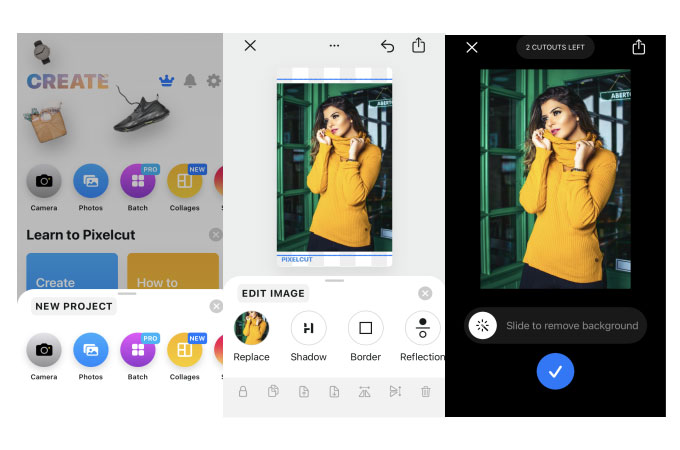 AirBrush
Beautify photos with another app called Airbrush. This iPhone app will let you experience all its photo editing features. You can have glowing skin, a dazzling smile, bright eyes, and professional photo effects that will make your photo extra-looking good. This app will bring the most natural aesthetic effect that you like to your photo.
Here is the guide for you to make your photos beautiful with AirBrush.
Search the app on App Store and have it installed on your phone.
Run the app, tap "Library" to get the photo that you need.
Modify your photo with the use of its beauty kit.
Lastly, hit the import icon.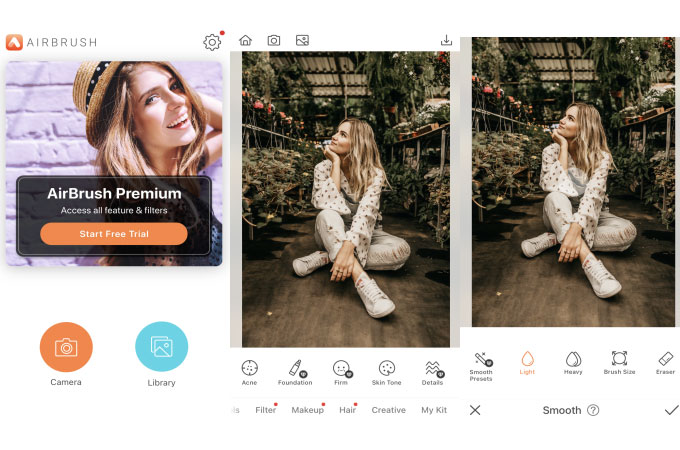 Conclusion
Learning how to beautify photos is just easy if you have a photo editing app that will give you the result that you want. The apps written above are all indeed useful, Apowersoft Background Eraser is the most recommended one because of its simplicity and rewarding results.