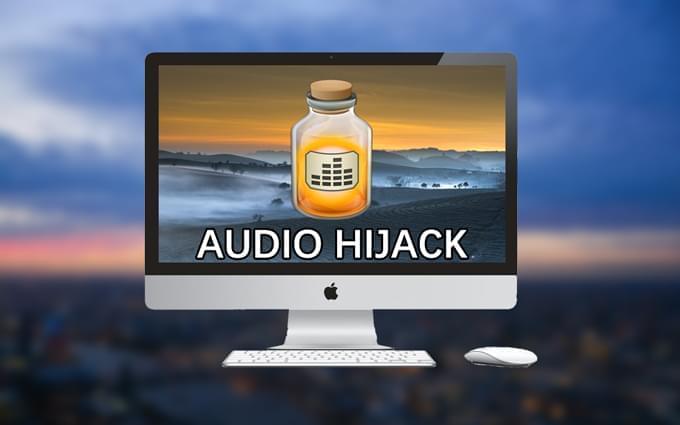 Audio Hijack Pro is a program for recording audio on Mac. It can record any sound that you hear on your computer and on any device that you connect to it. Whether you would like to record music or sound from websites, from your media player or microphone, this application can make this possible. This Audio Hijack Pro review would show you its pros and cons. Understanding about its advantages and disadvantages will help you decide if this is the right tool for you.
One of the advantages of Audio Hijack Pro is that it can record any streaming audio online, may it be uploaded from a website or playing on an online radio. It is an efficient audio device recording tool as it can also record sound from other sources as long as it is connected to your computer or can be captured by the microphone. Management of recorded audio files can also be done conveniently.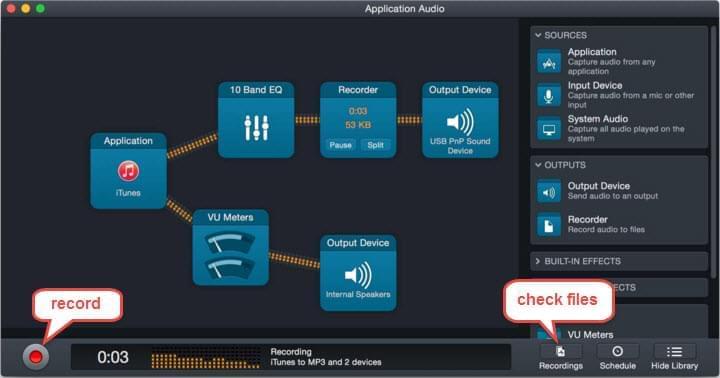 One of its drawbacks is that it sometimes requires re-setting of Safari on Mac OS X El Capitan, when you try to record audio from sites. To prevent having to restart your audio source when recording, you need to change your settings by activating the instant on feature, which can be found under install extras. Furthermore, it is not compatible with Windows. If you are looking for Audio Hijack Pro for Windows, there are other alternatives to the program that you can use. This is also true if you prefer to use another application even when you are using Mac.
Alternative to Audio Hijack Pro
Apowersoft Audio Recorder for Mac is a great tool that you can use as a substitute to Audio Hijack Pro. This is a great alternative to the said program because of the many features that it offers.
It is easy to use and does not require complicated set up so you can immediately record when ready. Clicking the red "Record" button will start recording your audio once ready. It can also record whatever sound you hear on your computer.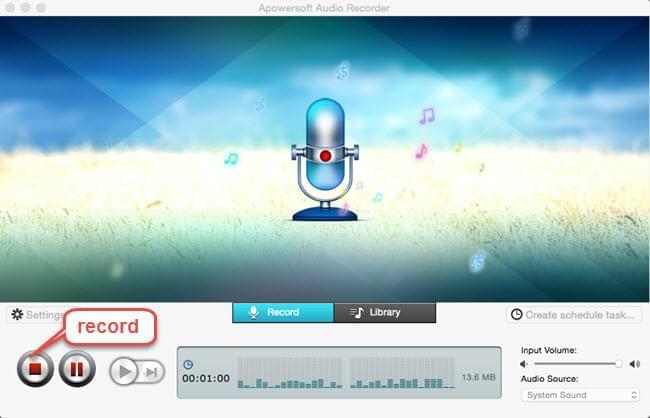 This Audio Hijack Pro alternative supports various formats like MP3, WMA, AAC, M4A, WAV, etc, so you can have the audio format that you need. It also allows scheduling of tasks so you can record automatically on the set schedule without manually doing so. The audio output is also excellent, which lets you enjoy listening to the sound like you do on the original file. It is compatible with both Windows and Mac so you can use it whichever operating system you have.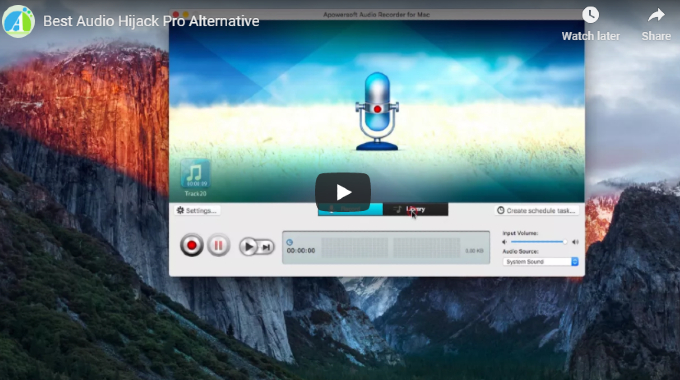 Other Audio Recording Programs for Mac
If you are looking for other applications that you can use for recording audio on Mac OS X El Capitan, there are several options that you can choose from.
QuickTime Player – Aside from playing various media files like music, images and videos, it can also be used for recording audio. To do so, click "File" from the menu bar and select "New Audio Recording". Click the drop down arrow for your options and click the Record button once ready. Click the stop button if you want to stop recording. The audio file is automatically saved on your computer.

Wiretap Studio – It's another alternative to Audio Hijack Pro that you can use is. This program lets you record any sound from your system and microphone. It also comes with audio editor that lets you edit audio files to make them more personalized.
Garageband – It is another option that you can try. It supports audio recording and playback. It also comes with virtual instruments and editing tools, which you may find useful if creating your own music.