Best Tools to Add Text on Video
Vont
User's rating: 4.7
System requirements: iOS 11.3 or later
Size: 65.6 MB
Vont is an Android app that can add text to video free. This tool is so simple that you can easily insert text on your video without hassle. There are 400 different fonts available and can also install another font style that you want. Also, you can modify the text size, color, and gradient. It will allow you to adjust line spacing, background color, and shadow color.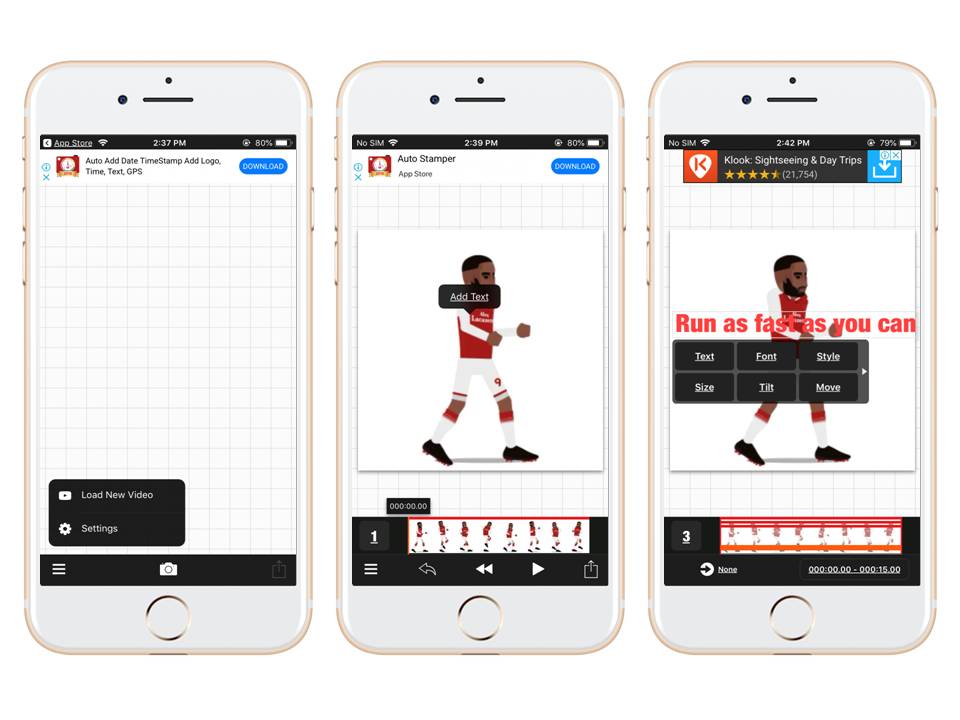 Pros:
Over 400 fonts are available.
Suooprt to install other fonts.
Cons:
Difficult to use the exact time stamp for the
text.
Inshot
User's rating: 4.8
System requirements: Android 4.3 and up
Size: 29 MB
Next is Inshot, this app can help you easily insert text to video using your Android phone. It will allow you to add text on your video with its built-in fonts, add animated stickers, emojis, memes, and images. Furthermore, you can easily beautify your video with its other basic features like adding filters, effects, music, speed up videos or vise versa, and etc.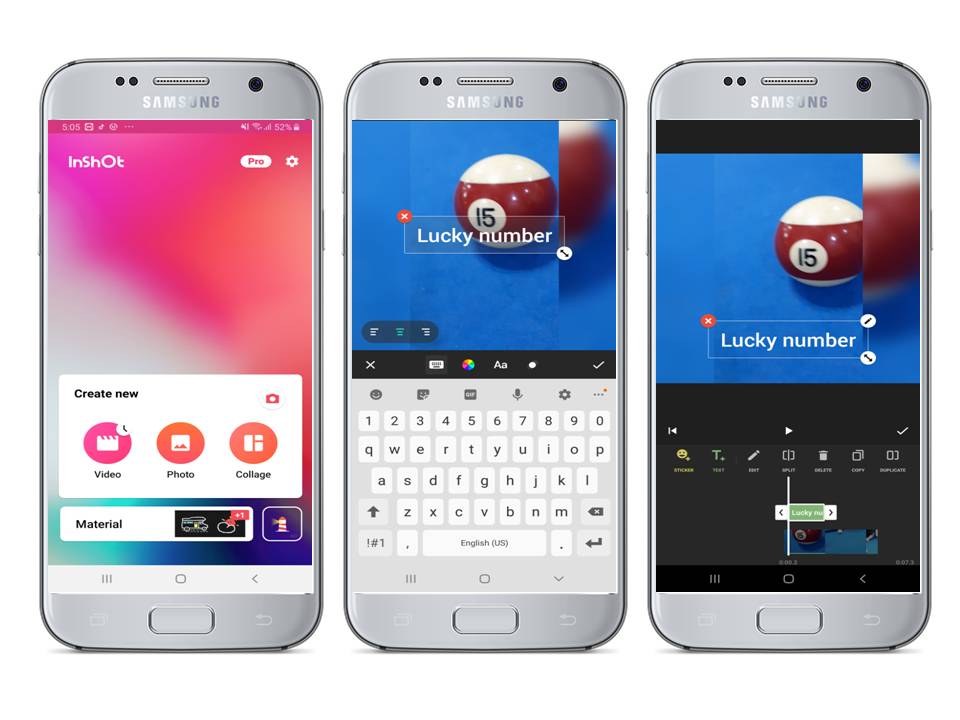 Pros:
Built-in fonts, animated stickers, emojis, memes, and images.
Export videos in HD resolution.
Cons:
Limited collection of fonts.
Apowersoft Watermark Remover
User's rating: 4.5
System requirements: Windows
Size: 1.53 MB
The desktop tool called Apowersoft Watermark Remover gives you a more straightforward way to add text to video free. It is compatible with most video formats, such as MP4, MKV, MOV, FLV, AVI, WebM and many others. It uses a drag-and-drop format to help you process your video simply. The built-in video editor offers hundreds of fonts to choose for your text on the video. Besides that, you can adjust the font, size, color, and transparency of the text with just a few clicks.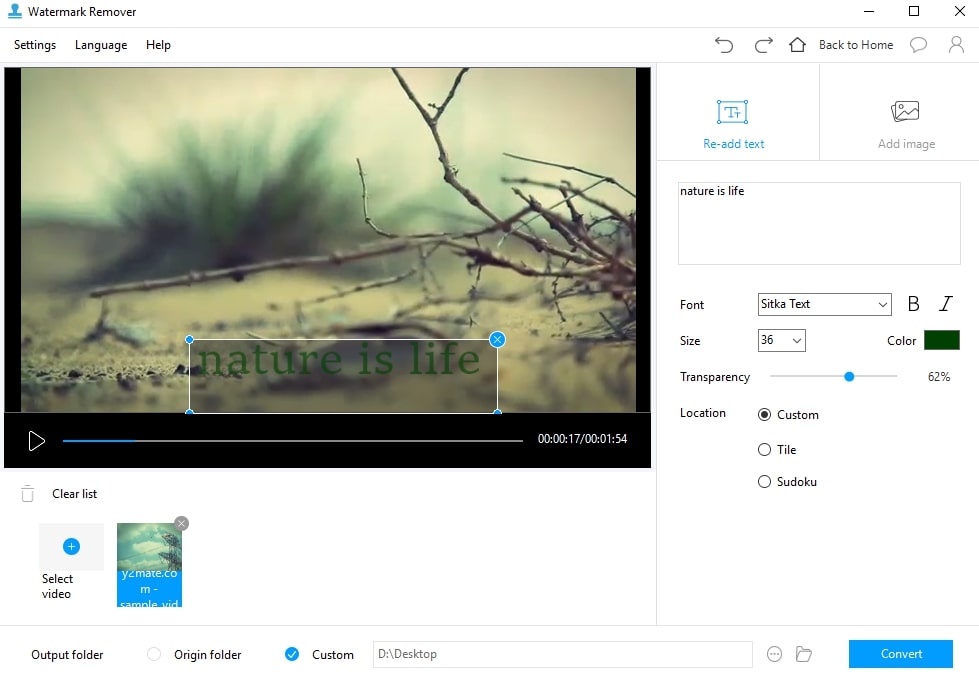 Pros:
Various fonts available.
Personal settings for the text.
Cons:
Beecut
User's rating: 4.9
System requirements: Windows
Size: 67.9 MB
BeeCut is a professional yet simple video editor that you can use to insert text to video. This tool has a text editor that has the basic settings like fonts, size, type, alignment, color style and motion of your text. In addition, Beecut offers basic editing as well as advanced features for rendering your video, such as filters, special effects, transitions, PIP effects, GIF stickers, and many others.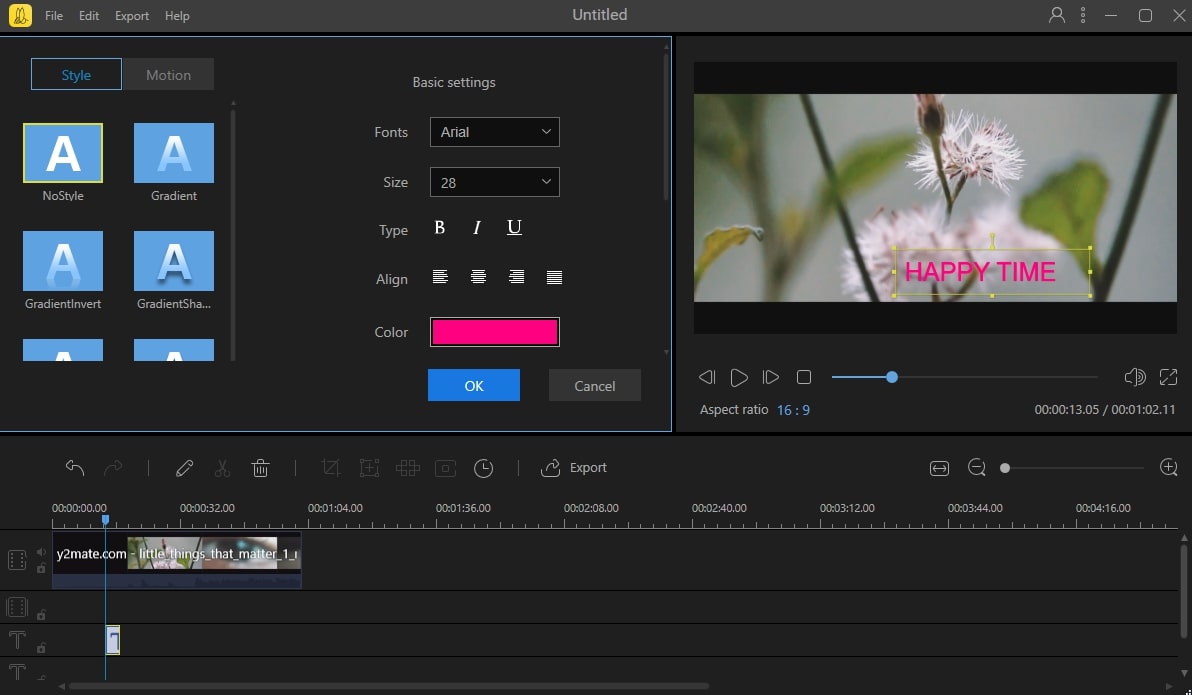 Download
Pros:
You can customize the style and motion of the text.
Offers multiple editing features for video.
Very friendly to beginners.
Cons:
Kapwing
User's rating: 4.4
System requirements: Online
Size: —
Last but the least is a tool that can free to add text to video online which is called Kapwing. Using this online tool, you just have to drag and drop your video and easily add text on it. Just look for the "Add Image" button to start inserting the text overlay on your video. It has a collection of fonts and customization for the font color. In addition to that, as a free video editing site, you can resize, trim, and add extra shapes, colors, and borders to make your video stunning.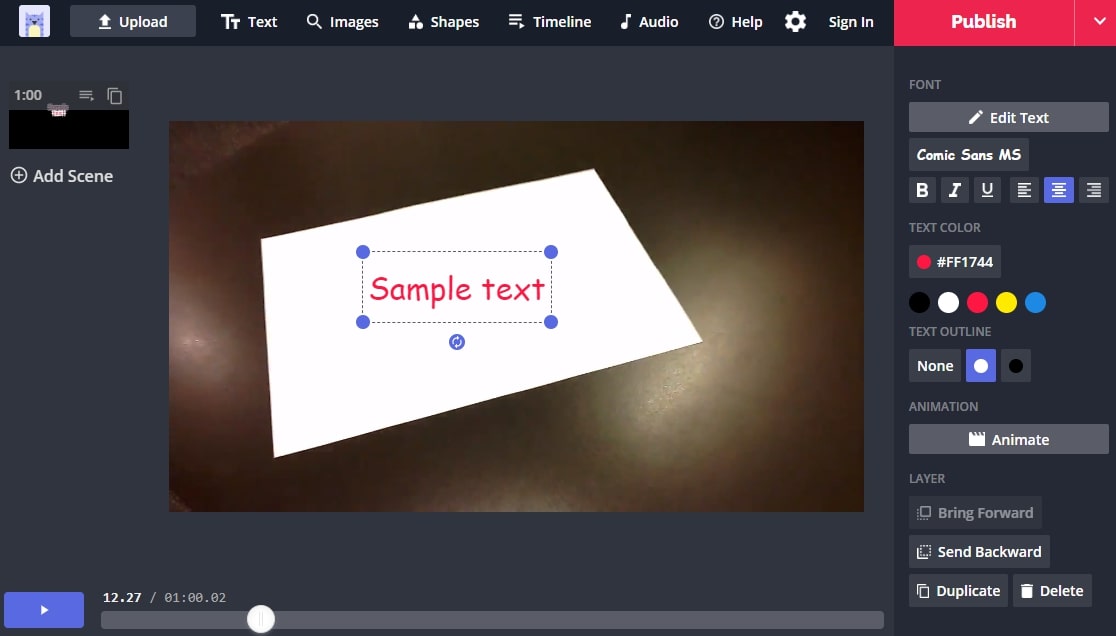 Pros:
Almost complete text editing functions.
No need to sign in or log in for any account.
You can animate your text.
Cons:
Online service which depends on the Internet connection a lot.
Conclusion
All the aforementioned above are tools that can help you add text on video. However, if you are just a beginner, I highly recommend Apowersoft Watermark Remover for it has self-explanatory functions that are friendly to anyone.