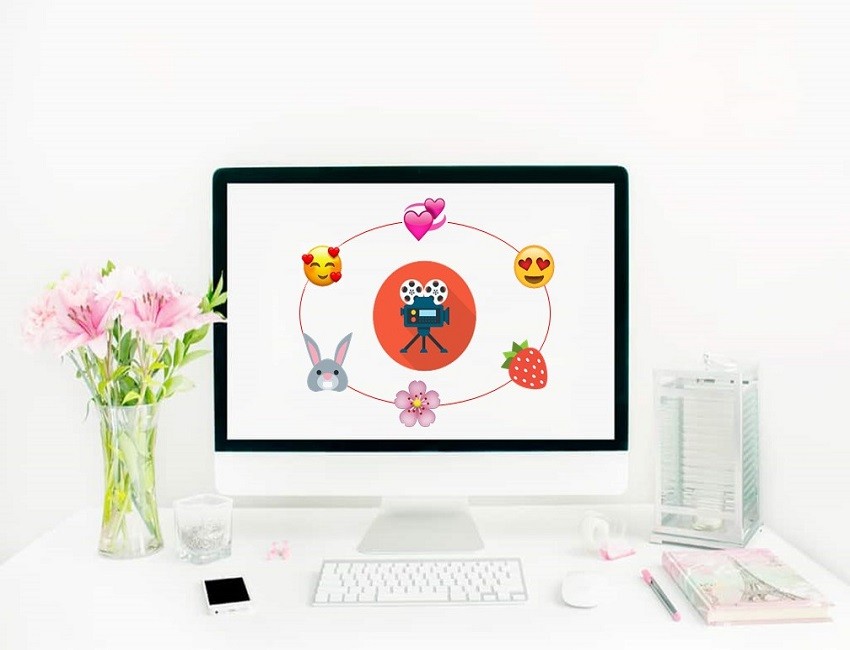 Emojis play a very important role in daily communication with family and friends on social media apps. It has changed the traditional way we communicate over the years, and become a trend that helps us easily understand the intention of the messages we receive. Today, we'll tell you how to add emoji to video to make your video more interesting and stand out from others.
How to Add Emoji to Video
Apowersoft Watermark Remover (Windows)
Apowersoft Watermark Remover is a third-party software that provides self-explanatory functions to add emojis onto videos. It supports most video formats, including MKV, MP4, MOV, FLV, AVI, WebM, and many more. It allows you to import emojis from your computer and insert them to your video without hassle. You can adjust the emoji's size, transparency, rotation, and location quickly. Let's check out the easy steps to add emojis to video.
First, download and install the software on your computer.
Once done, tap the "Add watermark to video" option and a new window will appear so you can drag and drop to import the background video.

After that, click the "Add image" button on the upper right corner to import the emoji from your computer to the video, and customize its settings.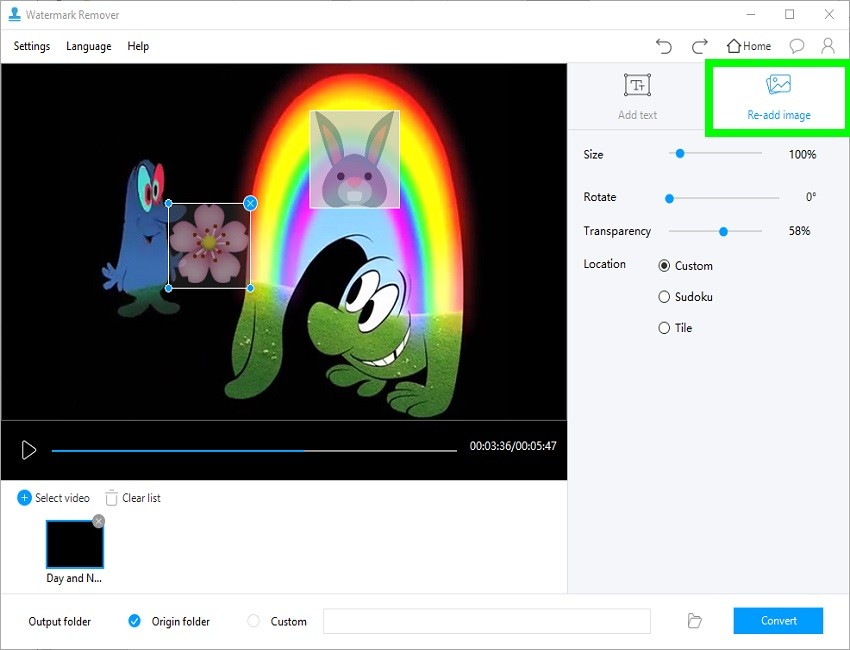 You can preview the video, and click the "Convert" button to process your video and save it instantly.
Kapwing (Online)
Kapwing is another online tool that you can use to add emojis on video. It is an online video, GIF, and image editor that has an extensive library of emojis for use in your video. Aside from that, you can also use Kapwing to edit your video after you overlay the emojis, in order to trim, resize, add shapes, borders, text, captions, watermarks, labels, and more to your videos. For you to learn how to add emojis to videos online, you can follow the simple guide below.
Visit the website, tap the "New Project" option, and you'll be asked to import your video by clicking the "Click to upload".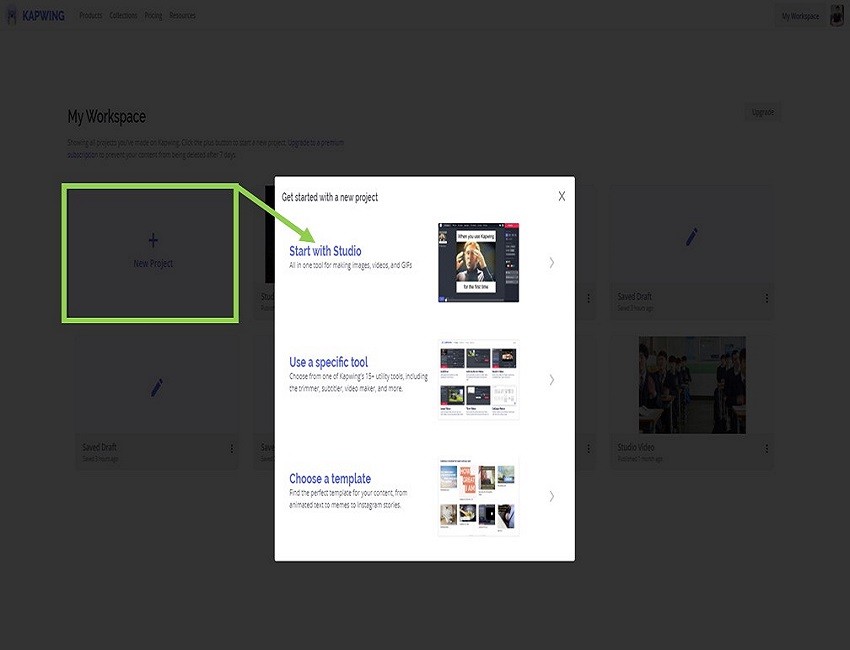 Once done, tap the "Images" button to search for the available emojis to add on your video.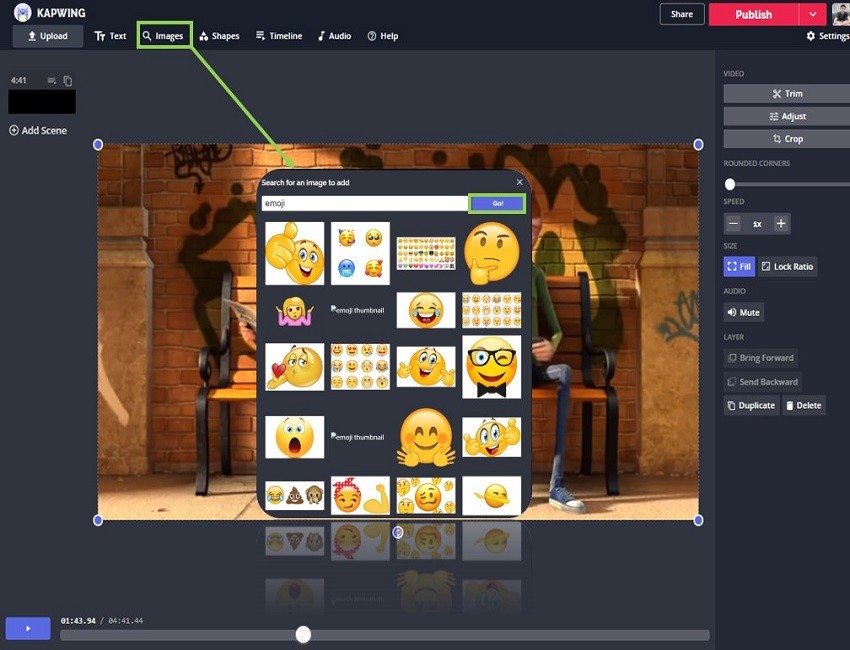 If you're done, press the "Publish" button to process it, and the emoji will be saved to your video permanently.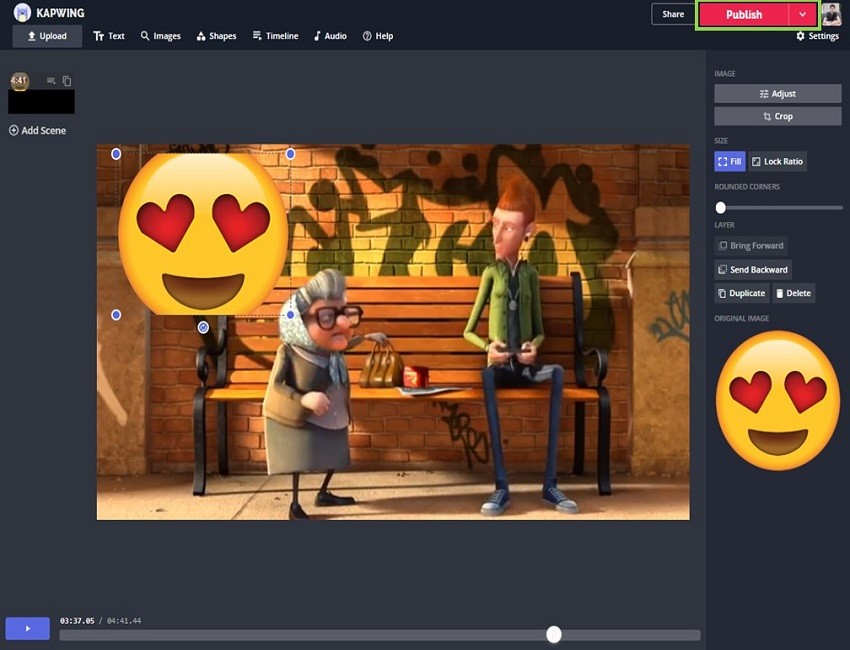 VEED (Online)
Another online tool that lets you emoji to video without any hassle is Veed. It has all the video editing tools that you want on its home page when it comes to video editing. You can directly choose the "Add stickers to video" option and then just select from the pre-installed emojis. Or you can also import your own local emojis from your computer. This site pays much attention to collecting user's opinions. If you have a new request about this online video editor, you can suggest it on the page. Here is how you can add emojis on videos for free.
Go to the VEED website and click "Upload Video" to select the video to edit.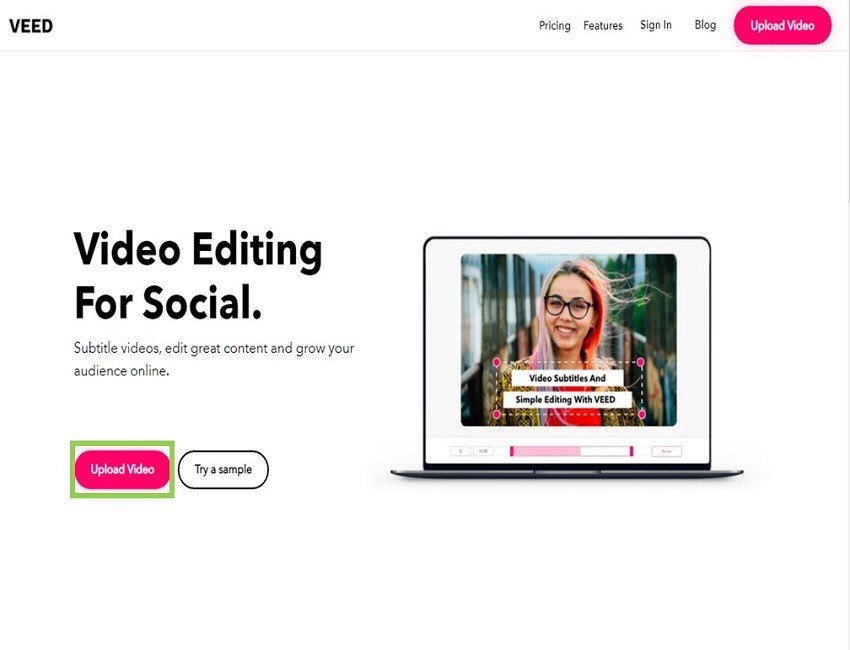 If you're done uploading your video, simply go to "Add image" and choose the emoji you have on your computer. After that, you can set the location and, rotation of it.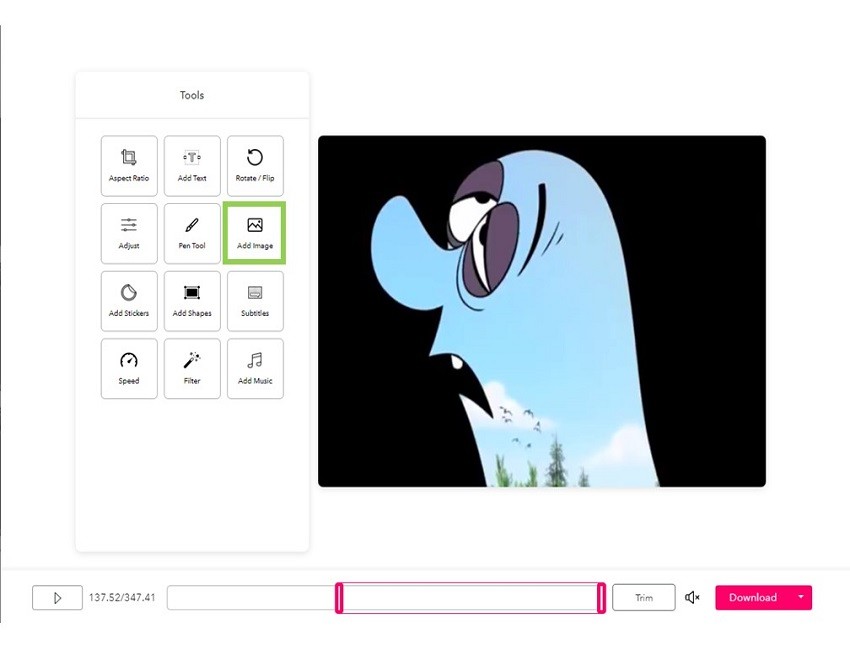 Next, click the "Render" button so that your video will start rendering.

Finally, click the "Download" button. Then choose how you want to save your video after it is rendered.
InShot (Android & iOS)
If you prefer a mobile app to add emojis to video, you can use Inshot from Google Play or the APP Store. In addition to adding emojis, this app offers various cool features to edit videos, such as filters, transitions, and effects. Actually, as you can see, it is one of the apps that has a high ranking in the store, which in other words means it's a well-recommended app when it comes to video editing through mobile devices. Just follow the simple steps below on how to add emojis to video on mobiles.
Install the app from Play Store or APP Store.
Open the app and tap the "Video" button to select video you want to edit. Then tap the "Check" icon to proceed.
Select the "Sticker" option so you can insert emoji on your video.
Once done, you can tap the "Save" button at the upper right corner of the interface.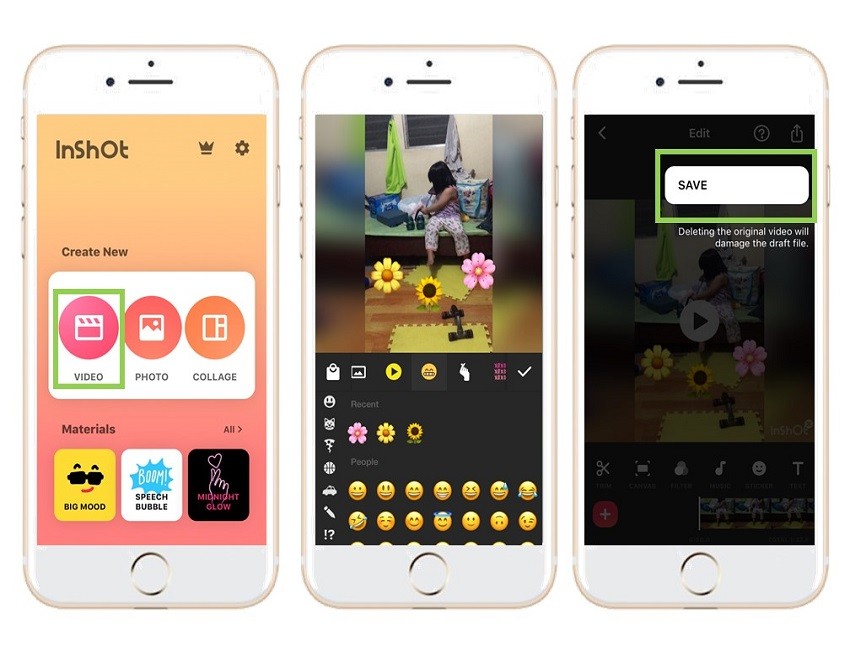 Conclusion
To sum up, emoji on video are very important to make it more
attractive to the eyes of your viewers. You can just use Apowersoft Watermark Remover if you want to add emojis to video simply without any further editing to your videos.