Apowersoft (APOWERSOFT LIMITED) is a company located in Hong Kong and dedicated to providing digital media solutions to people around the world. Our tools allow users to create innovative digital content via screen capturing, audio video recording/processing and multimedia conversion in their daily life and works. Besides, our software solutions also cover mobile transfer and management, PDF conversion, data clean and recovery, etc.
Our mission is committed to helping people improve the working efficiency, save considerable time and increase productivity in the day of digital world. We take great pride in enriching people's lives by creating simple, funny and creative solution to everyday challenges. Also, we are devoted to becoming an outstanding software company to fulfill the needs of our users in better way. We will make our applications impact the digital lifestyle on users of all levels.
Ad Services
Apowersoft offers a wide variety of online ad opportunities, ranging from custom-built interactive ad units to standard display banners. Engaging, eye-catching, and customisable. Display ads are one of the most flexible advertising options we offer. We're pleased to help drive awareness to your brand on mobile and desktop devices. We can offer POP, Banner & Push Notification campaigns.
Regarding "Actual Use" of the mark, we will send one Specimen of Use per class, this is three specimens in total (Classes 35, 38 and 41). Pls see our reference class below:
Class 35: Advertising
Apowersoft free screen recorder is web-based service, meaning you don't have to download screencast software to your computer to do the recording. Instead, you just open this free online screen recorder in your web. The service is completely free of charge, but the output recorded file has watermark as the below screenshot shows. The watermark is just like our hiding advertising.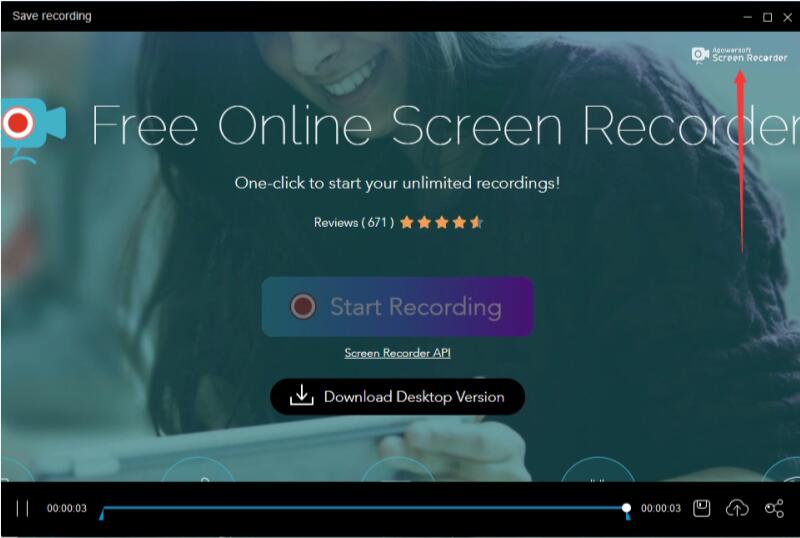 Class 38: Computer-aided transmission of messages and images, Transmission of digital files
ApowerManager offers transmission of messages and images service. It is a desktop application which provides service to transfer files between Android/iOS and PC with both USB and WiFi, including photos, music, videos, audio, messages, contacts, etc.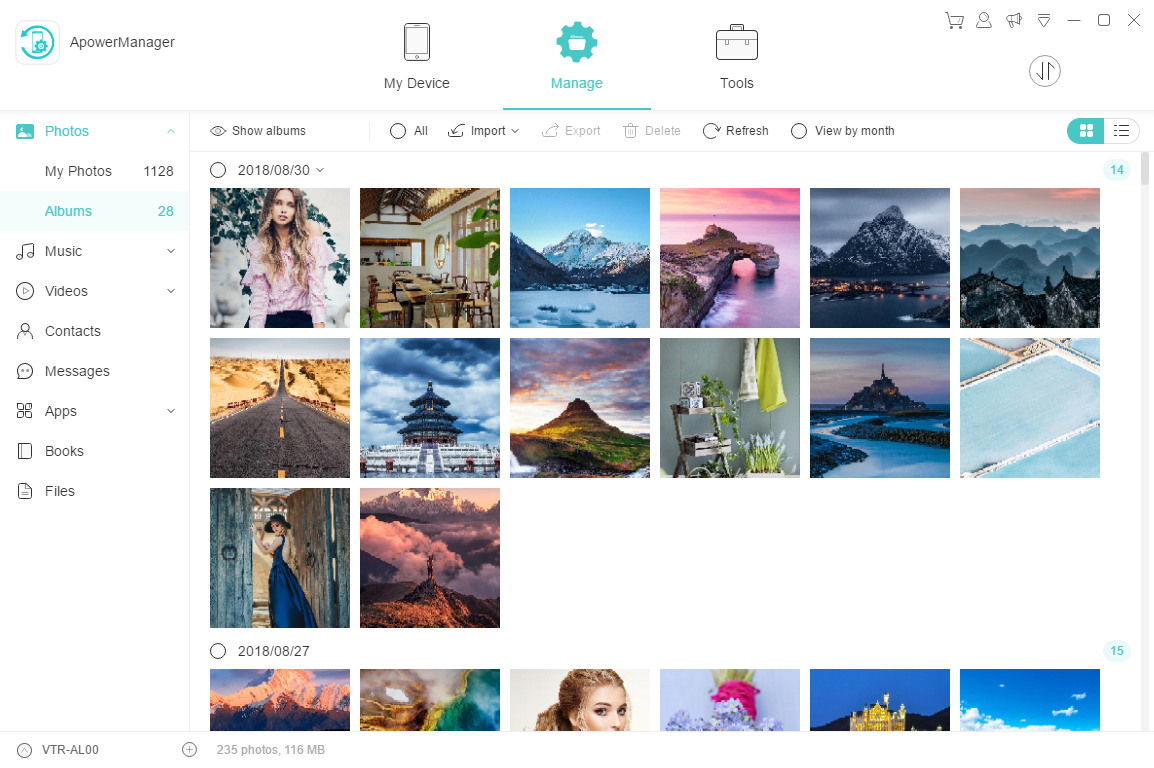 AirMore is a mobile app which enables you transfer files between Android & iOS phone and any computer via WiFi. It is a web-based file transfer app. As long as you have installed the Chrome, Firefox or Safari browser, you can use it to easily transfer photos, music, videos, documents and other files.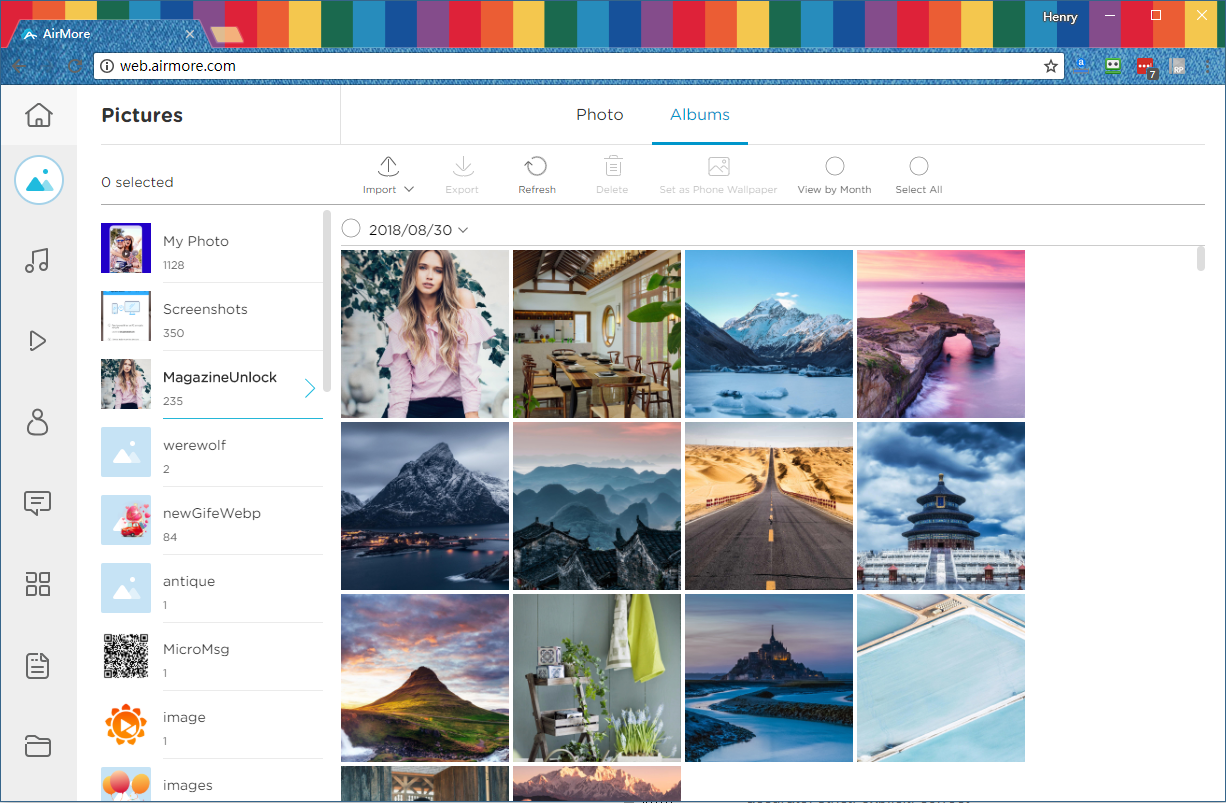 ApowerTrans is a mobile app which helps you transfer files between mobile phones wirelessly. It supports both Android and iOS. You can use it to transfer photos, videos, music, contacts and other digital files between two and more phones in a fast way.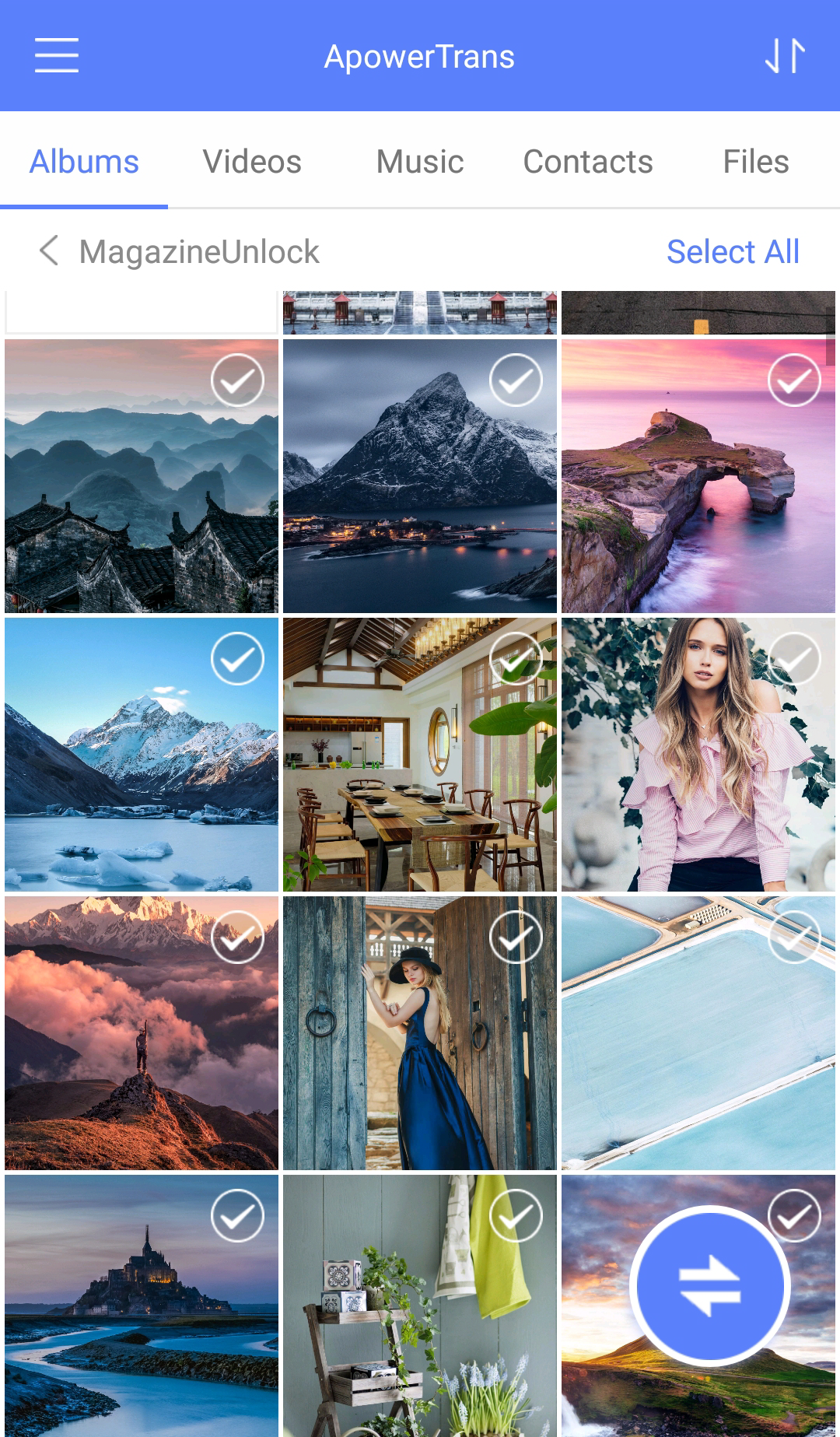 Class 41: Production of shows, Providing on-line videos, not downloadable
a. Production of shows
The production of shows service listed on our application called ApowerShow, which enables you to create and show awesome videos on PC. It has a wide range of templates which people can use to make a stylish video show together with photos and music. Moreover, as a one-stop video show creator, there is also a built-in collage feature able help to make various style of split screen videos easily.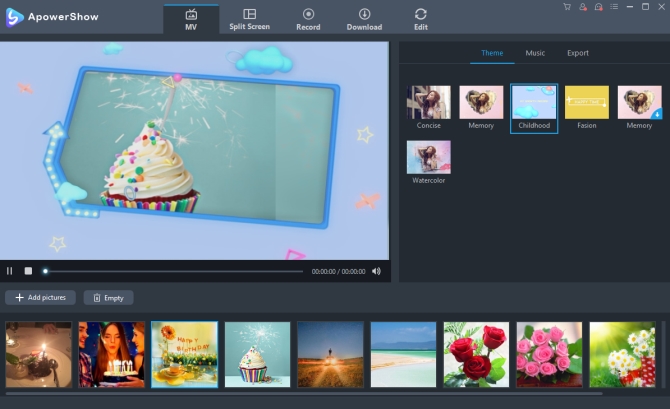 b. Providing on-line videos, not downloadable
Our application ApowerREC is a screen recorder perfectly integrating video recording and cloud storage. On one hand, the application allows you freely record your screen activities, including desktop, online conferences, videos, etc. On the other hand, it also allows personal use, business use, and educational use. No matter what the purpose is, with this tool, users can upload and manage their recorded videos online and share them with others, but all those videos uploaded on your platform cannot be downloaded onto the local drive.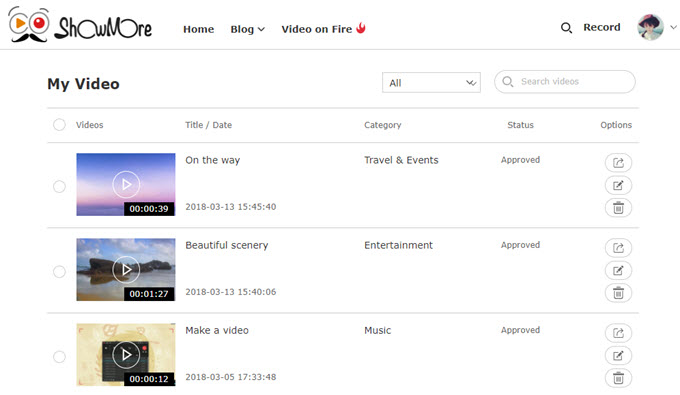 Fixed description Class 41
Besides, you also require us to fix the description of the application to meet the requirements of the USPTO as follows:
ApowerREC can Record online class lecture for e-learning and add some annotations to it for better illustration. This video recording software can make your presentation become more vivid. Also it can create stunning studying material and showcases. This can be achieved by recording live streaming lectures, online webinars and other similar events.
ApowerMirror offers the service to cast your phone screen to PC. You can use it to play your finest gaming moments smoothly with HD quality on bigger screen, take screenshots of certain segments and share these awesome gameplay experience with others.