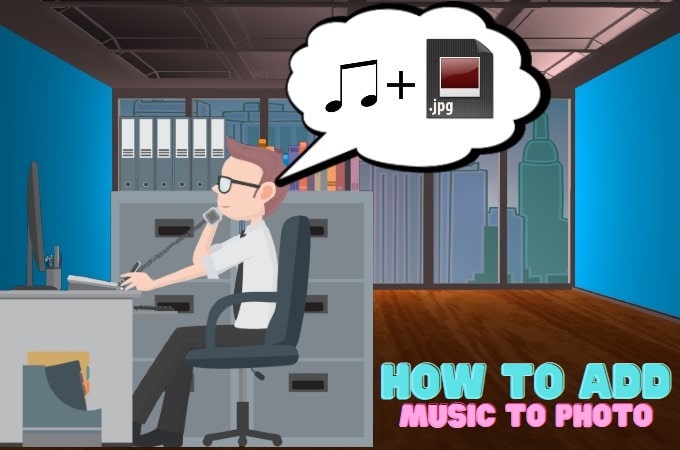 Adding music to your favorite pictures is one way to improve the atmosphere and engage your viewers. It is advantageous to learn this to help you produce more engaging video content. In fact, some popular brands commonly provide this kind of presentation as advertisements to showcase their product. Dig deep into this article if you're wondering how to add music to a photo using the leading online video makers in 2020. Besides that, we also listed some websites that you can rely on when looking for royalty-free music and images. You can check out these excellent tools and websites written below.
How to Add Music to A Picture Online
LightMV
LightMV is a first-rate online tool that lets even first-time users insert music to photos with great ease. Furthermore, you can add countless numbers of pictures and videos using its professionally made video templates. Also, it has efficient video editing functions for making precise adjustments and to add background music. Moreover, its new feature is perfect for branding, allowing users to insert a personalized logo to the video. Besides that, you can also insert music to photos using the mobile version of the tool available for both Android and iOS. See the simple guidelines below on how to add music to a photo using LightMV.
First, launch a web browser on your computer to visit the official website of the tool.
Next, choose your desired video templates on the website to proceed with its editing functions.
Tips: Click the picture below to watch this eye-catching video template.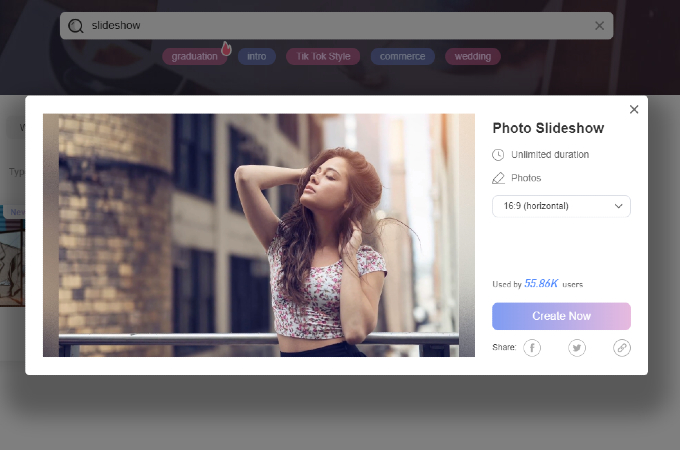 Then, click the "+" icon to upload your photos for the presentation.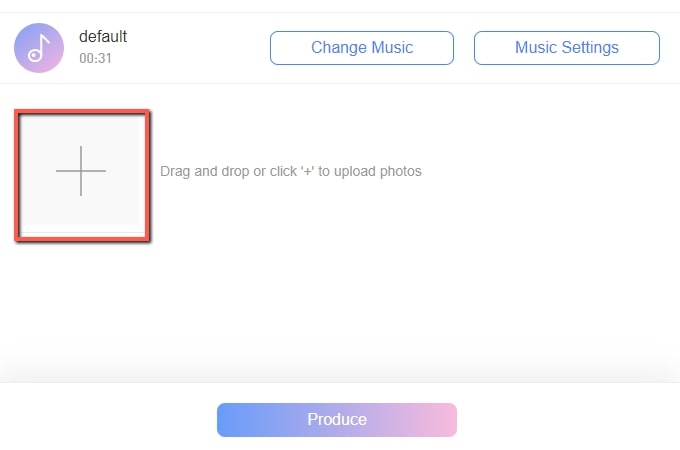 After that, go to the "Change Music" option on the upper right part of the tool. From here, click the "Add Music" button to import the background music from your computer.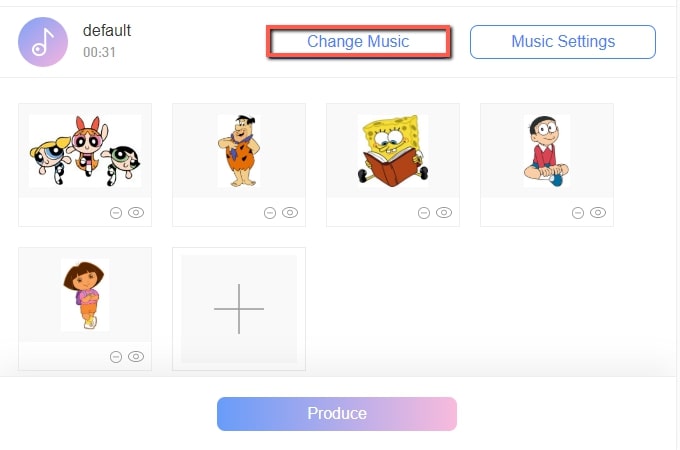 Once done, click the "Produce" button to process the video. Lastly, click the "Download" button to save the output on your computer.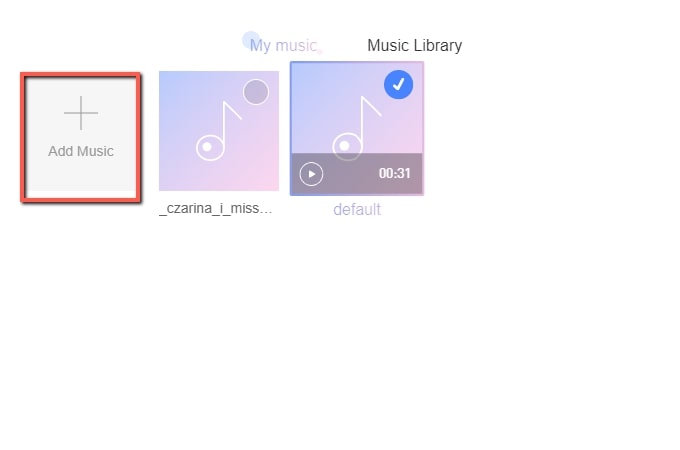 Kapwing
Next, we have Kapwing. This is another video editing tool that you can utilize to add music to photo online right away. Aside from that, you can transform the photos into an incredible presentation by adding text with different font styles. Also, you can insert different shapes and progress bar to make the video more interactive. Meanwhile, this tool supports aspect ratios commonly used across social media platforms.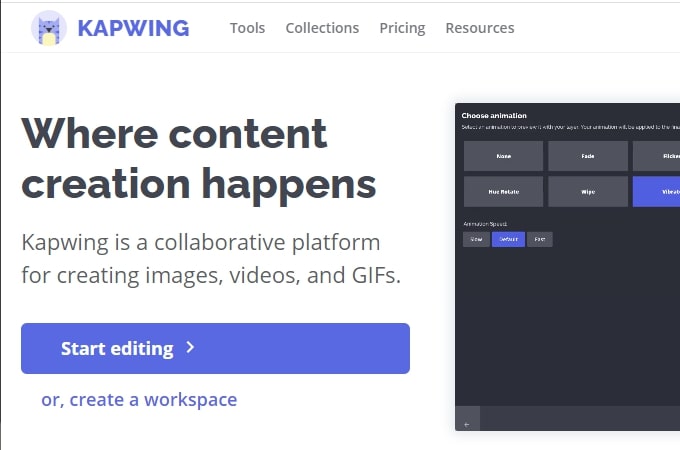 Features:
It has a user-friendly interface.
Support team collaboration.
Provides royalty-free images.
Capable of adding voiceover to the video.
VivaVideo
If you're looking for a mobile that app you can use to insert music to videos, here is VivaVideo. This is an exceptional mobile video editing app that you can download directly from Google Play Store and App Store. Aside from that, this adds music to the photo app can create TikTok videos with songs and lyrics and more. In addition, its music library provides the latest soundtracks from different genres.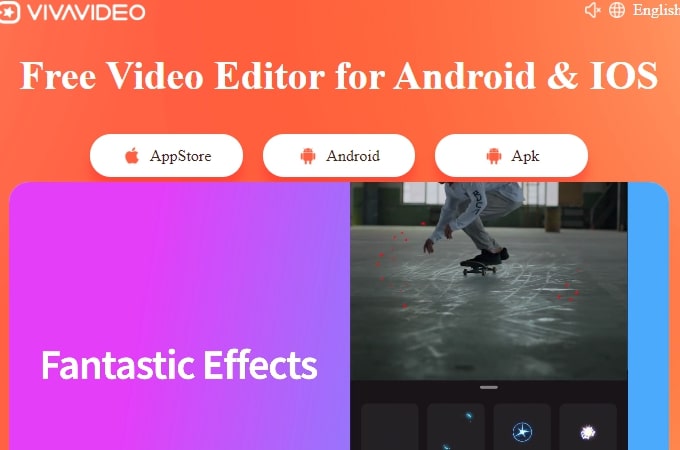 Features:
t has high-end editing functions.
Rich collections of sound effects.
Provides glitch effects and various transitions.
Can share the videos to different social media platforms directly.
Copyright Free Audio and Photos for Your Videos
Royalty-Free Audio Websites
A. FreePD
Aside from the video editing programs that you can use to insert music to photos, you can check out FreePD. This is a free website that you can access using different web browsers, including Google Chrome, Safari, and Mozilla Firefox. This provides copyright free music of many different genres, including upbeat, epic, horror, romantic, and more.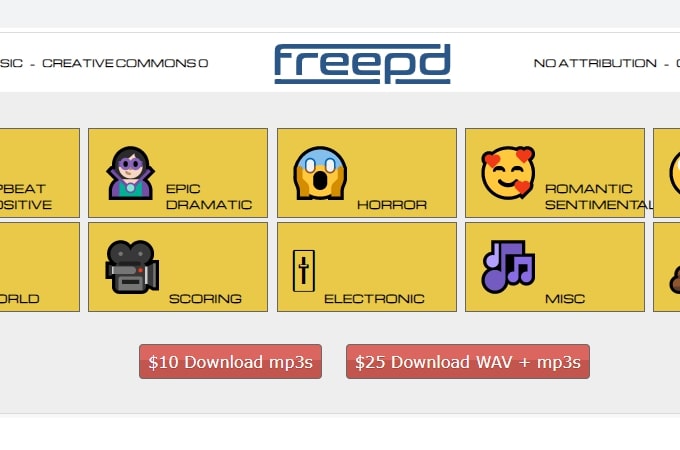 B. Audionautix
Audionatix is a royalty-free website that offers audio clips and soundtracks produced by Jason Shaw. In fact, its well-designed interface lets you navigate to your preferred music according to genres, mood, and tempo. Lastly, you can add music to a picture with its downloadable soundtracks.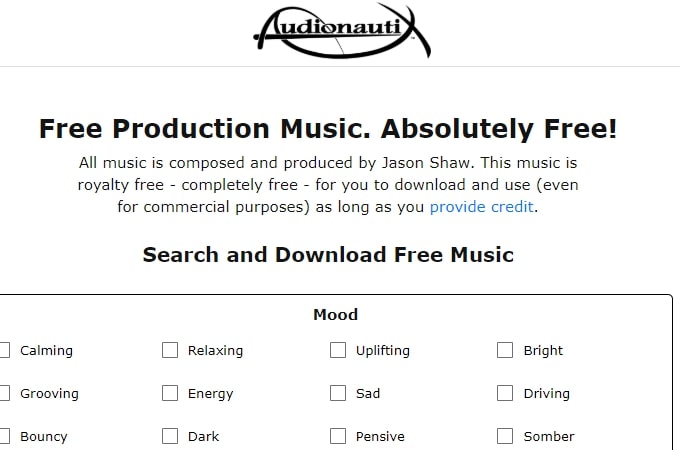 Royalty-Free Photo Websites
A. LifeofPix
LifeofPix is a website the provides free high-resolution photos without any copyright restrictions. Furthermore, it features a community for uploading and sharing images. You can also share stock photos instantly to Twitter, Facebook, and Gmail. Besides that, this website also provides royalty-free stock footage that you can use for your personal projects.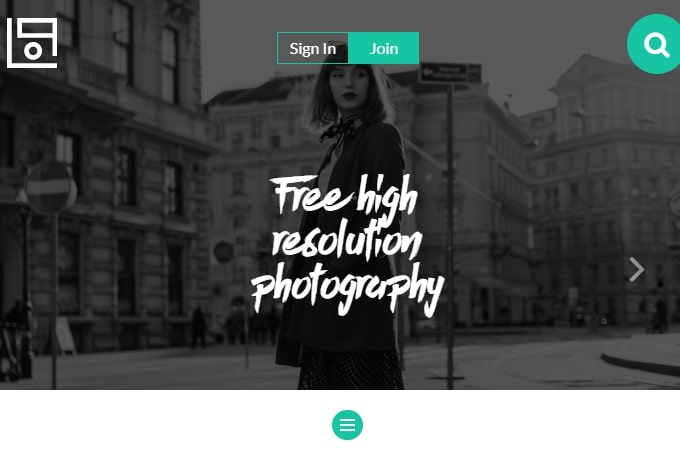 B. Foter
Lastly, we have Foter. This is a premium royalty-free stock photo site that specializes on photos across many categories, including Business, Animals, and Nature. Moreover, you can also browse some of the best products and popular ideas by the expert interior designers. In addition, you can also download copyright free music in different sizes.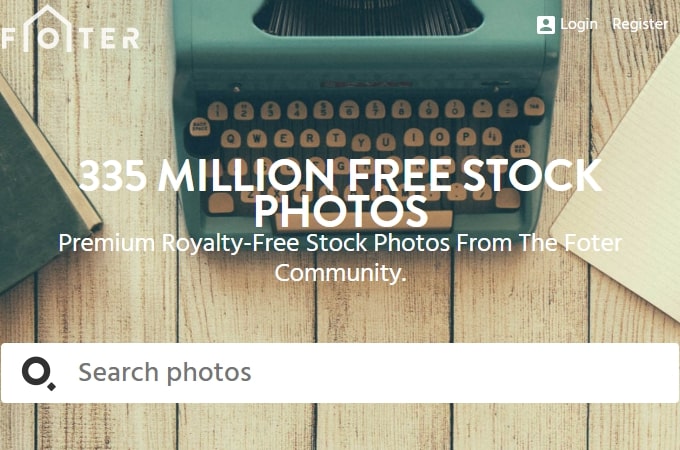 Conclusion
As we mentioned above, these are the best programs that can help you with how to add music to a picture. Furthermore, we also included some of the websites that you can rely on when downloading copyright free music and photos. Despite these tools, LightMV is the most highly recommended program because of its accessibility across different devices. Aside from that, it lets you convert lots of pictures with background music into a colorful presentation.