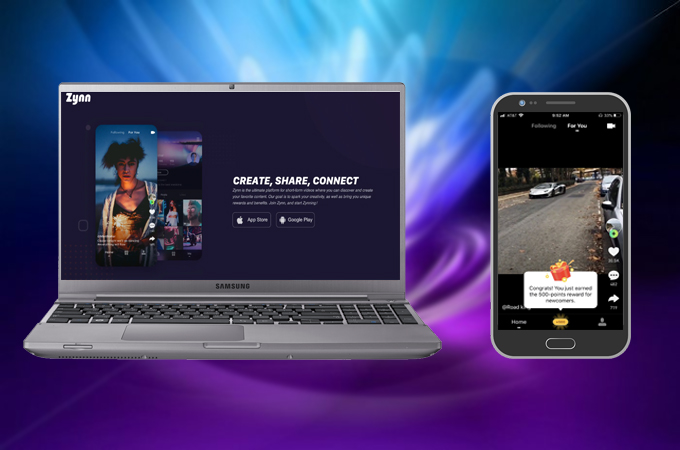 Zynn is a video app that helps you create short video clips of moments that are important to you to share with your friends. Its wide variety of audio, music eye-catching effects like text, clips, and a lot more will help you get creative. If you are going to compare it to other platforms, then it is similar to TikTok. However, the clip only lasts for 15 seconds. Lately, this tool is also gaining popularity. Although it is not yet available in other countries. Another thing to mention is that many people use mirroring apps to watch videos from this platform to see them more clearly. Thinking ahead, we listed some of the app best apps you can use to watch Zynn on PC.
How to Watch Zynn Video on Computer
ApowerMirror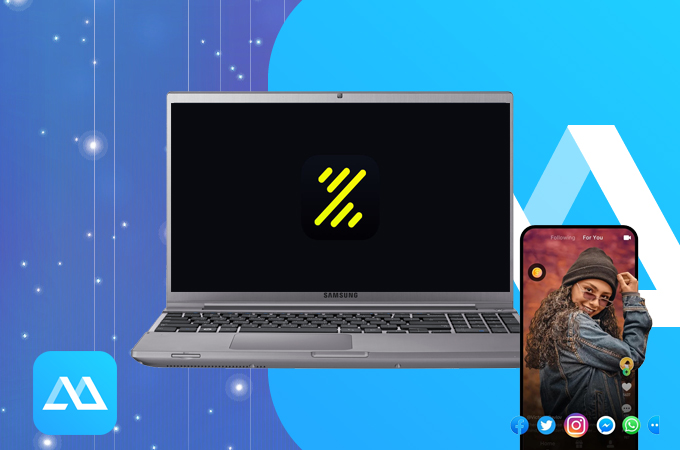 The first tool that you can use to enjoy watching Zynn on PC is ApowerMirror. This app is one of the best one among its kind. The tool provides several ways of connecting. You can choose use USB cable or lightning cable, or connect wirelessly via Wi-Fi. If you want to connect via home network you can use the PIN, QR code, and the auto-detection. More than that you have the option to control your mobile device on your PC by using it. This can be great when watching videos on Zynn so you won't have to hold your phone while mirroring. Meanwhile, here how to watch Zynn on pc.
Download and install the app on your phone and PC.Download
Launch the app and get a USB cable. (For iPhone users use a lightning cable.)
Connect both ends and wait until your phone is recognized by your PC.
Once it is, tap "Start Now" on your phone. The mirroring will begin.
For iPhone users, continue by swiping up from the bottom of your screen, tap on screen mirroring, and tap the name of your PC.
LetsView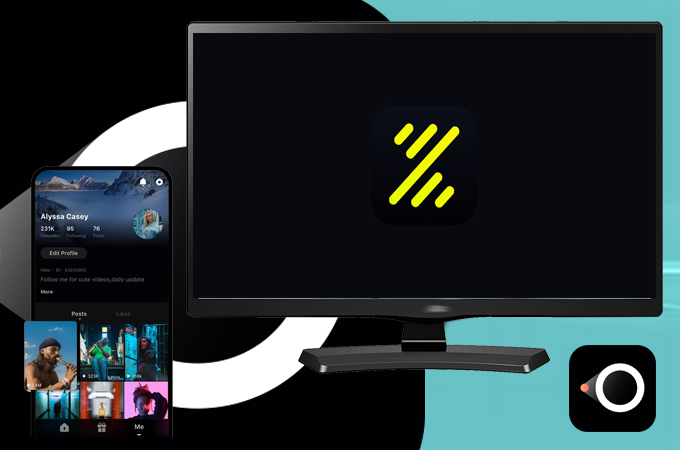 Next in line is LetsView. It is a free app that definitely will give you HD video quality as you watch Zynn Video on computer. In fact, it is like having your second screen for free. You do not have to pay for the tool to use it. This tool is wireless, which means you need to connect on a home network to use it. You can choose between the QR code scanner. auto-detection via IP address or use the pin to connect. On the other hand, here's how to use it.
Download and install LetsView on your phone and PC.Download
Connect devices under the same network
Choose between the three methods. In this sample, we will use the QR code.
On your PC click the QR code.
On your phone, click the second icon to the upper right.
Align your phone's camera to the QR code.
Once scanned, the mirroring will begin.
Screen Cast Mirroring by MOBAPP.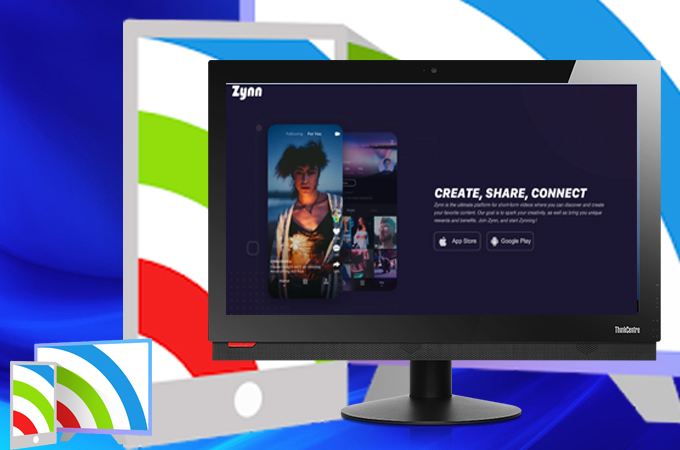 Finally, we have Screen Cast Mirroring by MOBAPP. It is a screen-sharing app compatible with Android Devices 5.0 and up. To use this does not require rooting and you can cast it to any Miracast ready device like LetsView. As long as it is Miracast enabled this apps works. Internal audio, overlay, and mixed audio streaming are supported. That said, it is a good alternative for you to use Zynn on PC. To know more about how it works, here is a step by step procedure.
Get the app from the play store and connect both devices under the same Wi-Fi network.
Also, download LetsView since its Miracast ready.
Launch the app on your phone and wait until your LetsView appears on the list of devices.
Tap LetsView and wait until the mirroring begins.
Conclusion
The tools mentioned above can definitely help you watch Zynn on PC. We suggest using ApowerMirror or LetsView if you want to record videos for offline viewing. And the last tool provides the fastest way to connect. It's your call now to choose which tool to use.