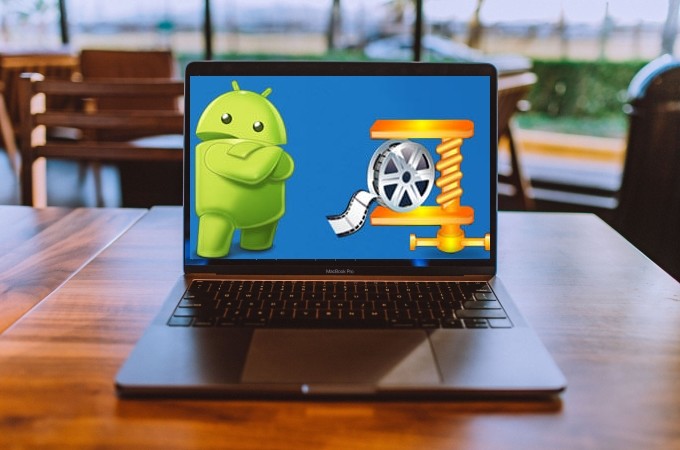 With the development of modern technology today, a lot of Android devices can record videos in high resolution. However, there are some downsides you will experience when storing these videos. For example, they will take up a lot of your device's memory storage space. Or you may have difficulty uploading them to different social media sites or sharing them via private message services online. To save storage size and share the video easily, you'll need to reduce file size of the video. Luckily for you, you can use these easy-to-use video compressors for Android to compress the videos.
5 popular video compressors for Android
Online Video Compressor
First we have Online Video Compressor. This is a web-based tool which can be used on almost all common browsers such as Chrome, Safari, Firefox, Internet Explorer etc. Users can compress a video easily and quickly with its simple and clean interface. Aside from that, it lets users compress videos without any limitation to the number of files or file size you upload.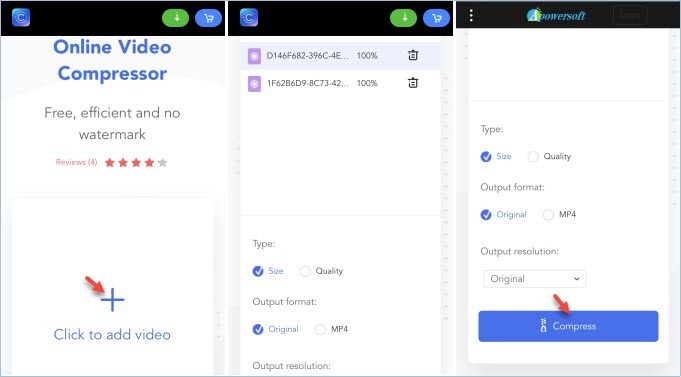 Also, it has a batch compression feature with which you can compress multiple video files at a time. It also provides a high compression rate and exports a video in high quality. What's good about this tool is that users can use the program even without paying.
Video Compress
Another free video compressor for Android is called Video Compress. Users can install this application from the Google Play Store. Moreover, it lets users compress videos and render them with different qualities. Albums that contain videos from your gallery can be compressed using this application.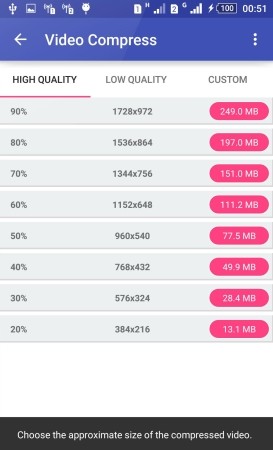 Apart from that, this application has other functions such as converting videos to MP3, rotating, extracting subtitles and many more. Also, videos can be sent through emails, uploaded to video sharing sites and other social media networks.
VidCompact
VidCompact is an alternative solution that can compress a video in many formats including MP4, FLV, MOV, AVI, etc. In addition, this app compresses video quickly and is simple to use, perfect for all users. Apart from being a video compressor, this application offers many other features such as a video converter, trimmer and MP3 converter. Besides, there are no extra fees to use all of these functions, just install the app on your device, then you're good to go.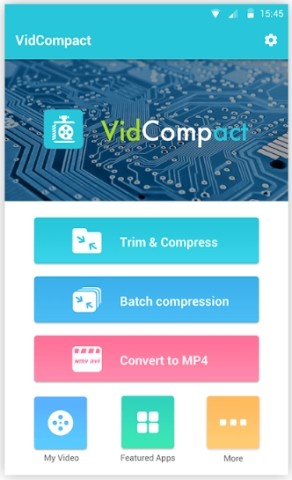 Smart Video Compressor and resizer
Smart Video Compressor and resizer is one of the best video compressors for Android. This tool enables you to resize the video file with its advanced compressor function. By using this tool, users can save more space on their mobile devices. Furthermore, it allows you to choose the compression speed, set video quality, change video dimensions and cut any part from the video. This app is compatible with Android devices that run an operating system of 4.2 and later.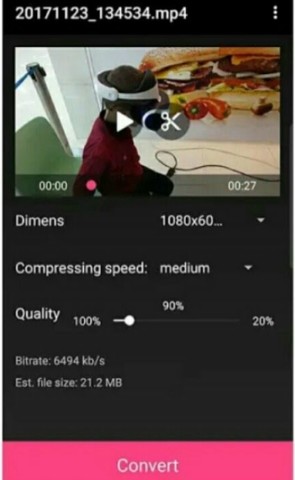 Video Resizer: Compressor
Last but not least is Video Resizer: Compressor. This application allows you to compress videos in any format. It has three different ways to compress a video such as high, medium and low quality. Aside from that, it lets you compress as many videos from your gallery as you'd like. The compressed videos will be stored in your phone's gallery in a new album.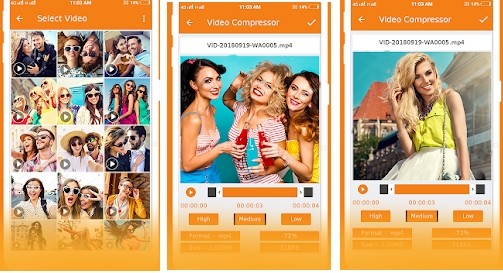 Conclusion
Now you've learned all about video compressors. You can start compressing your videos to save space on your device and share them to social media sites faster than before. The four video compression apps require you to download and install them on your device. If you don't want to install any software on your device, Online Video Compressor is the perfect solution for you. By the way, if you know any other useful online video compressors for Android, do not hesitate to drop a comment in the box below.