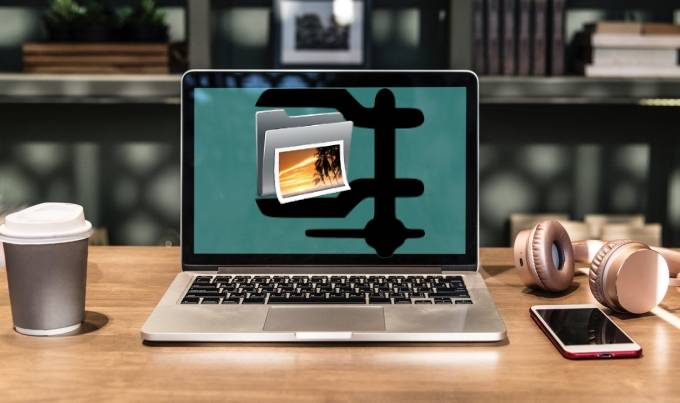 A lot of digital camera tools capture photos with a large file size. So it is quite time consuming to send files by email. Actually, you can shrink image file size before sending it. After reducing the image file size, you can send or share it to your friends more quickly. In that way, it will not take you too much time to upload the image since its file size is smaller compared to the original one. On that note, we listed the most recommended programs that you can try and help you out with your problem.
How to shrink image file size free online
Apowersoft Online File Compressor
Apowersoft Online File Compressor is a simple and reliable online program which can help you reduce images in any formats including JPG, JPEG, BMP, GIF, TIFF, PNG and so on. Users can reduce the image file size in just a few clicks. What's good about this program is that it doesn't leave a watermark on the output file. Aside from that, it enables users to utilize the program even without installing any application. Besides, it is compatible with any browsers like Chrome, Firefox, Internet Explorer, Safari and many more.
See the full guide on how to shrink photo file size using this program.
Open the browser on your computer and visit Apowersoft Online File Compressor.
After that, add an image file to the tool by clicking the "+" icon and then select the image from your device. You can also batch add multiple images to compress. Wait until the images are uploaded successfully.

Then, select the best type and proper output format according to your needs. Lastly, hit the "Compress" button.

Wait for the process to complete and then click "Dowload All" to save the compressed images on your device.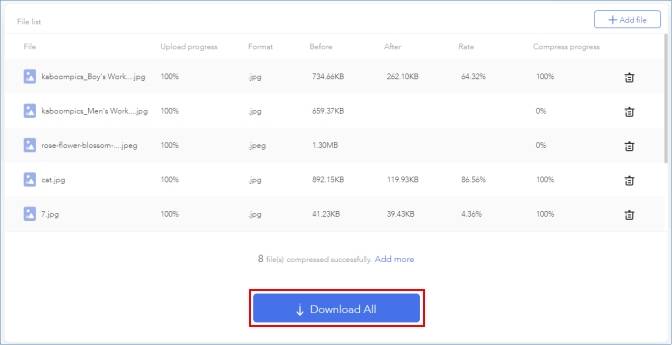 ILoveIMG
The next tool to use is ILoveIMG. This tool lets you compress image files in JPG, PNG and GIF. It has a clean interface so that all users can use it easily. Moreover, users can upload an image file from their device, Google Drive, or Dropbox. Also, it has a batch compression function which can compress multiple image files simultaneously.
To know more about how the program works, here are the steps below.
Visit the main site of the tool using your commonly used browser.
Next, hit the "Select images" button and then select an image that you want to shrink.

After that, click the "Compress IMAGES" button at the lower left corner of the page.

Once the images are compressed successfully, click "Save" when you see a pop-up window for saving the images. Then the compressed images will be automatically saved onto you PC.
ImageResize.org
An alternative program which can shrink picture file size is ImageResize.org. This program can compress up to 20 image files at the same time. Furthermore, users can upload PNG and JPG image files from their computer or by pasting the URLs of images into the program. Also, it lets you drag and drop the file to the program for convenience.
Follow the procedure on how it's done.
Open your favorite browser on your computer and then visit the main site of the tool.
From there, click the "Choose Images to Compress" button to upload your images or just drop the files onto the program.

When the files are uploaded, hit the "Compress Images" button. Wait for the images to be compressed.

Finally, hit "Download All" download the files to save them on your computer.
Conclusion
To sum it up, these three online tools can surely help you solve the problem of how to shrink image file size. If you don't want to install any software on your device then these programs are your best options. Aside from that, you don't need to worry about the storage on your device for installing the program since they don't require you to download or install any software. Also, you wouldn't need to spend any money, you just need a browser and internet connection. Then, you're good to go.