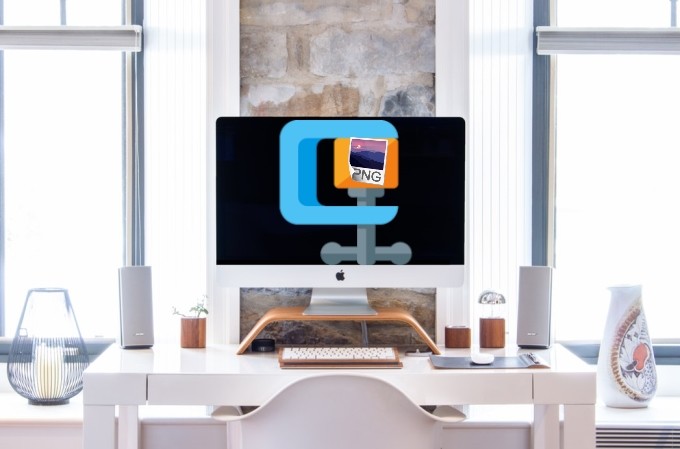 PNG, or otherwise known as a Portable Network Graphic, is a file type frequently used to store graphics for web images. A key feature is that it provides transparency. At times, the file size of a PNG image be too large. In these situations, you'll need to optimize it before uploading it to the internet. The good thing is that here we have found the programs which can reduce PNG file size in an instant.
The easy to use online tools to reduce PNG file size
Apowersoft Online Image Compressor
Apowersoft Online Image Compressor is a powerful web-based tool which enables you to reduce image file sizes. It is compatible with various kinds of formats, such as PNG, JPG, GIF, BMP, etc. This tool is simple to use and offers fast compression speed. As such, it is perfectly suitable for all users. Moreover, there is no limitation to the number of files nor the size of the file you upload. You can also compress multiple images simultaneously. This program can assure you that all of your uploaded images are 100% secure. Users need only to use their browser to reduce PNG file size online. Here is the full guide to how it's done.
First, head to your computer browser and visit the official website of the tool.
Next, upload your PNG files by hitting "Click to add image".

Once uploaded, choose your desired type of compression and the output format.

Then, hit the "Compress" button and wait until the compression has finished.
Save the compressed PNG files on your PC.
Compress PNG Images Online
An alternative tool which can help you to compress PNG file size is called Compress PNG Images Online. As its name implies, this is an online tool for compressing PNG images. This tool lets you reduce your image's file size one by one, and also by batch. It allows you to upload up to 20 PNG files. However, when using the program, you will experience some pop-up ads. Check out our procedure regarding how to reduce PNG file size online free with this tool.
Visit the website of this tool using your browser.
Hit the "Upload Files" button and choose your PNG files from your local drive.

After that, the tool will start to compress the images.
Once this is done, download the files to save them on your device.

If you want to delete the files immediately from the program, simply hit "Clear Queue".
Compressor.io
If you wish to try another program to reduce the size of your PNG file, please use Compressor.io. This program can help you to compress an image's file size by up to 90%. It supports two types of compression: lossless and lossy. Compressed files from this can maintain their original quality, almost like there is no difference before and after compression. One downside however is that users can only upload files up to 10 MB each in size. To learn more about how this program works, follow the steps below.
To begin, open your favorite browser on your computer and visit Compressor.io.
Hit the "Try It" button, then choose a compression type.
After that, drag and drop the file to the program, or simply hit "Select File", then choose a file from your computer.

Wait until it finishes uploading the files. After that, it will start to compress the file automatically.
Once this is done, click the "Download Your File" button to save the file.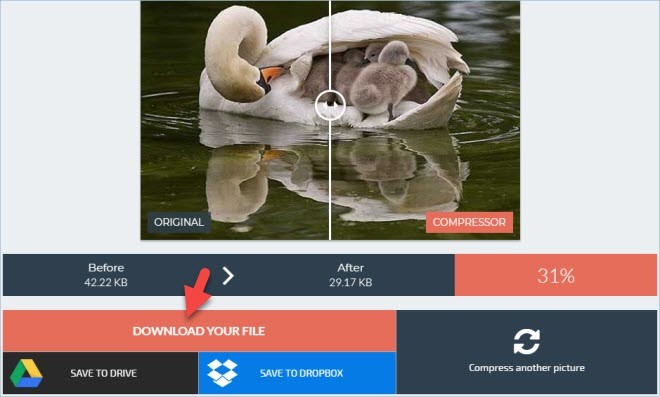 Conclusion
Above we have summed up the useful and handy tools which can be used to compress PNG image file. Each tool has different techniques for reducing PNG file size. If you look at the tools closely, you will notice that the Apowersoft Online Image Compressor is the best among them. It has no limitations on the number of and size of files. In addition, it has advanced compression functions which you will surely love as a user.