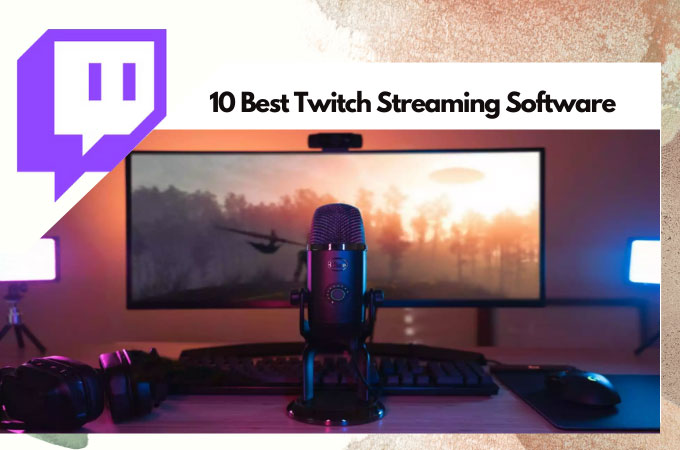 Start your Live streaming session on Twitch with the help of the following twitch streaming software in this article. These tools will allow you to deliver your visuals online. You can share your thoughts, promote and sell products, and much more. Read more for the 10 best streaming software tools for you to choose from.
Top 10 Twitch Streaming Software
OBS Studio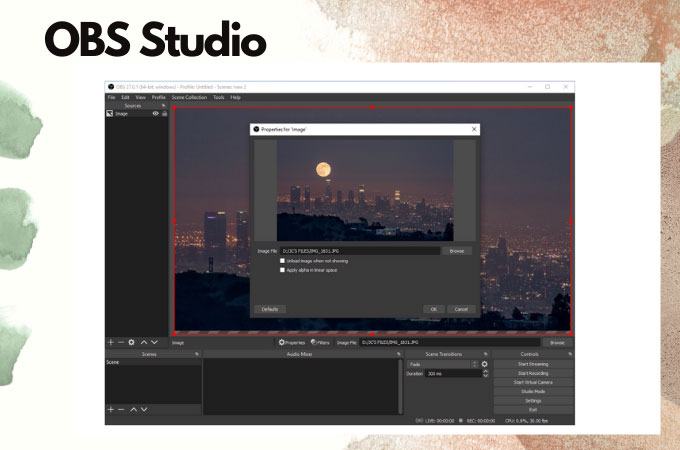 To start with, here's a free Live production software that can help you stream and record your Live videos at the same time. This tool is called OBS or Open Broadcast Software Studio. With its high performance, an unlimited number of scene templates, and intuitive audio mixer, this tool is one of the top Twitch streaming software available.
Pros:
With audio mixer and filters such as noise suppression, noise gate, and gain.
Allows you to take full control via VST plugin.
With easy and powerful options to add new and/or duplicate sources effortlessly.
Cons:
Has only better compatibility with MacOS.
Requires frequent updates.
Streamlabs OBS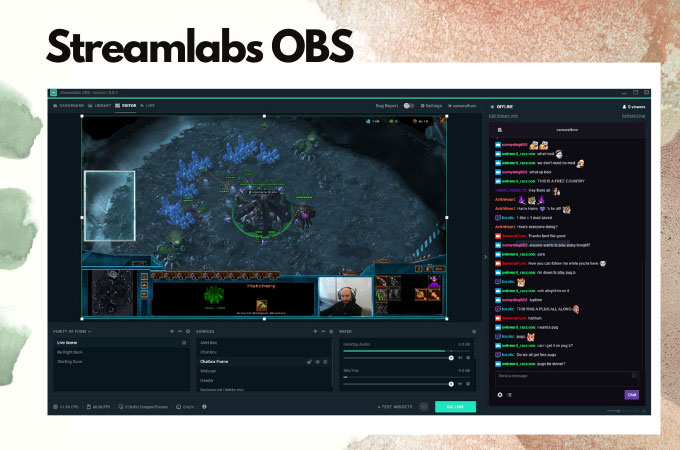 Another free and professional Live streaming and recording tool is Streamlabs OBS. Using this app, you can customize your Live streaming software by just dragging and dropping elements from the template to make your unique UI. Also, you can easily save your replays from your actual Live streams.
Pros:
Flexible and easy to set up.
Offers a lot of features and can manage your settings in one program.
Customizable.
Cons:
Few bugs
Does not work well with ChromaCam.
LightStream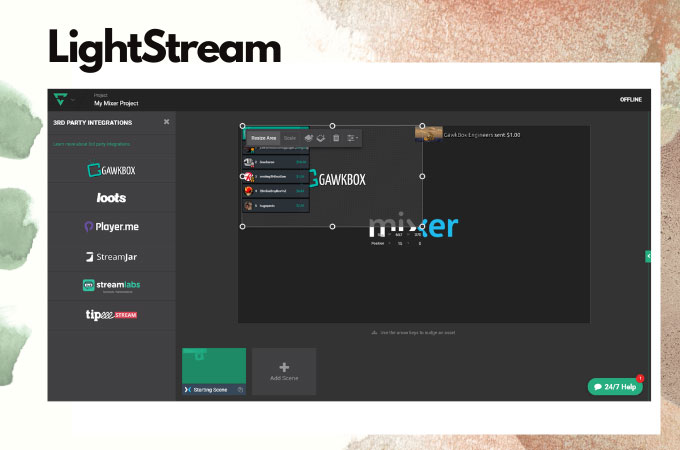 Here's a cloud-based Live streaming application called LightStream. You can design your own streaming session like a show by using different backgrounds from the templates. Moreover, this app allows you to invite guests and share a screen with them in an interview, a podcast, a collaboration, and more.
Pros:
Easy to use and set up.
Browser-based and no need to download installer.
Offers Live chat support.
Cons:
Not free
Frequent sound issues like noise during Live.
vMix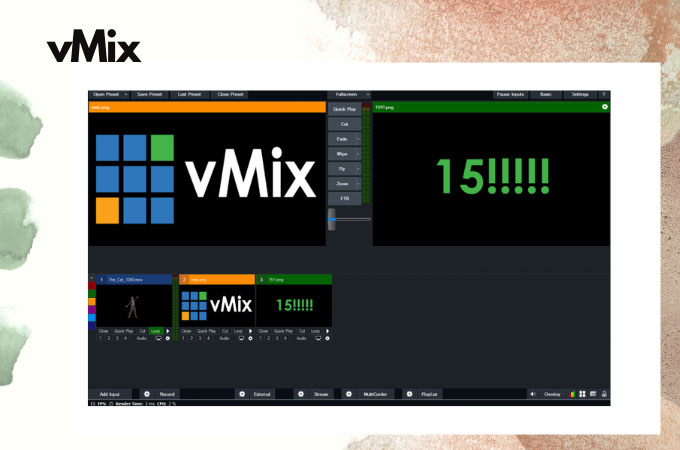 Next on the list of twitch streaming tools is vMix. This is a Video Mixer that uses computer hardware to create an HD video streaming session. It runs on Windows 10 and offers features including Live mixing, recording, Live streaming, and much more. Also, it is capable of 4K video sources like cameras, DVDs, video files, images, PPT, etc.
Pros:
Offers a high quality output with 4k resolution videos.
With lots of features and video options to customize your Live stream videos.
Offers a 60-day trial
Cons:
Not compatible on Smartphones.
Takes time to master the settings and features.
XSplit Broadcaster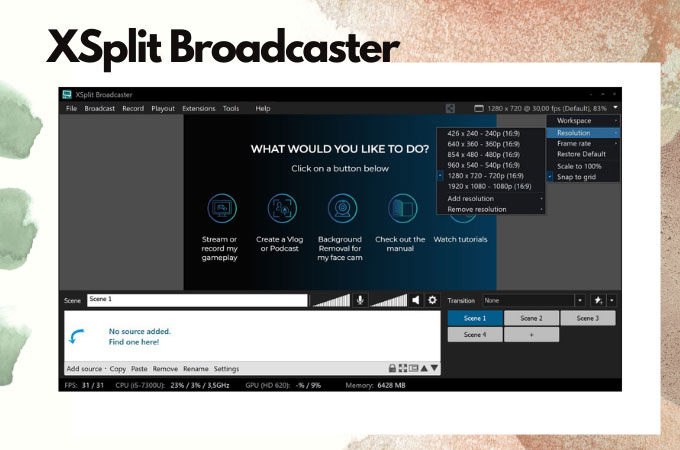 If you are looking for a quality polished Live internet broadcasting application, you can rely on XSplit Broadcaster. This amazing streaming app is available in various languages that allow users from around the world to use the app with ease. With its user-friendly interface, anyone can easily learn and master how to use it.
Pros:
Great app for beginners and very easy to use.
Has a lot of support forums.
Easy to record and take screenshot
Cons:
Pricey
Crashes occasionally
Gamecaster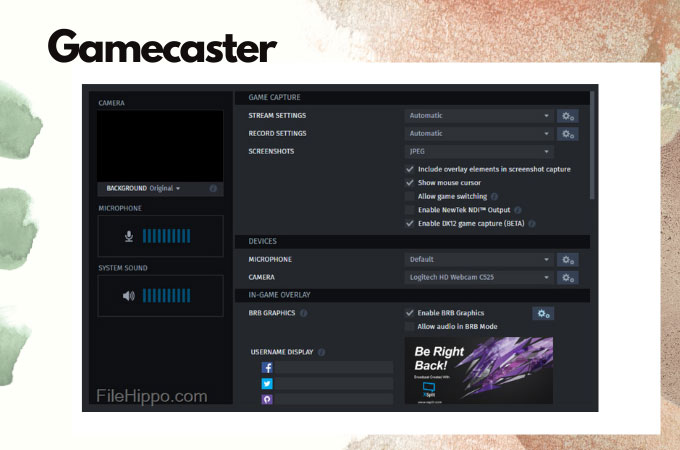 Gamecaster is another polished Live stream application that is very easy to use and understand. With this app, users can Live stream on Twitch, YouTube Gaming, Facebook Gaming, and others. It was formerly part of the Xsplit software, but now made its own platform. It offers a lot of scenes to make your Live stream sessions fresh and intuitive.
Pros:
Has a direct recording option.
Automatically links with Facebook, Twitter, and Google+ during play.
Regular update for features and functionality options.
Cons:
Does not recognize older games.
Paid app to use with full licence.
Nvidia ShadowPlay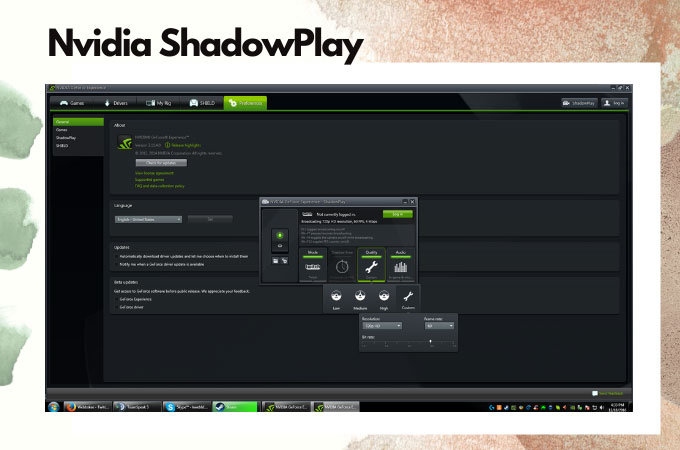 We also listed Nvidia ShadowPlay – a streaming application that offers a GeForce experience to stream your favorite games online. Start with just two clicks to share your session on Twitch, Facebook Live, and/or YouTube Live.
Pros:
Supports camera and offers custom overlays to help you personalize your livestream.
Can capture GIF and 8K screenshots.
Available for Linux, Windows, and Mac.
Cons:
Only works with Nvidia cards.
It cannot record the menu bar, popup menus, and dialog box.
Wirecast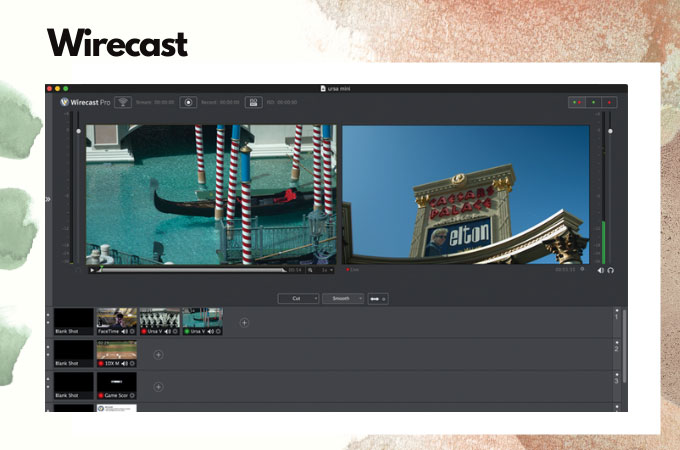 Moving forward, the next tool is a Live streaming application that has an input compatible with microphones, IP cams, Moving forward, the next tool is a Live streaming application that has an input compatible with microphones, IP cams, webcams, and many more. This is Wirecast. It can also hold a peer-to-peer conference for up to seven guests casting simultaneously.
Pros:
Offers 8-channel Audio Mixing
With external controllers
With unlimited video sources
Cons:
Not free
Will take a lot of time to set up.
OBS.Live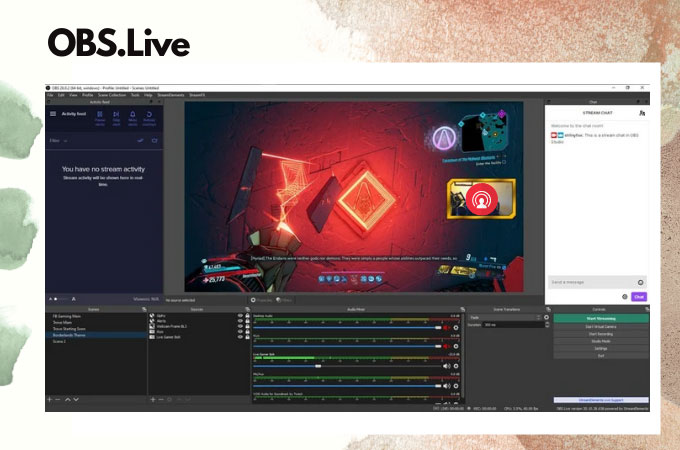 Then we have OBS.Live. This is a knowledge base streaming software developed to connect Twitch chat directly to OBS via OBS.Live add-on. It includes video guides, articles, tutorials, etc. to make your Live streaming session more intuitive to the viewers.
Pros:
Free
Open source and cross-platform.
Can stream to most video streaming platforms.
Cons:
Not applicable on windows XP
Can't use an audio file as a source
Casttingo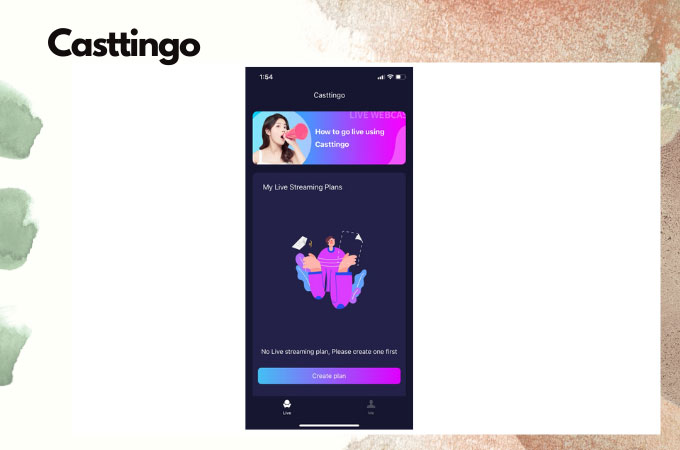 Finally, we also have Castinggo as the best streaming tools for twitch. This professional Live streaming application became the popular Live streaming app using your mobile phone. It offers massive templates that you can use to create a stunning background for your Live video. Get the application by hitting the download button below.
For Android:
For iOS:
Pros:
Simple and easy to use.
Fast transition to switch from front to rear camera.
Offers multiple background templates.
Conclusion
All tools listed above are great applications if you are looking for the best Streaming apps for Live streaming sessions. If you have other suggestions for the best streaming tools for Twitch, please contact us.