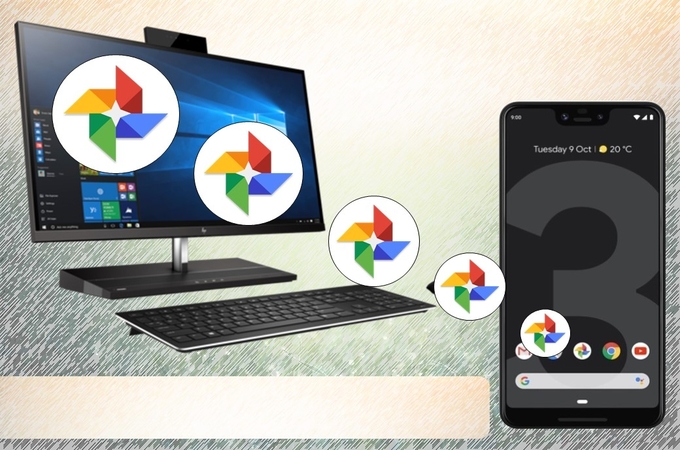 The Pixel 3 and Pixel 3 XL are the latest Android phones introduced by Google. Their cameras are superior to the previous Pixel 2 and 2 XL. A pack of features are also provided in these phones, including the slightly updated UI for the camera app, which makes it the best for capturing photos and recording videos. However, a phone has limited storage. For this reason, you may want to transfer photos from Pixel 3 to PC for sharing or backup purposes. Here are some of the best photo transferring tools for you to do this.
Ways on How to Transfer Photos from Pixel 3 to PC
ApowerManager
ApowerManager is an excellent program that can be used to manage, backup, and transfer phone files with the use of a PC or Mac. It works perfectly on both iOS and Android devices such as Pixel 3 and 3XL. Moreover, this tool offers a simpler interface with very easy steps to follow in managing and transferring your files. This usability makes it a good tool to transfer photos from Pixel 3 to computer. To start using ApowerManager, just follow the given steps below.
Download and install the ApowerManager program on your PC and Pixel phone.Download
Run the app on both your phone and PC. Then connect your Pixel 3 or Pixel 3 XL to the PC via a USB cable. You can also do this via WiFi.
On the desktop program, click the "Manage" option located at the top of the interface, then proceed to the "Photos" tab.
Select all of the photos you wish to transfer and then hit the "Export" button to move them from your Pixel 3 / 3 XL to your computer.
Droid Transfer
Another tool that you may use is Droid Transfer. This is a reliable file transferring tool for Windows, and it works with a Transfer Companion app for Android devices, like the Google Pixel 3 and 3XL. Moreover, you may also use this to backup important files such as your photos and videos. To learn how to transfer photos from Pixel 3 to PC using this tool, just refer to the steps given below.
Download and run the Droid Transfer app on your computer. You can also download the Droid Transfer Companion app from the Google Play Store on your Google Pixel 3.
Connect both devices by scanning the QR code visible on the Droid Transfer interface using the Transfer Companion app on your phone.
Once connected, go to the "Photos" tab, then select the photos you want to transfer. Click "Copy Photos" to back them up onto your computer.
Extra Tip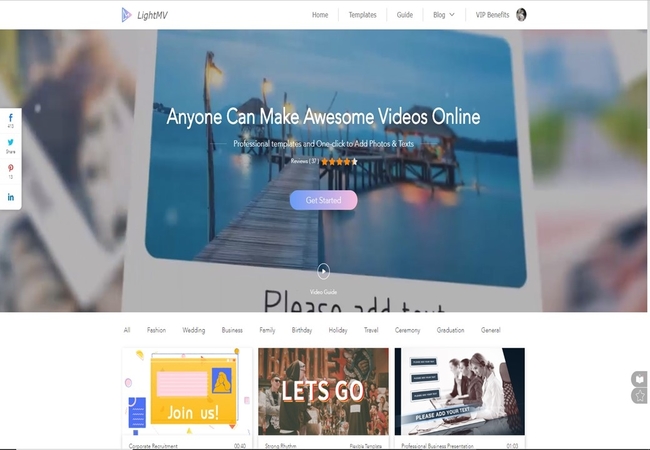 With the best camera being on Pixel 3, you can take many high-quality photos. It would be amazing if you could turn these photos into a beautiful and unique presentation display, like a music video. Luckily, we have here one of the best and most easy to use music video maker – LightMV. This is a video making program that, with its eye-catching video templates and designs, you can use to produce a creative music video. You can try this program by following these simple steps below.
Visit the LightMV official page.
Select the template that catches your attention.
Add photos by clicking the "+" icon, or simply drag and drop them to the box on the interface. You may also insert texts or phrases to add to the designs on your video.
Afterwards, click the "Produce" button to process your video.
Subsequently, click the "Download" icon to save your video onto your computer.
Conclusion
Managing and transferring data has never been so easy, especially if you want to transfer and to back up your pictures from your Google Pixel 3 and 3 XL to your computer. The tools outlined above are highly practical and can help you transfer photos without a hassle. From the two tools, I highly recommend ApowerManager, as it provides a great experience in transferring your photos safely and quickly.