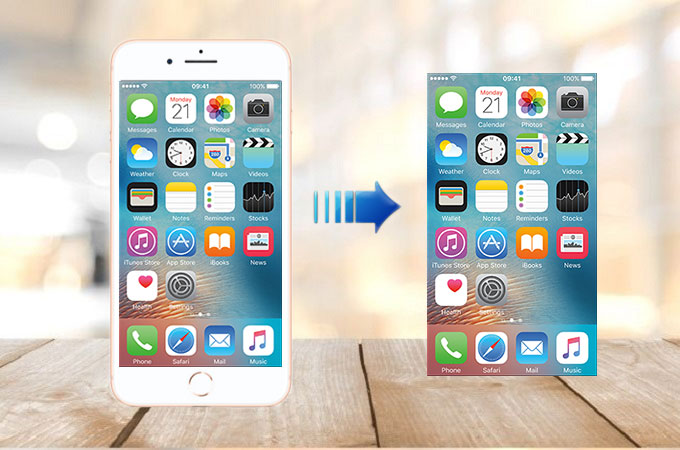 Taking screenshots have nowadays become indispensable for phone users. You may often take screenshots to capture some activities you've made on your phone as a proof of certain conversations on messaging apps, video calls, visited websites and many more. Also, it's a good way to screenshot your gameplay to show certain skills and afterwards share it with other gamers or friends. But how to take screenshot on iPhone 8, a newly released iOS device for you? It may be confusing. Considering this, we will provide you some tips on how to do it using your iPhone 8.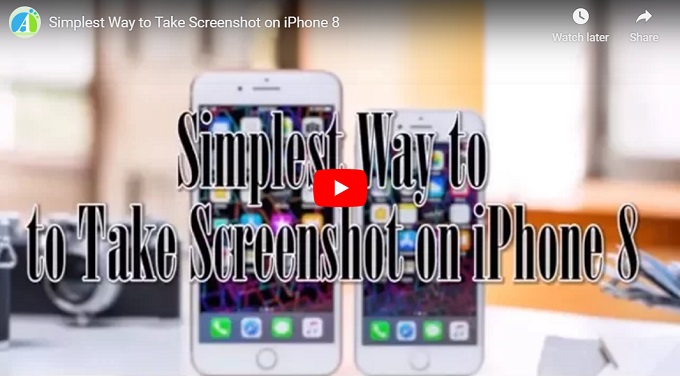 How to Take Screenshot on iPhone 8
iOS 11's New Screenshot Tool
As we all know, iPhone 8 is coming together with the newly-released iOS 11. Taking screenshots on iOS 11 is easy in the traditional way. Just press down the side button and home button simultaneously, and it will create an iPhone 8 screenshot. The only difference now is that after taking screenshot there is a thumbnail on the left bottom of the screen that stays for a while and will automatically disappear once you didn't do anything with it. You can edit your screenshot right away by adding text, cropping, adding signature, magnifying content on the screen as well as adding shapes on it is also possible. Once done, you can quickly share it with your friends and transfer it to your computer without even opening your Photos. If it's not the one you want, you can remove it by sliding it to the left.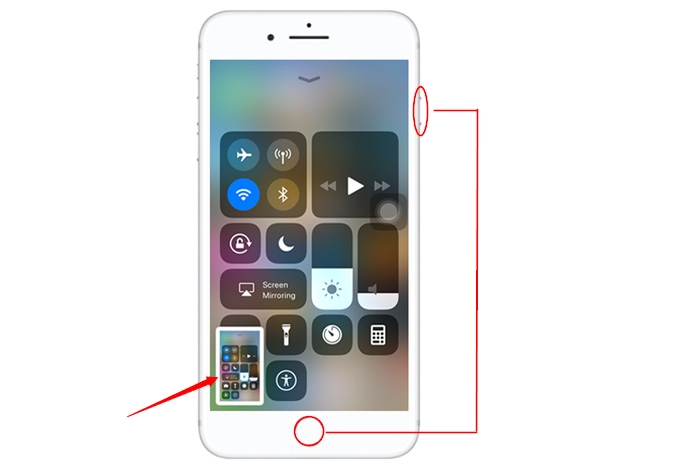 ApowerMirror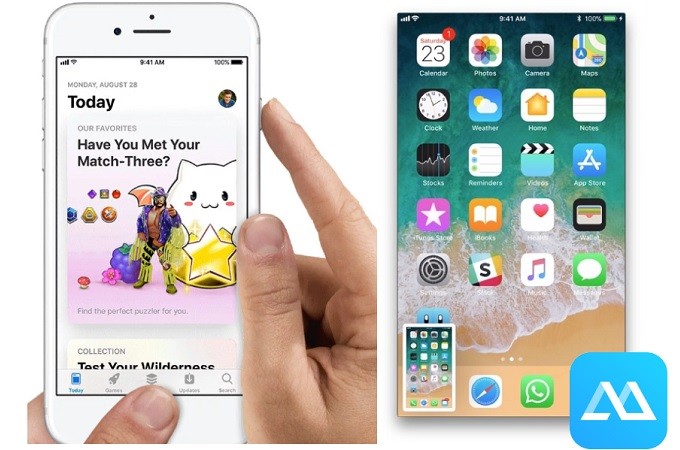 Primarily, ApowerMirror is developed to mirror devices into a larger screen like computers and TVs. To continue giving quality service to its users, the developers are adding more flavors to the menu. While mirroring your iPhone 8, you can also take screenshots of important scenes on your phone. The screen capture feature was infused to be your all-in-one tool for all situations. Not only that, screen recording is possible too. That is why it considered one of the best alternatives to consider. To take screenshots on iPhone 8 here is a guide.
Download and install the app on your phone and your PC. Use the download button below to directly get it.
Note: Connecting wireless requires a connection on the same Wi-Fi server.
As soon as you install and verify the connection, launch the app on both devices.
On your mobile device, swipe up to reveal your control center. From there tap on "screen mirroring" and finally tap the name of your PC to begin the mirroring.
To take screenshots, eyes on the right part of the interface and click the camera icon
Alternative app – Awesome Screenshot for Safari
Another alternative tool that can help you take a screenshot on iPhone 8 is Awesome Screenshot for Safari. It is a screenshot extension for Safari and it has good compatibility with iOS 8 and later. This tool enables you to capture any side of the Safari. Besides, you can mark the screenshot, blur private information, crop, edit, and add text among many more. Let's learn how to use this tool to capture iPhone 8 screen.
Firstly, install the application on your iPhone from the App Store.
Once installed, launch it. Then, open Safari to enable the screenshot extension.
Once done, search the link and enter the web page that you want to screenshot. Next, tap on the "Full Page" and then choose the page that you want to capture and tap "√" button to save it.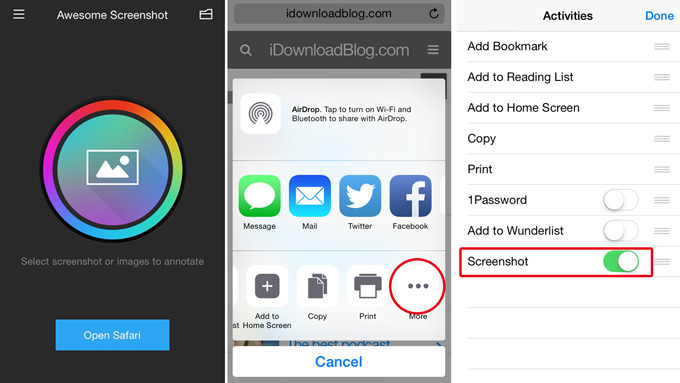 The given tools stated above will surely help you to capture the screen of your new iPhone 8. You can try them all. Obviously, it's easy to take a screenshot and edit and share it on iOS 11. However, if you are looking for an application that can also manage your phone data except for taking screenshots, then Apowersoft Phone Manager is perfectly suitable.