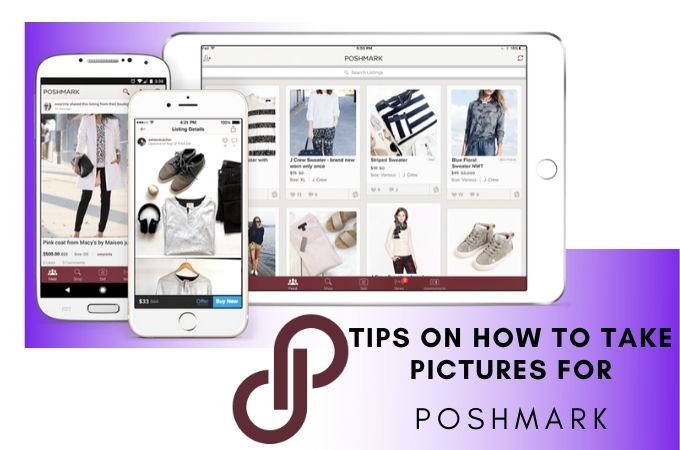 Poshmark is a simple platform that allows you to sell your product and get a good amount of sales. While it's easy to sell, learning how to take pictures for Poshmark is the most important part before posting and selling. However, it seems difficult to deal with even for an amateur seller. That's why continue reading this article is a must.
Full Guide on How to Take Good Pictures for Poshmark
Ways on How to Capture Good Pictures for Poshmark
Apply Good Lighting
Having a good lighting before taking a picture on Poshmark is one of the most important part that any type of seller should keep in mind. Not to mention most of photographers consider this as some of the Poshmark photo tips. Before you pick up your phone or any digital camera, your product must be placed where perfect light is coming from. Besides that, there are different quality of light such as sun light, window light, reflected light, and back light. Each of them are not created equally, meaning to say you have to practice how to use them properly. You can go outside to practice light sources and see what works and what doesn't.
Use a Good Background
As you can see most products listed on Poshmark has a white background. This is the best idea on how to take good pictures for Poshmark and increase sales. Not only it will show the least amount of distractions, but also it is easier to upgrade from white to any color. You can use a whiteboard which you can buy nearby or any drugstore or art store at a cheaper price. Just make sure to look for pure white as off-white.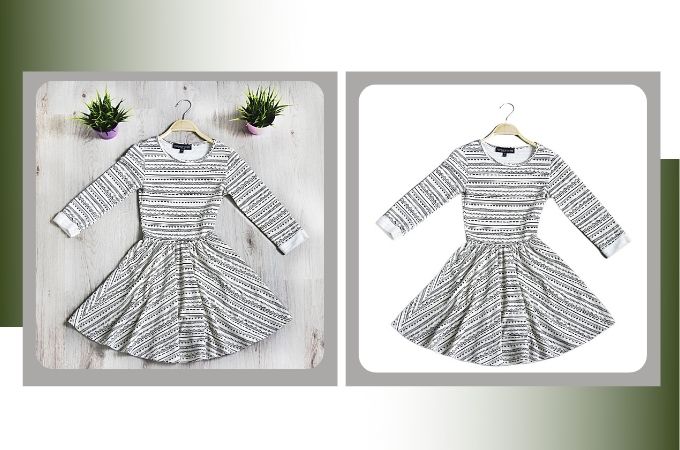 Poshmark Photography Tips
Before you proceed with the Poshmark photography tips, here are the requirements in creating Poshmark photos that you must follow.
Poshmark photo should be in a square format 1:1 ratio.
Never use other photos you didn't take or get permission to use.
Use a white background.
Make sure to add a clear description of each of your listed items.
After that, here are the Poshmark photo tips for you to make sure your doing the right things.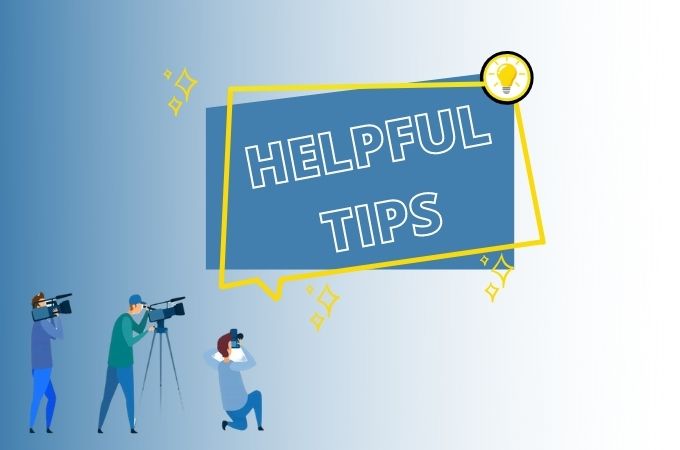 Equipment
A smartphone is the basic equipment you would think when you need to take pictures for Poshmark. Good thing, you can level up your shots by using other equipment. Check some of the equipment below.
Backdrop
It helps you have a neat and clear background. It is absolutely true that you can never go wrong using a white backdrop, however, other solid color background also works really well.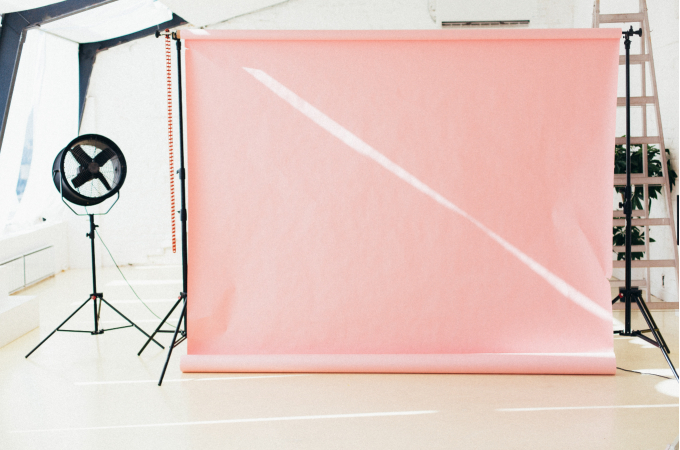 A tripod
If you have multiple items to shoot in one session, a tripod is the most suggested Poshmark picture tips for equipment.
Artificial lighting
In case you have a hard time to achieve natural light, then you can use an artificial lighting. You can buy it in low price that comes with two forms such as ring lights and box lights.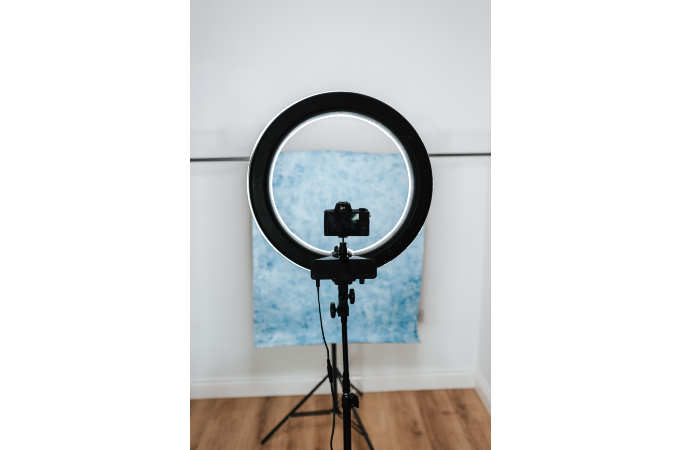 Editing
Once you've discovered the importance of using a camera and how to take pictures for Poshmark, then it's the right time to learn some of the photo editing essentials to enhance your captured photos. Below is one of the basic Poshmark photo tips to get you started with the photo editing process.
Crop and Clean Up Your Images
It is inevitable. Professional photographer or not, the process of cropping and retouching a photo is the next part after the photoshoot. It happens when your photo has distracting parts due to a camera with a dusty lens. To resolve it, you can make use of editing tools that offer spot-removing tools. Most of them used clone stamping and spot healing. It helps you clean up your images. And to discover one of the best Poshmark picture tips, you may refer to the app provided below.
Use Apowersoft Eraser to Achieve Quality Backdrop for Poshmark Photos
Apowersoft Background Eraser is a professional app available for Android and iOS devices. In just a few seconds, the background of your photo will be removed. Not only that, it lets you change the cut out by choosing some of its built-in solid color background and awesome backdrop templates. Also, it lets you use your own backdrop. With its easy to use features, you can create a good quality Poshmark picture.
How to Take Pictures for Poshmark with a Clean Background Using Apowersoft Background Eraser
Install the app and choose the second recognition of your photo taken using your camera.

The app will remove the background automatically and then tap "Background".

Pick any plain color background for your product and hit the "Check" icon to apply it.

If you are good with the result, tap the "Save HD" button.
Note:
If you want to avail of its giveaway that lets you process 30 images for free, then visit its official page and click "Free VIP Account".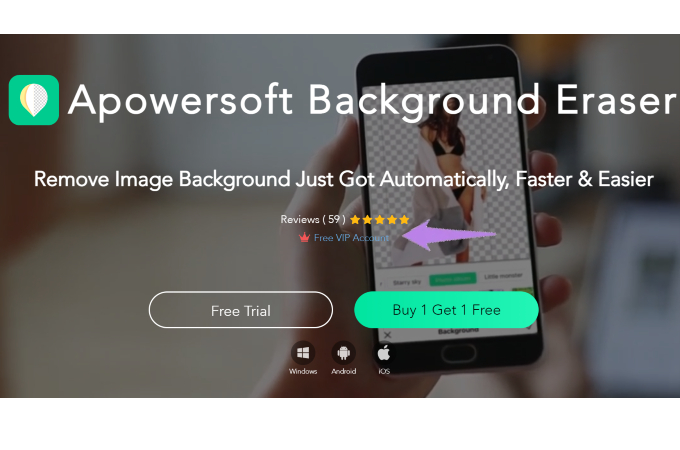 Conclusion
Now you have all the best ways and tips on how to create a good quality Poshmark photo. And if you want to save your time and money, then using Apowersoft Background Eraser is the suggested tool. Using this app is one of the best Poshmark photo tips you have to learn. It does not let you hire a photographer just to have a clean or neat background. This app will do its job to achieve it.