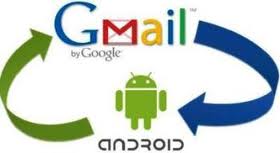 Android is the primary mobile operating system developed by Google, it is no wonder that most of its services are linked with this American internet giant. From voice commands to sending of emails, you will see Google's connection to every Android smartphone. Compared to other mobile operating system, one strong point of Android is that you can use Gmail to sync mobile contacts. It also grants you the ability to customize and link Google data without any fuss. This method comes very handy when you need to root or reformat your smartphone. Moreover, how to sync contacts from android to gmail is very easy to carry out. See the detailed guide as below:
Optimal guide to sync Gmail contacts with Android
☆
Direct way to sync contacts to Android
Firstly, make sure that you have an existing Gmail account on Android, but if not, you need to create one. Since you need to transfer contacts from your email to your device, your Gmail contacts should be up and ready. Make sure that each entry has its designated name, mobile number, email or any related info. When everything is properly set-up, follow these steps:
On your Android phone, tap the "Menu" button, then go to "Settings".
Tap "Accounts & sync" and tap the green button with a plus sign saying "Add account".
From the list of available options, choose "Google".
Tap "Next" and sign in to your Gmail account by entering your username and password.
Then tap the "Sync contacts" option and wait for the process to complete.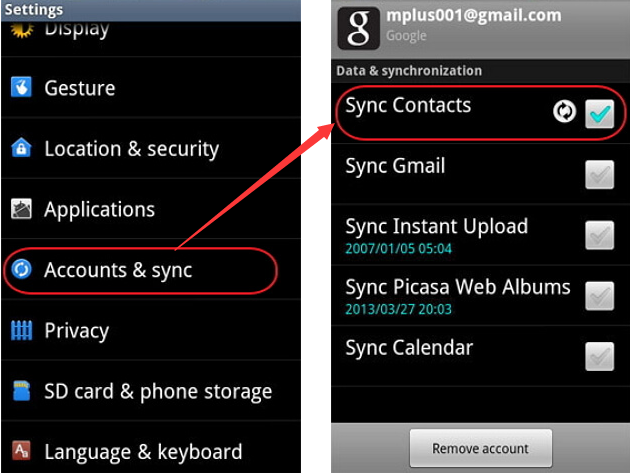 Indeed, it is really easy to sync gmail contacts with android phone. Yet better be warned that this technique is for users who have Gmail account on Android.
☆
How to Transfer Contacts to Android Using Phone Manager
If you don't have a Gmail account on your mobile, you need to export contacts from Gmail to PC and then make use of the phone manager to transfer contacts to your Android. Apowersoft Phone Manager is a simple yet convenient way to transfer all your contacts from one source to another. With this method, it does not require you to sync gmail contacts with Android with the confusing process. Please refer to the detailed steps here: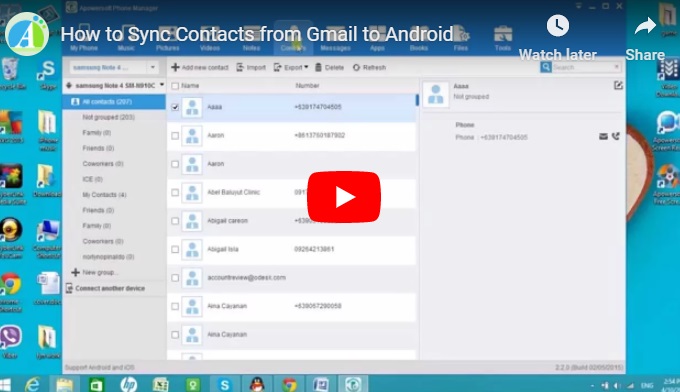 i
The contacts file refers to the Gmail contacts exported from your account. You can easily extract this by opening your account and clicking "Contacts". Select all the entries you wish to transfer and click "More" button. Choose "Export" from the drop down menu and save the file on your computer. This is an easier workaround solution for those having problems on how to sync contacts from android to Gmail.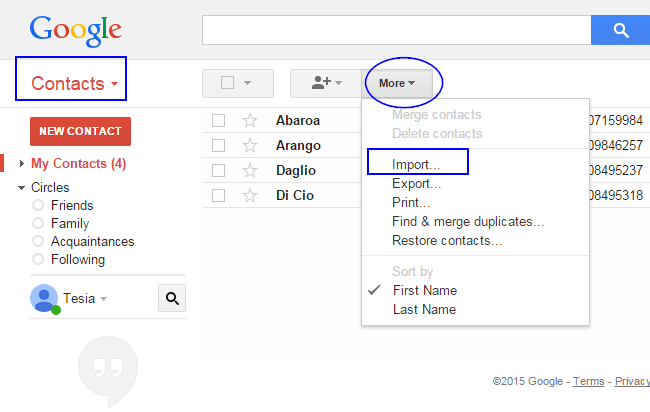 ii
And then, use phone manager to do the remaining steps. There is no need to sync emails or create complicated set-ups. All you need to do is to follow steps as below:
Download and install the program on your computer.
Open the app and connect your Android phone to PC using USB cable, Wi-Fi connection or 2D code scanner. Note that for wireless connection to work with, you need to install the Phone Manager app on your device.
Back to the PC program on the main interface, click the "Contacts" icon on top.
Click the "Import" button and locate "Contacts file" on your hard drive.
Hit "ok" and wait until transferring process completes.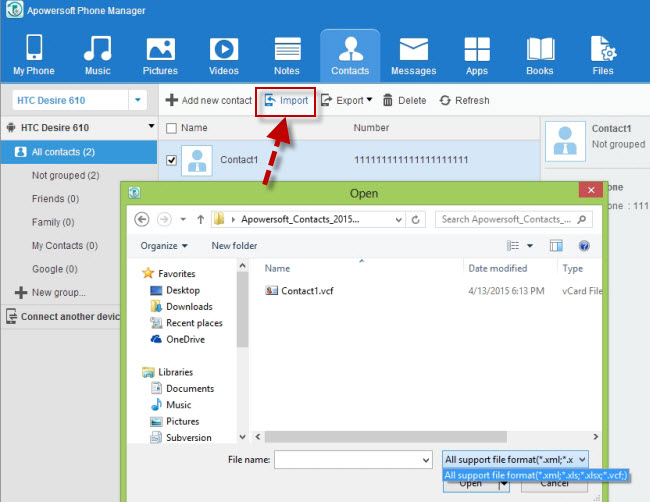 Besides the ability to efficiently transfer files, the tool is moreover equipped with other useful features. It is an all-around phone management tool that works with both Android and iOS smartphone. This application comes fully compatible to almost all types of Android handsets. It can transfer not just contacts but other data including messages, apps, bookmarks, call logs, wallpapers, music, videos, documents, and all others. Aside from the ability to conveniently transfer files, the application can also backup as well as restore mobile data to save you from the accident of system crash or failure.
If you cannot figure how to or the method introduced above baffles you, please try this method as it's much easer to go with. By using Apowersoft Phone Manager, you can transfer contacts with just few clicks of a button.