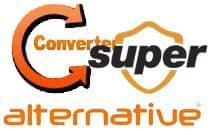 Video sharing, downloading, and uploading is one of the hottest trend that many internet users are busy with. Every day a bunch of videos are uploaded in the internet to be viewed by million of internet users around the globe. Share this video to different devices would not be possible without converting them into a format that is recognized by your device. One of the program that video fanatic uses is the SUPER video converter. So as I continue with, I will make a brief SUPER review.
All You Need is a SUPER
Simplified Universal Player Encoder & Renderer or commonly known as SUPER Video Converter is a program that specializes in video and audio conversion to different file format output. File converting is not a problem with this program, that is why many people continue to use this tool. However, you can't appreciate a product without knowing how it works. So here are some of the Pros and Cons of SUPER to understand it functions properly.
Pros:
It can convert various file formats.
Has a built in media player.
Well rounded.
Cons:
Need to download and install it before using it.
It is perplexed to use specially for green hand users.
Uses large portion of CPU which makes it freeze during the conversion process.
Not fully supported in Mac OS.
The conversion rate is at times slow.
It is a good program to have, but it is also important to have a SUPER video converter alternative, to have a tool to depend on if the flaws of SUPER strikes. So let's talk about some alternative converter.
The Free Online Alternative to SUPER Video Converter
This freeware right here is the hands down the best SUPER alternative that we can get. I'm talking about Apowersoft Free Online Video Converter, a powerful program that is designed to meet one conversion needs. Once you try this video converter you will probably have a second thought of making it your primary converter since it can function better that any video converter tool in the market. The attractive qualities that Apowersoft Free Online Converter has included, a web based platform so downloading and installing software is not necessary. Moreover, it also has a user friendly user interface that is perfect for beginners, a fast conversion rate, and very stable that it does not crash or freeze the computer. And most of all it supports both Windows and Mac OS, systems that most of the people around the world uses. This attribute makes this tool a not just alternative to the SUPER video converter, but a much better video converter that is worth trying.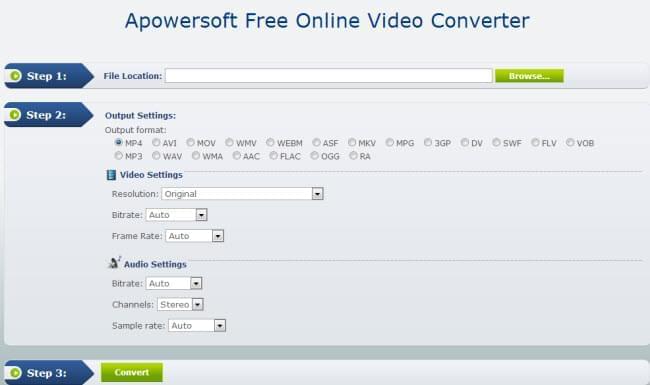 In an event that your demands are not yet met with the above mentioned free online converter, then you can use the Apowersoft video converter studio. This is a much advance program that has added features such as a built in player, video editing functions, and many more. A shareware that can guarantee you with the best video converting experience ever.
Conclusion
Video conversion might be tricky if you use a converter is not reliable enough. It is always advisable to use a stable and well rounded programs such as the program that is mentioned above. And if you want a faster conversion be sure to use a more faster converter which is the Apowersoft Free Online Video Converter.