Convert Those Files with Format Factory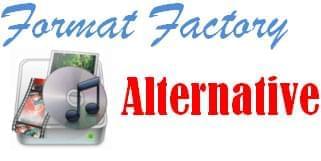 When we talk of the Format Factory we are basically talking about an amazing freeware converter that can convert your file into almost every format that is available. Such as MP4, MP3, 3GP, MOV, AVI, and many more. This program is the one of the user's choices in line with video converting. Since it works well for a free converter program. However, in spite of being widely used, this program still posses some drawbacks that needs to be improved. So with this reason all we need is to have a Format Factory alternative to fill in the flaws that the program has. Here are some points to understand more about the programs Pros and Cons.
Pros:
It is widely known.
Supports audio and video file conversion.
It is compatible with any portable devices.
Cons:
It utilizes huge CPU usage during conversion process.
The conversion speed is low.
Only support Windows operating system.
It has a little bit confusing platform.
It has a bunch of ad-ons that is shown during installation, which some considers to be spyware.
The Outstanding Format Factory Alternative
To have an excellent file conversion requires a powerful program to utilize. One of the best free Format Factory alternative to have was no other than the Video Converter Studio. This program is created for the purpose of converting files to the highest level. It is such a wonderful converter to have to, not only as an alternative but as a main converter as well. Its popularity is not as high as those of Format Factory but this program can perform better if given a chance to. Here is the list of the interesting features about Video Converter Studio, and why it can perform well than Format Factory.
Features:
Easy to use, due to its friendly user interface.
It has a video editing functions that can, crop, trim, adjust effect, of a certain video that you converted.
Support adding subtitle file.
It can process multiple output file formats, even the most talked about HTML5.
It is compatible with all mobile devices like Apple, Android, Sony, DVD, and so forth.
Its edges over Format Factory:
It has a way faster conversion speed.
Performs well with other OS such as Mac.
Enables audio adding to the video.
It has a snapshot feature to make pictures out of a video clip.
You don't to be an expert to see the major advantage of Video Converter Studio compare to the conventional Format Factory.
On the other hand if you are still looking for a much simpler alternative to format factory, then Apowersoft Online Video Converter is the one for you. It also has a cool feature that may resemble like the Video Converter Studio. Although, this converter tool right here is a web based tool that can lessen any CPU usage of your PC, and no downloading or installing that is required. And the best thing is that it can perform as a reliable Format Factory alternative for mac. A kind of compatibility that does not meet with a program such as Format Factory. This converter has an easy to use interface that can be used even by first timers. Yes it is simple but its converting power is way better than those paid converters.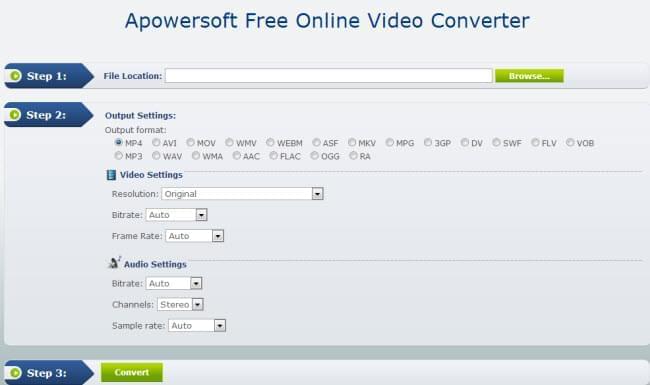 Conclusion
After doing a sort of Format Factory review, I realized that even a popular program such as the Format Factory still has some flaws that need to be corrected. That is why using an alternative is a must, because using alternatives will give you some hint and other options to utilize, than to stick with one program that can lack some features.