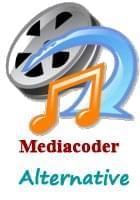 There are a lot of portable and easy to use devices and gadgets that is circulating throughout the globe. Most of them have the feature of playing music and videos. Adding music or video clip is sometimes tricky; file conversion is needed for it to function on your device. And to know more about converters, I'm going to do a mediacoder review and some of its best alternative as I continue with this post.
Learning the Mediacoder
Their site referred to it as a media transcoder, but to understand it clearly it simply means a video converter. This is an awesome tool to use for all file conversions that you have such as, MP4, AVI, MOV, WAV, and many more. It is considered by many as one of the top video converter program that is out in the market. For it can be used by everyone, however it takes a little bit effort for those first timers. To learn more about this tool here are some of its Pros and Cons that this converter has.
Pros:
It is free.
Support many media formats.
Cons:
It requires software download and installation prior to converting your media files.
Its platform is somewhat perplexed for newbie.
Only support Windows OS.
Slow file conversion rate.
This program is indeed a good converter, but it is also necessary to have a mediacoder alternative available in case you experience some hassle that this tool possess. There are various alternatives that we can use; I will list some of them as I continue.
The Finest Free Online Mediacoder Alternative
Now let me show you the finest free online alternative to mediacoder that you can get. These alternatives are guaranteed to be effective as there are many users' positive feedbacks that are given to them.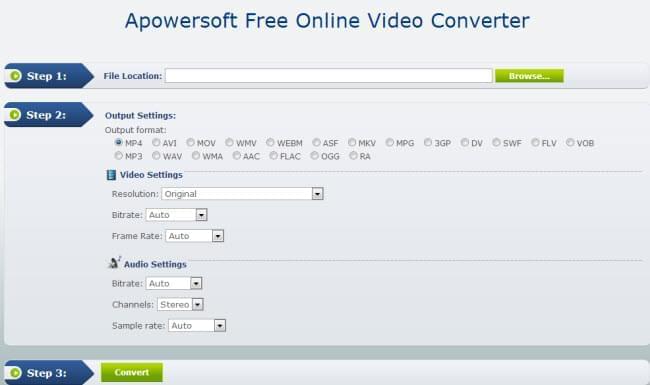 First on the line is an amazing freeware that is called the Apowersoft Free Online Video Converter. This program can serve as a perfect substitute to Mediacoder since this program is powerful enough to meet any video converting needs that the user has. If we compare both of converters according to their functions we can easily say that Apowersoft Free Online Video Converter has the edge over the Mediacoder.
Here are the some Pros of Apowersoft Free Online Video Converter and compare it yourself.
It is a web based tool so there is no need for any further software download and installation, which definitely time consuming.
Possess a very simple user interface that can be used even for green hand users.
Supports Windows and Mac OS which makes it a perfect Mac mediacoder alternative.
Its file conversion rate is significantly faster.
It is 100% virus and malware free.
On the other hand, if the above freeware does not satisfy your needs, you can use this fantastic shareware, the Video Converter Studio. This tool is a more advanced version of the Free Online Video Converter, although you may find some similarities since they are created by the same company. In spite of its advanced features, its user interface stays simple which is not confusing to use. Some added features of this program include subtitle adding, video editing and merging multiple videos in one.
Conclusion
Mediacoder has been a well known converter for years and it performs well. However, after looking at its Pros and Cons, I think the Apowersoft Free Online Video Converter has the slight advantage as it makes file conversion at the higher level, even more than what Mediacoder can do.