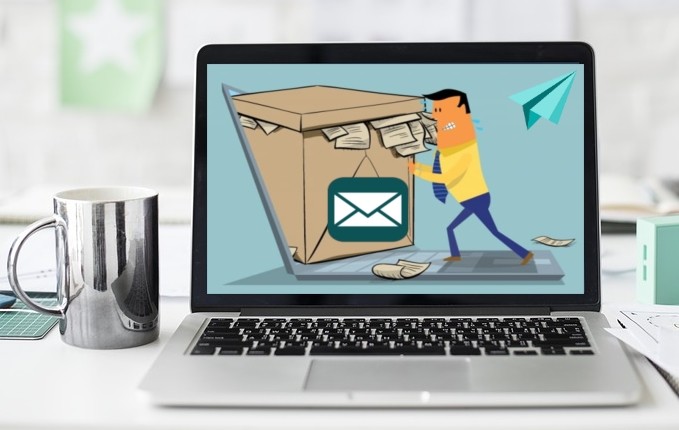 One of the fastest and easiest ways to transfer files online is to send them via Email. However, sending large files is impossible due to the limitation of the file size of the Email service you are using. These Email services can include Gmail, Ymail, and Outlook. Gmail and Ymail allow only up to 25MB, while Outlook's limit is 20MB. So if your files exceed their maximum limits, you really need a file compressor, a file transfer or another tool so that you are able to send them. Luckily for you, this article will provide you with five ways to send a large file via Email.
Five efficient ways to send a large file via Email
Use a file compressor
First on our list is called ApowerCompress. This wonderful tool allows you to compress large files into smaller sizes seamlessly. It supports a lot of formats such as MP4, RMVB, AVI, MOV, PDF, PNG, JPEG, and many more. With its great advantages, this compressor is one of the best tools that you can use to send a large video via Email. Furthermore, this tool has other additional features: crop a video, adjust the output resolution of your video, select output format, compress your files by batch, etc.
Visit its official website to download the application now! You will be impressed by its amazing features.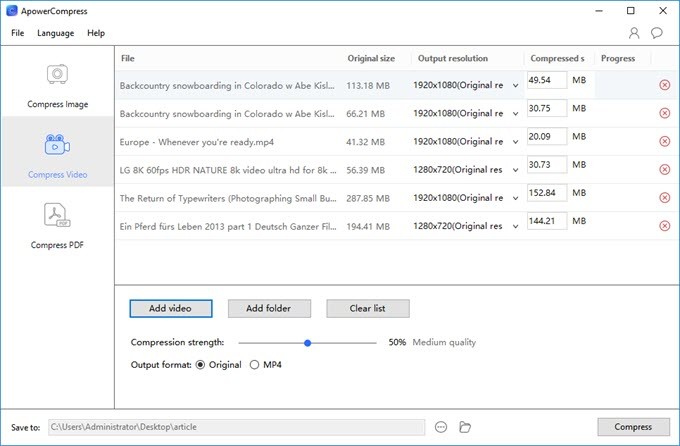 Tips: If you need to send a large file via Email on your Android or iOS device, you may use Online File Compressor to compress it. It can compress images, videos and PDF files quickly and for free.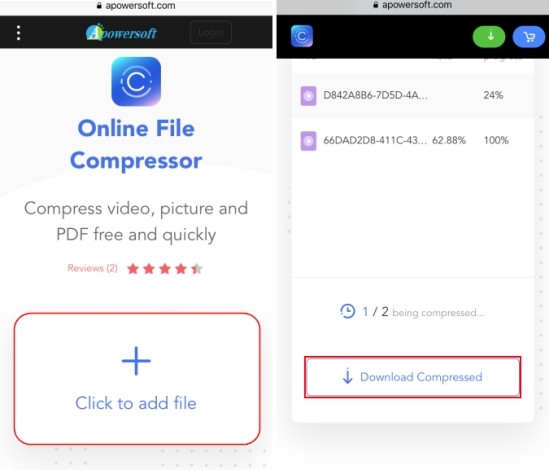 Upload to cloud storage space
Another way to send a large file via Gmail is by uploading them to a cloud storage space. This is one of the many features of Gmail, which includes Google Drive. Without a doubt, it is one of the most popular and handy cloud storage services available online nowadays. Moreover, just by signing up for an account, Google will give you 15GB of storage that you may use to save your files such as videos, documents, music, and many more.
You just need to upload your file to the Google Drive and then you can get the shareable link to send your large file via Gmail.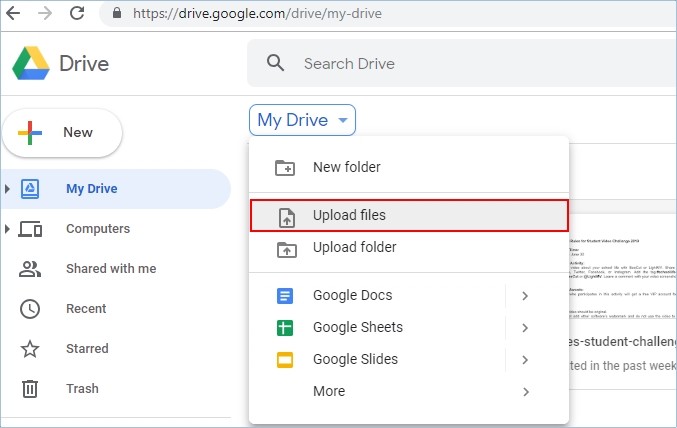 Use online service
Another option to send a large PDF via Email is by using online services. There are a lot of free online services where you can send large files easily. Here we have some of the easy online services that you may use. These include Jumpshare or Securely Send. With Jumpshare's free account, you can have up to 250MB worth of files. Upload your files, then you can copy the link to send them via Email.
Another option is to use Securely Send, which gives you 2GB worth of storage space. You may send your files directly via your Email account with this service.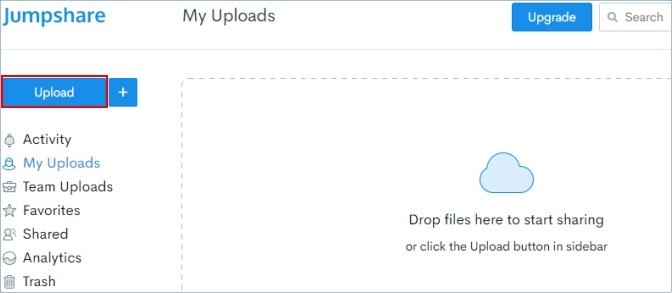 Use Firefox Send
The fourth way is by using Firefox Send. This platform provides a free file sending and transferring service, and at the same time makes your files safe and private. It offers a higher limit to the file size you can upload and gives you greater control of the files that you want to transfer. A file size of 1GB can be sent quickly. Moreover, you can send files up to 2.5GB after you sign up for an account. This tool makes your transferring experience easy and smooth.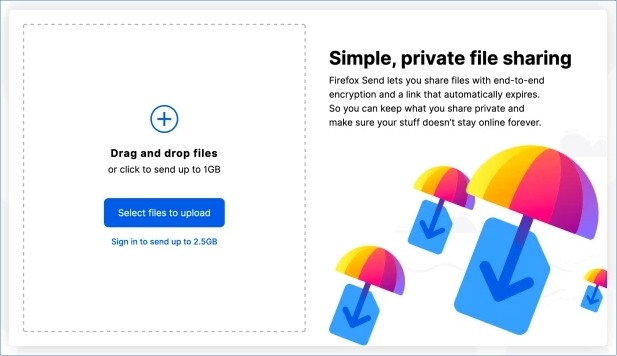 Use iCloud Mail Drop
The last way to transfer large files via Email, we have iCloud Mail Drop. This program allows you to attach and upload one or more files online up to 5GB in total to send via Email. However, you don't need to delete your files uploaded on the Mail Drop because they will expire automatically.

Conclusion
Overall, the above ways are really helpful when it comes to transferring large files via Email. However, if you are looking for a tool that you may use to send a large file via Email by just compressing it, and can also customize the output resolution or format of your file, ApowerCompress would be the best option for you.