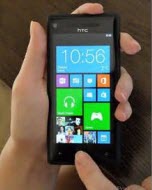 Microsoft is by far one of the largest software companies in the world and despite their main focus on the desktop platforms, they also have released numerous mobile inceptions of the Windows OS. Windows Phone is a great mobile phone operating system that aims to provide users with numerous necessary functions through the use of tiles. The tile method is very interesting and quite useful on Windows Phone, because this way you can easily access your favorite apps via a single touch. What makes this type of mobile phone OS very special when compared to iOS and Android is the fact that instead of going with a similar look like those two operating systems have, Windows Phone radically changes everything, providing you with an interesting, unique and tile based interface that makes the whole experience a lot different. The tiles are very easy to maneuver and the overall performance of the phone increases because the OS doesn't require a large amount of resources. There are multiple types of Windows Phone smartphones, which come from different manufacturers such as Nokia and HTC, among many others.
Since Windows Phone is a very easy to use OS, you can rest assured that taking screenshots on Windows phone is very simple and quite easy to perform. Getting screenshots is imperative if you want to share some information with friends or colleague, or if you need that content for work.
I. Using Key Combination on Mobile (Default)
II. Utilizing screenshot app for windows phone (Comprehensive)
III. Working with Webpage Screenshot Tool on Mobile (Specific)
I. Default Method to Capture Windows Phone Screen
Windows Phone has an integrated way to take screenshots, and it has been specifically designed as being very easy to use. All you have to do is to go through the following steps and ensure they are performed correctly to successfully take a screenshot.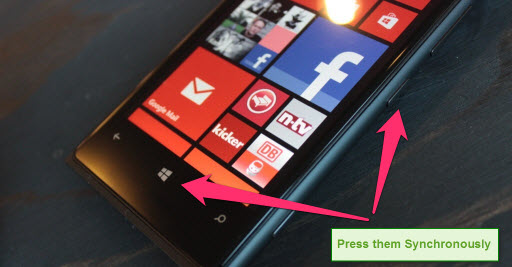 Go to the desired location in your phone that you want a screenshot for.
Press and hold the Windows button, after that press the Power button as well. If a screenshot has been taken, a quick portion of your chosen accent color will flash over the phone's screen.
The image will be available in the Photos app, in the album section.
For Windows 8.1, some devices will actually use the volume plus button instead of Windows button.
II. Comprehensive Method of Using Screenshot App
Windows Phone Screenshot tool is a great application for those that want to take screenshots from their phone. All you have to do is to install the application on your computer, connect your phone to it, then choose type, skin and the location where you want to take screenshots on your computer. Once that is done, all you have to do is to press the Take Screenshot button and the task will be completed. This particular type of screenshot taking is very useful for those persons that just want to have their mobile screenshots stored on their computer, mostly for saving storage space.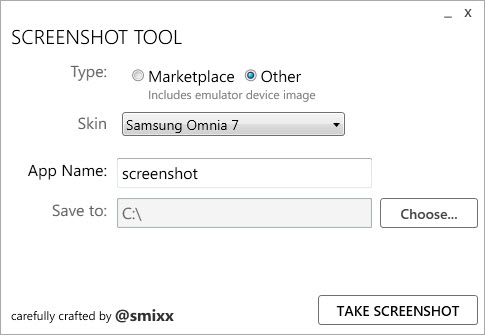 III. Specific Approach for Capturing Webpages
If you want to take screenshots for web pages on your Windows phone, then a good alternative comes in the way of Screen Capture, a web based application that you can find at here. It's very easy to use this, you just add the URL, press capture screenshot and then store your image on your phone.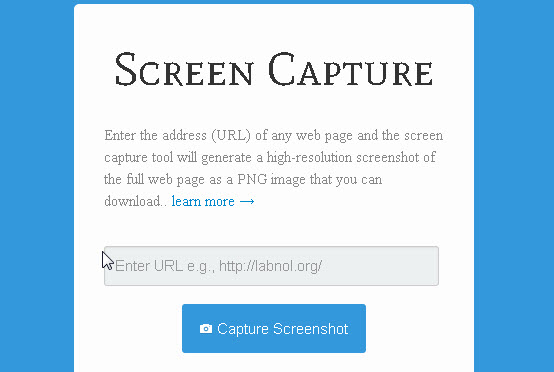 These are the most popular ways that you can use to capture screenshots on your Windows Phone device. All of them have ups and downs, so it's up to you to try them out and see which one suits your needs the most.