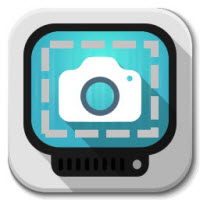 How can we know what happened on computers during our absence? This question is probably proposed by those people who often stare at screen to observe the stock trends or surveil the children's browsing history on internet. For such needs, the best way is to take automatic screenshots on PC. By using the applications as reviewed in the sections below, you're able to surveil or record the details of your daily work on screen.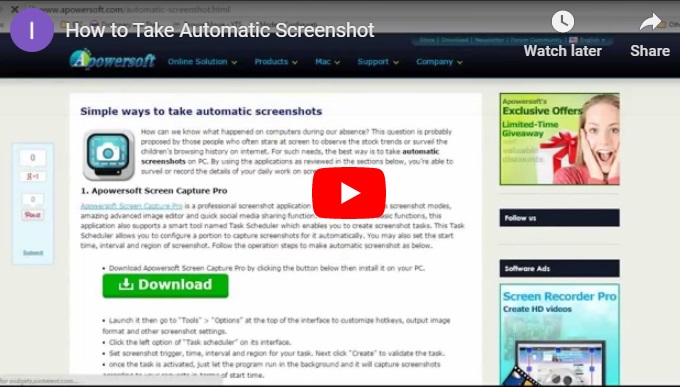 1. Apowersoft Screen Capture Pro
Apowersoft Screen Capture Pro is a professional screenshot application which features various screenshot modes, amazing advanced image editor and quick social media sharing function. Aside from these basic functions, this application also supports a smart tool named Task Scheduler which enables you to create screenshot tasks. This Task Scheduler allows you to configure a portion to capture screenshots for it automatically. You may also set the start time, interval and region of screenshot. Follow the operation steps to make automatic screenshot as below.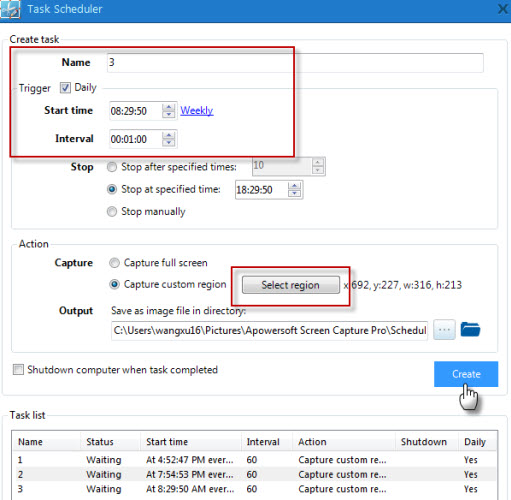 Download Apowersoft Screen Capture Pro by clicking the button below then install it on your PC.
Launch it then go to "Tools" > "Options" at the top of the interface to customize hotkeys, output image format and other screenshot settings.
Click the left option of "Task scheduler" on its interface.
Set screenshot trigger, time, interval and region for your task. Next click "Create" to validate the task.
once the task is activated, just let the program run in the background and it will capture screenshots according to your requests in terms of start time.
Tips:
The advanced editor is also available in this application which allows you to blur, edit and add some annotations on the images. With this function, you can make the screenshot more expressive. Moreover, its built-in screen recorder and quick sharing utility are very nice.
2. TimeSnapper
The second automatic screenshot taker is TimeSnapper. It runs in the background of your PC and takes screenshot on your screen at intervals of few seconds. You can go to its options to set how often it should take screenshot, output image quality and format. In the meanwhile, if you don't want the screenshots take too much disk space, you can also customize space quota. When you confine a certain quota for the screenshot, this tool will delete the exceeded screenshots automatically in few days. You can check for the screenshots taken during your absence when you're back to the computer. The operation steps are very simple.
Firstly, Install and launch TimeSnapper on your PC. Secondly, enter preferable interval times in right blank of "Record". Thirdly, press "Record" button, then the program will be hidden and run in the background. When you want to finish taking screenshots, press "Stop" button to end the task. Next, press "Play" to review your whole day.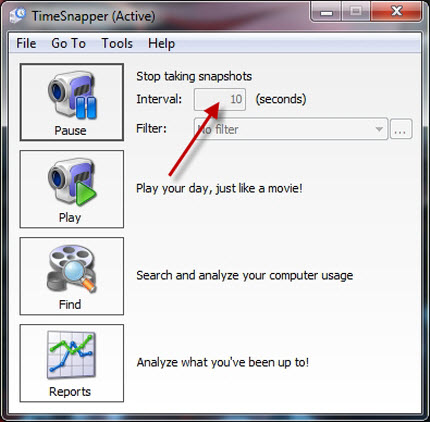 3. Auto Screenshot Maker
Auto Screenshot Maker is also a recommended screenshot program which can automatically take screenshots on your computer in every few seconds. It can capture the full screen, selected region or active window on your PC. Besides, it allows you to save the image as JPG, BMP, PNG and even MS word document. You can also drop a customized watermark on your screenshot to prevent unauthorized use. Plus, if you are using the unregistered version, it will add product watermark on each screenshot taken by this tool. You need to pay to remove the product watermark. You can do as follow.
Step 1: Launch Auto Screenshot Maker then go to "Settings" > "Preferences" to configure screenshot settings.
Step 2: Resume to main interface to choose output types (image file or MS Word document) and auto capture interval & area.
Step 3: Press "Start auto capture" on the drop-down menu of "Actions".
Step 4: Press "Stop" icon to save the screenshots then go "Actions" > "Open latest capture" to review them.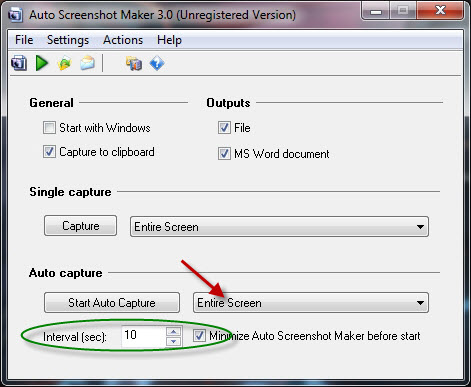 Conclusion:
All of these three applications perform great in capturing automatic screenshot on computer. TimeSnapper and Auto Screenshot Maker are cool applications which could record your timeline along with the screenshots. However, these two tools are inferior to Apowersoft Screen Capture Pro when it comes to the functions of editing and sharing. It is really outstanding indeed in taking snapshots on computer at a specific time interval.