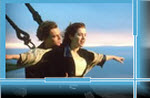 Videos are a great medium to convey information. There must be times when you want to save some frames that interest you for other uses. But do you know how to take a screenshot from a video? There are many advantages for you to do this. For instance, you can seize a scene that touches you, set it as a wallpaper or share it with others. Video screenshots can also rich your presentation whose theme is relative to that video. Actually, it is very easy to get a video snapshot. You could use print screen function that comes with your system, but in order to polish your image or annotate it, a professional screenshot tool will be more handy.
Snapshot Video with Free Screenshot Capture (Windows)
Free Screenshot Capture is a pretty good choice to do this trick. It has both an online version and a desktop version. This tool is capable of capturing any part on the screen in high quality. Aside from taking screenshot, this application also provides annotating options when the screenshot is taken. What's more, you can choose to upload the screenshot or share it to your social networks by clicking the corresponsive icons around it. Here are the steps for you to know how to screenshot video with this application: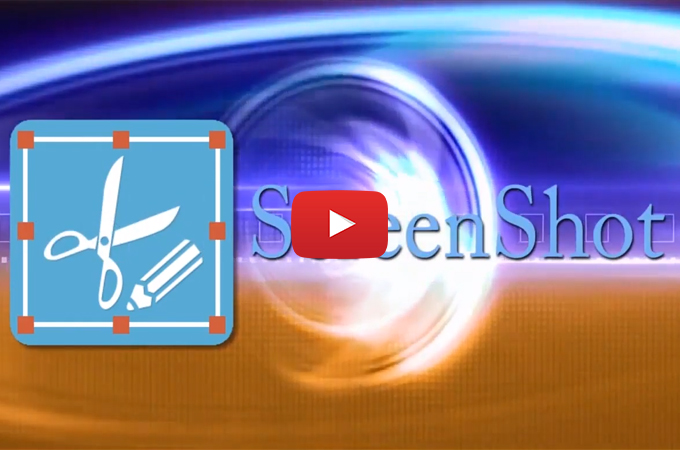 Play your desired video and pause at the frame you want to capture. If you are using Windows media player in Windows XP, you need to put the video in full screen.
Go to screenshot.net and click "Take Screenshot" button to load this screenshot application.
When the interface of this application appears, hit the camera icon or use the shortcut by pressing "Print Screen" key to activate the screenshot function. Click your mouse and hold it to drag a region to capture. Release the mouse to confirm the screenshot.
Annotate it with the options on the toolbar and save it to your local disk.
It will be easier to screenshot video with the pro version of this tool. You are able to capture any region on the screen in any forms (rectangle, ellipse, free-hand, etc.). Moreover, there is a screenshot scheduler which enables the program to take multiple screenshots automatically in a certain time. That would be very useful in taking video screenshots as you don't need to pause each time you need to screenshot. This pro tool also has a robust image editor which provides a wide range of editing options. You can download it to access all those functions.
Capture Video Frame with Apowersoft Mac Screenshot (Mac)
A great tool for making video screenshots on Mac is Apowersoft Mac Screenshot. It is one of the most popular screenshot tools for Mac users. This light-weight tool is simple but comes with many useful functions, including:
Capture any thing on the screen with your mouse or hotkeys.
Offer many various instant annotation options.
Provide free Cloud space for storing images.
Save screenshot in different formats (PNG, JPG, BMP, etc).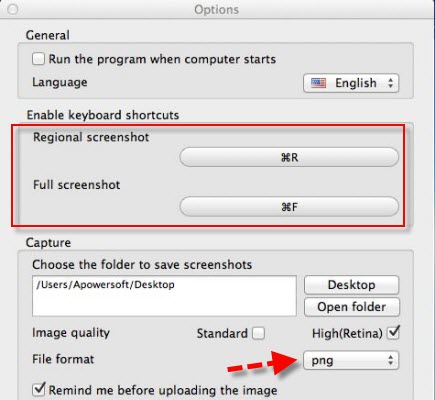 These features make it very efficient to take an annotated screenshot on Mac. Here are the steps for you to capture a video frame with this program.
Download, install and open this program.
Play your video and pause at the scene you want to capture.
Press "Command + R", then your mouse cursor will turn into a crosshair. Drag your mouse to select an area. Release your mouse to confirm the screenshot.
Annotate the snapshot with lines, circles and texts.
Click the save button to store the screenshot in your local disk.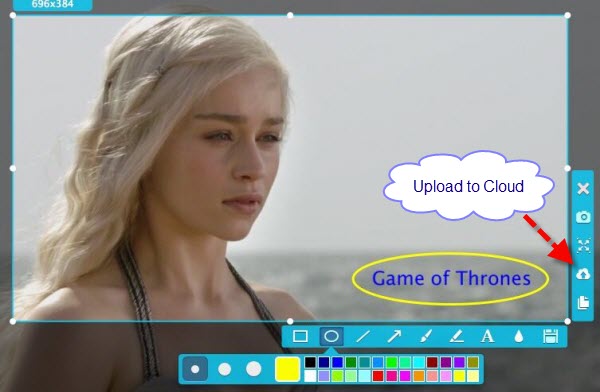 Other Screenshot Tools for Capturing Video Screenshots

Snagit
Snagit is one of the most popular screenshot tools. It is workable for both Windows and Mac. It is also easy to take video screenshots with this program. Once you have installed and activated this program, you just need to click the red button on the interface of this application and drag your mouse to select the video scene you like. You can also edit it and then store it to your PC or share it to Facebook, Twitter and so on. However, the free trial only allows for 30 days, then you have to pay $50 to continue your usage.

ShareX
This tool is also a pretty good one for Windows users. It offers multiple screenshot modes: Rectangle, Diamond, Freehand, etc. This application also comes with an image editor which is for you to crop and annotate your video screenshots. This tool also gives you a chance to upload it to more than 30 different hosting services, such as Imgur, Dropbox and Pastebin. But there are too many settings in this program. It will take you a little time to find out your screen shooting requirement's location.

LightShot
LightShot is a screenshot application that you can use on both Windows and Mac. It is also a good alternative to get video screenshots. Once the screenshot is taken, you are allowed to annotate it instantly with lines, texts, etc. It also offers you an option to upload the snapshot to the server run by the developer. When the screenshot is uploaded, you'll get a link to it, which you can embed in blogs and forums. But the text font and size cannot be customized. And it only supports three output formats.
In conclusion, this post gives you a review on how to snapshot video on both Windows and Mac. Among these tools, Free Screenshot Capture is the best as it is free, easy to conduct and you don't have to install it on your PC.