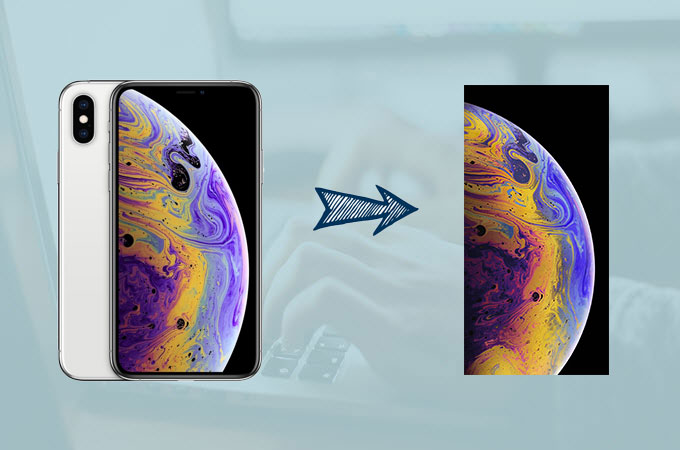 Apple has changed the way we take screenshots on iPhone XS, iPhone XS Max and iPhone XR. Before, we take screenshots by numerous buttons at the same time. Along with that, all these 3 models do not have a home button anymore. That means, we have to learn new ways of how we interact with these new devices. Fortunately, all these iOS devices have the same process of taking screenshots. Being that said, we'll present you all the simple methods in capturing the display on your iPhone XS and the previous models with home buttons. Keep on reading to learn each way and how exactly it done.
How to Take a screenshot on iPhone XS and older models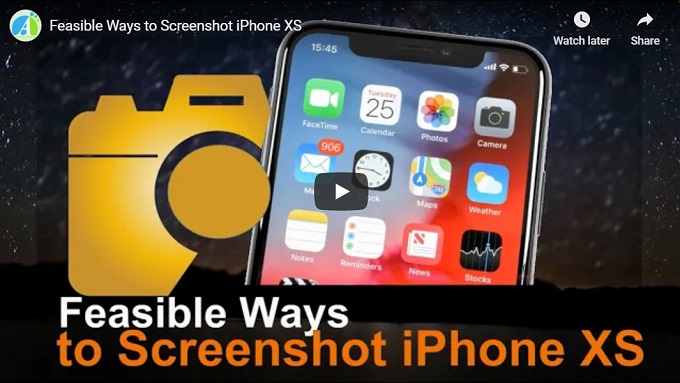 Traditional Way
Screenshots are great for sharing silly things you see on social media, helps you to report a bug or error and nearly anything you see on your iPhone screen. In other words, you want to fulfill the desire to capture every moment that moved you somehow. That's why Apple retains the traditional way to screenshot iPhone XS screen just as easy as before.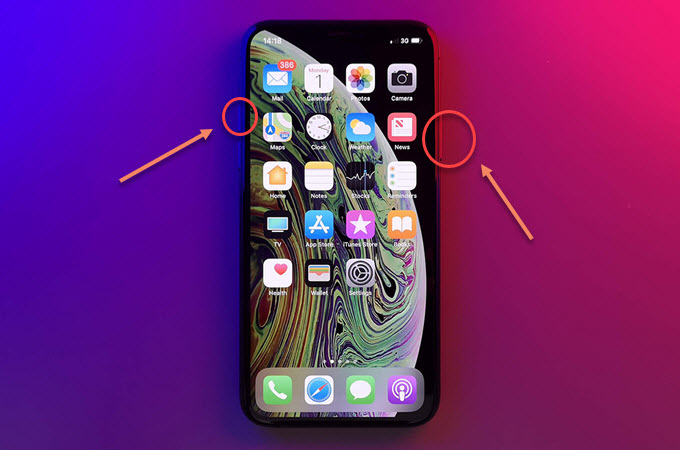 Here's how it is done.
Decide which display or activity on your screen you wish to capture.
Press and hold the side button on the right side of your iPhone XS.
Click the Volume up button at the exact same time with the side button.
Your iPhone screen should flash white and you'll hear the shutter sound the camera.
For older iPhones
If it happens that you prefer using old models then capturing your screen differs a little bit for you. To screenshot iPhone 6 plus or other previous models, then you must to the classic way and use some key combinations to grab a screenshot, since these versions still have a home button.
Here are the exact steps on how to do it.
Simply get your old iPhone model and unlock it.
After that open the tool or page that you want to capture.
Next, is to press the "Power" and "Home" button at the same time until you hear a camera shutter.
The captured image will then be saved under your Photos.
ApowerMirror
This is basically a screen mirroring app designed to mirror iPhone to PC. What's so good about this app is it enables you to take screenshots the activity on your iPhone screen once it is mirrored on PC without compromising its quality. It is a good alternative when you want to preserve the side and volume buttons instead. Because later on, these buttons will get damaged when used oftentimes. Aside from that, you can record your iPhone screen activity without limit.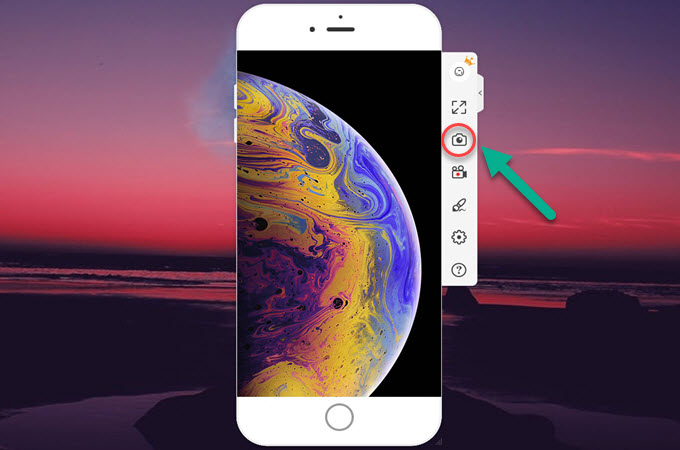 Here's how to take screenshots on iPhone XS using this program.
Download and install the desktop version on your PC. Also install its mobile version from app store.
Connect both your PC and iPhone to the same WI-FI server then launch the app afterwards. On your iPhone, tap the mirror button at the bottom to detect your computer. Select your computer's name from the detected devices. And tap "Phone Screen Mirror".
On your iPhone home screen, head up to the notification bar then use your finger to swipe down to open the control center and tap "Screen Mirroring".
From the detected devices, select the name of your PC.
Once connected, open an app and click the camera icon on the right side of the interface. Then, preview the photo by clicking the "Open" button on the top of the mirrored screen.
For older iPhones
Furthermore, what make this tool beneficial is that you can use it regardless of the iPhone model that you have. For it can save iPhone screen on all kinds of iPhone including those that still have a home button. And aside from taking screenshot there are additional functions that can help you with your tasks.
Assistive Touch
An accessibility feature which allows iPhone or iPad that lets you perform gestures like a pinch, control center, multi-finger swipe, screenshot and use Siri with just a tap. It is originally made to help people with impaired motor skills get an easy access to their iPhone or iPad.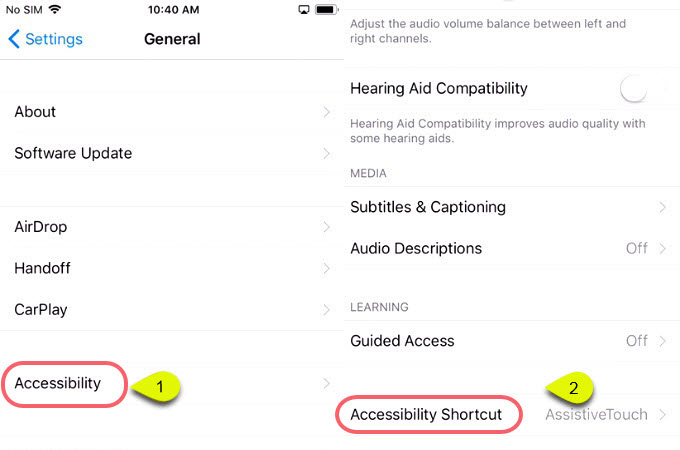 Here's how to screenshot iPhone XS just by tapping on your screen.
Enable Assistive Touch launching Settings app on your iPhone.
Navigate to General > Accessibility > Assistive Touch then toggle "Assistive Touch" to ON.
After that, tap on "Customize Top Level Menu", tap the "Custom" icon then select "Screenshot" from the list and tap "Done" on the top right corner of your screen.
Screenshot gesture will then be added to your Assistive Touch menu, access your Assistive Touch and tap on the Screenshot button afterwards.
For older iPhones
This method on how to screen capture on iPhone is also applicable on classic iPhones. Assistive touch was also integrated on these phones making it works on them as well. Just enable the assistive touch and add the screenshot function and you're ready to go. Its steps are somewhat similar with the steps shown above.
To sum it up, here are ways to take a screenshot on iPhone XS, it is a little different with the older versions yet you'll surely get used to them in no time because they simple and easy to follow. The traditional way is suggested to use seldomly. Meanwhile, if you want your iPhone XS side and volume buttons last longer, using a mirroring program or Assistive Touch can definitely get the job done.