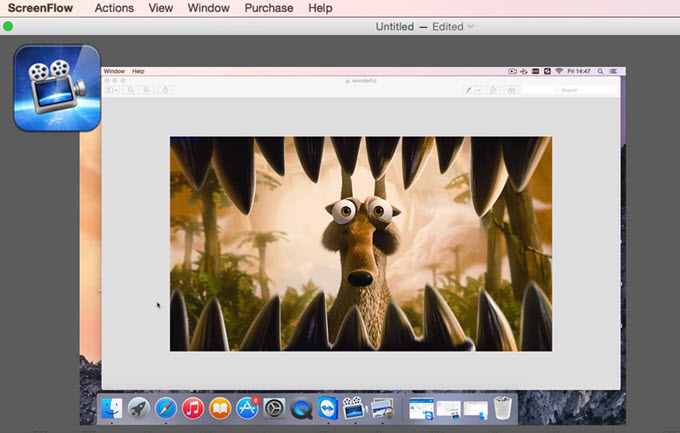 ScreenFlow is an integrated application developed by Telestream, which now is widely used as a video capture tool running on Mac OS. It not only works as a video recorder but also serves as a video editor. Hence, many people would like to utlize ScreenFlow for Mac so as to create an innovative video on Mac sharing with their family and friends. On the one hand, it supports recording sound from system as well as microphone. As a result of recording, users can get a high definition video in MP4, MOV or M4V format. On the other hand, it also allows users to edit their recorded file, including both video and audio track. You can not only add various texts and marks to enrich the content, but also put in different effects to beautify the video. Upon you can also upload your video to many hosting websites such as YouTube and Vimeo after editing.
Although ScreenFlow for Mac can produce a high quality video but it only records the full screen. For those who want to customize a specific region or record web camera, this would be a troublesome issue then. Thus, you may need another feasible tool to replace ScreeFlow for Mac.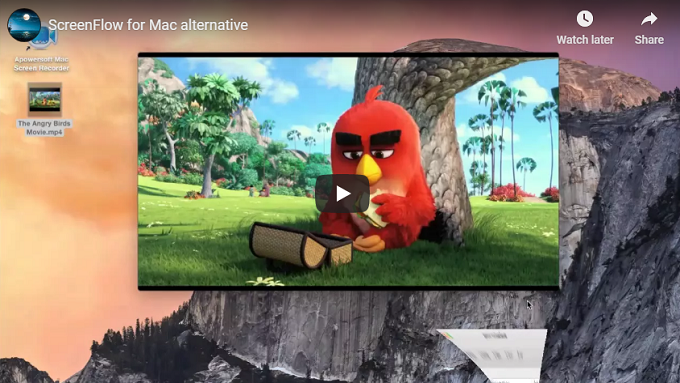 Recommended Alternative for ScreenFlow
1
Apowersoft Mac Screen Recorder
One available application for your choice is Apowersoft Mac Screen Recorder, which you can apply for recording videos as well as converting files. With a friendly user interface, you can find the operation is much easier as compared with other like recorders. Unlike using ScreenFlow, Apowersoft Mac Screen Recorder provides many recording modes. You are able to record a fixed location or full screen as well as web camera. Comparing with ScreenFlow, it goes extreme by letting you record audio tracks from system, microphone or both. Here is instruction about how it works.
Download the software and install it on your Mac.
Run this program and find the "Options" to set hotkeys and mouse animation effects. After that, just select the audio resource from the "Audio Input" list.
Open the video you want to record. Then go back to the recorder interface and pick a mode like "Region".
Drag the cross-hair along a region for recording this area specially, release the mouse and then click "Ok". The recording will start instantly after counting down from 3 to 1.
Once done with recording, you can click the "Stop" button, and the file will be stored as MOV format in the selected folder.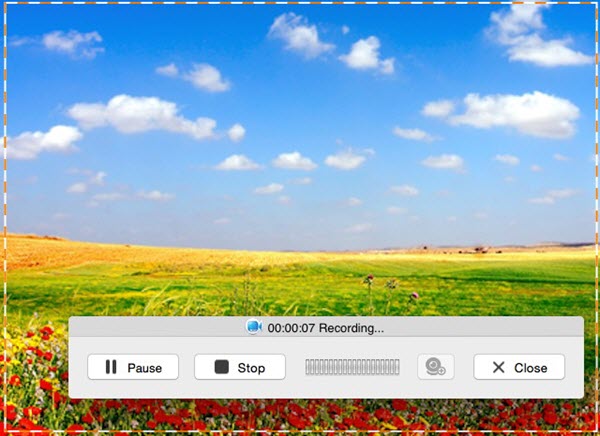 Besides acting as an alternative for ScreenFlow, this application also covers many extra functions. For instance, it has a built-in video converter that can convert video files into other formats, which is more convenient for uploading and sharing your video directly. Moreover, you can record a video during absence by creating a recording task. You can set up a regular task like recording daily or just recording one time. The start time and duration are all up to you.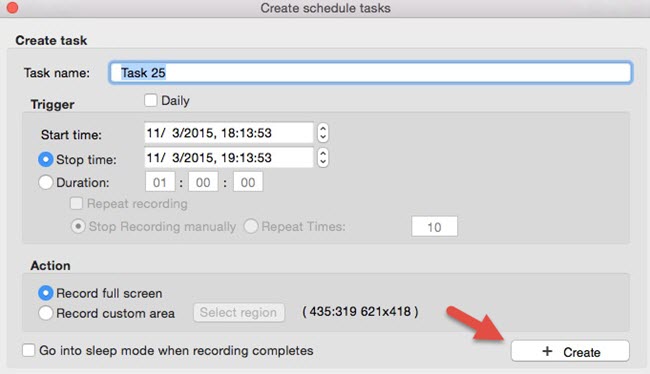 2
QuickTime Player
For most Apple users, QuickTime is the default media player on Mac. It offers a lot of functions of playing video and audio files in multiple formats. Many users always make use of it as a media player. As a matter of fact, it is also capable of recording Mac screen as well as audio. To begin with, just click the "File" and find "New Screen Recording", a window will then pop out and you can choose to record microphone and adjust the volume. Once done, click the record button on the interface. Then you have the option to record a part of the screen or record full screen. When you want to end recording, just click the "Stop" button on the panel.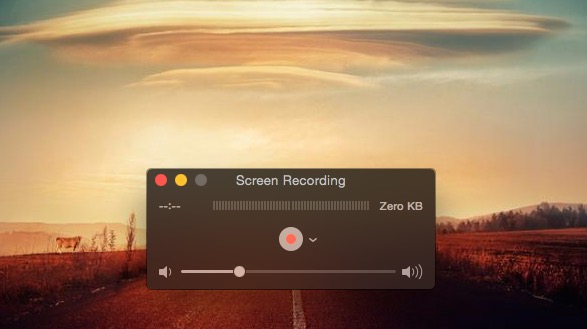 3
Screenflick
Another choice to replace ScreenFlow for Mac is ScreenFlick. It is also available for recording tutorials or games on Mac. By utilizing Soundflower, it is able to record sound of system as well as microphone. For facilitating recording, one can preset the hotkeys and mouse click animation effects. And parameters such as frame rate and resolution can be adjusted according to your needs. However, there are also some limits that you will know. It doesn't support an external camera as well as an iSight. Plus, there is no schedule option for you to create a schedule task. Anyway, recording function is not bad.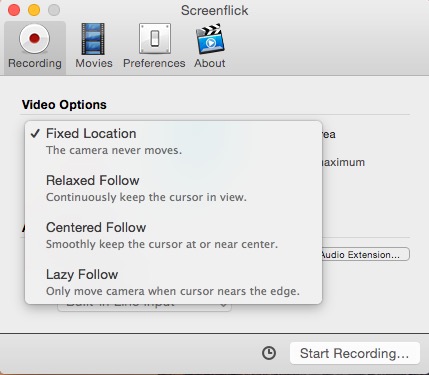 Conclusion
All mentioned above are robust programs used for recording a video on Mac. For those who only need to record full screen and edit videos, ScreenFlow is good enough to utilize. And for user who wants to record screen in more flexible way, you had better make use of an alternative for ScreenFlow. In that case, Apowersoft Mac Screen Recorder is absolutely a wise choice for it is a professional screen recorder with more useful options. Anyway, just compare these three applications and choose one that's suitable for you.